China lockdowns and swimming down the Leica rabbit hole.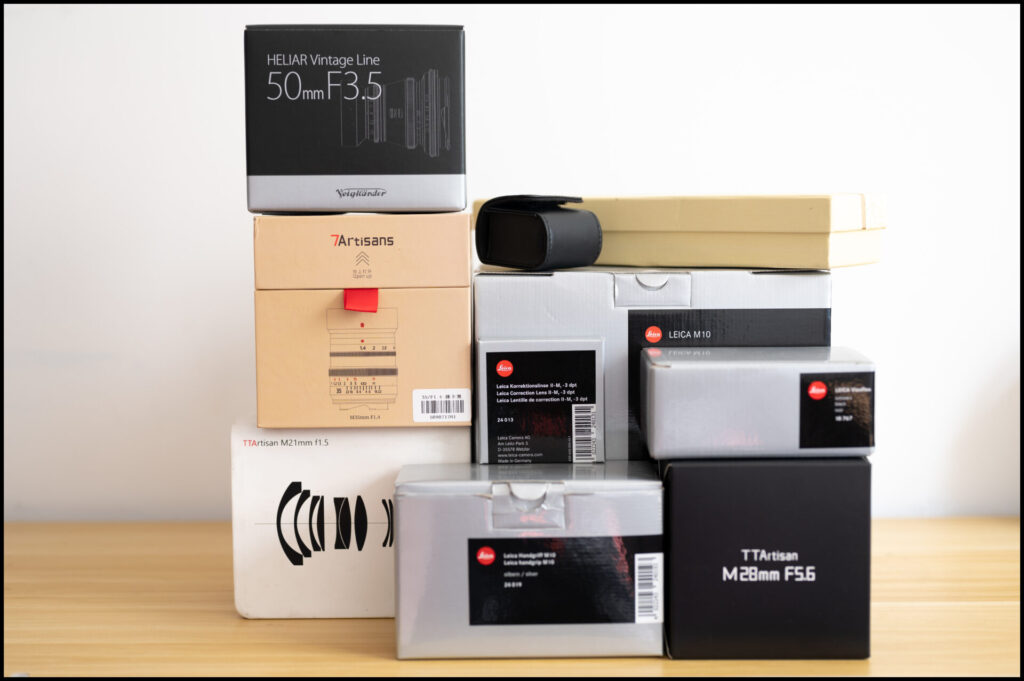 It has been nearly a whole year since my last update on the website and there have been many reasons why I stopped blogging. The two biggest reasons were that China decided to use a new "Zero Covid" policy that made it very difficult to even go outside your home. The second reason was all the hate mail I received from many Leica "fanboys". My website's primary function has always been to host my portfolio for potential clients and the blog on my website was merely a place where I could practice my English as  I have found that my writing skills were slowly slipping while living in China. Even though English is my native language, it seems that the old adage of "use it or lose it" does apply to language as well. As we head toward the end of the year, it is starting to look like we are moving out of the crazy covid lockdown situation here in China and the boredom is starting to drive me crazy. I haven't been able to work in just under three years now, so I need to do something that will keep me busy and a reason to shoot the same locations again and again.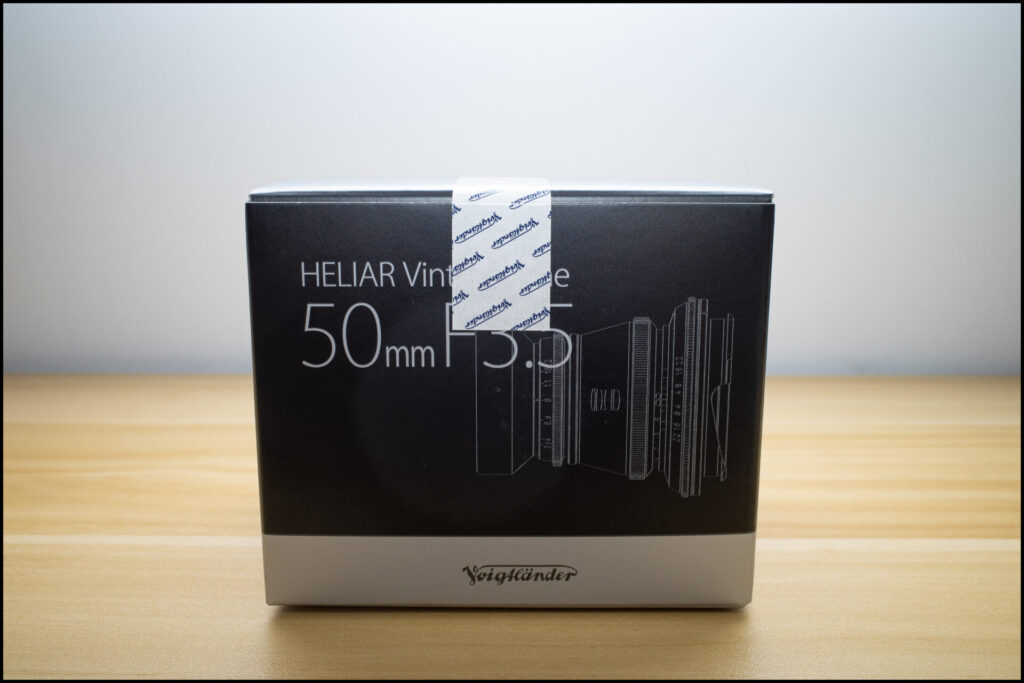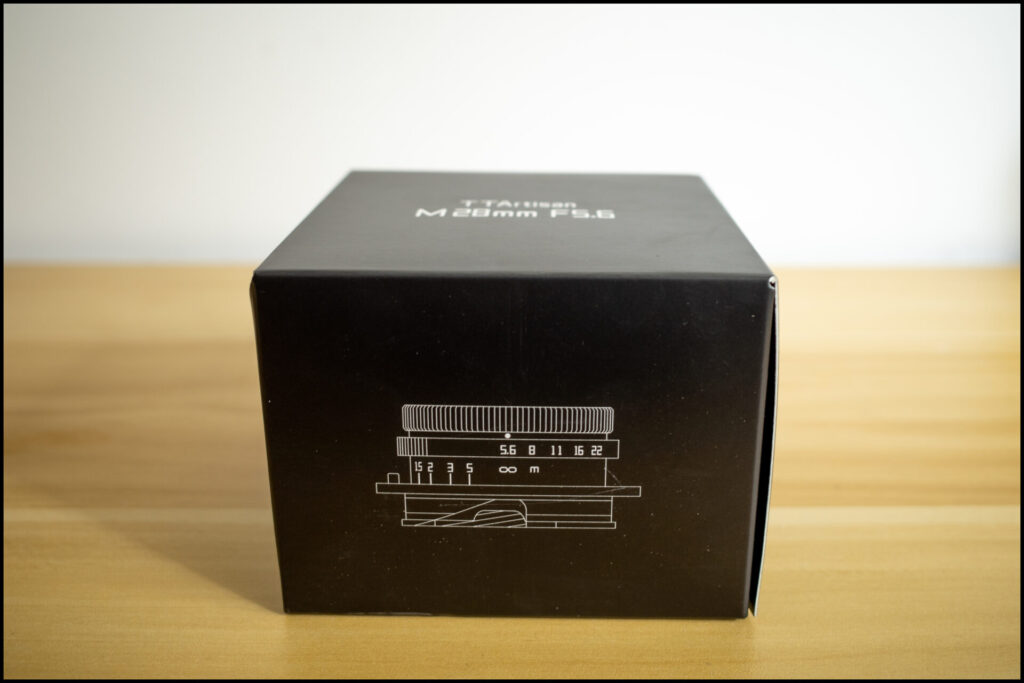 To combat the boredom that I was going through, I decided to buy some manual focus lenses I saw on Youtube. The TTartisan 21mm F5.6 lens and the Voigtlander 50mm F3.5 lens. These two lenses looked very interesting to me, so I ordered them and intended to use them on my Nikon Z6 with the Megadap adapter with autofocus. It seemed like a good idea to me at the time. My favorite focal lengths are 28mm and 50mm, so this seemed like a good fit for my shooting.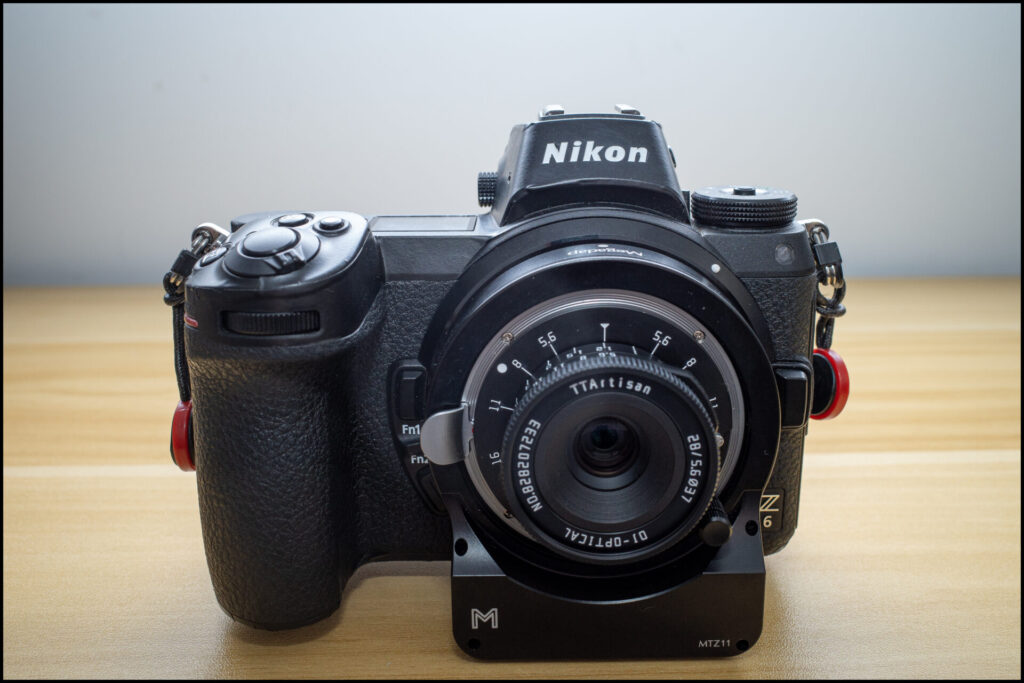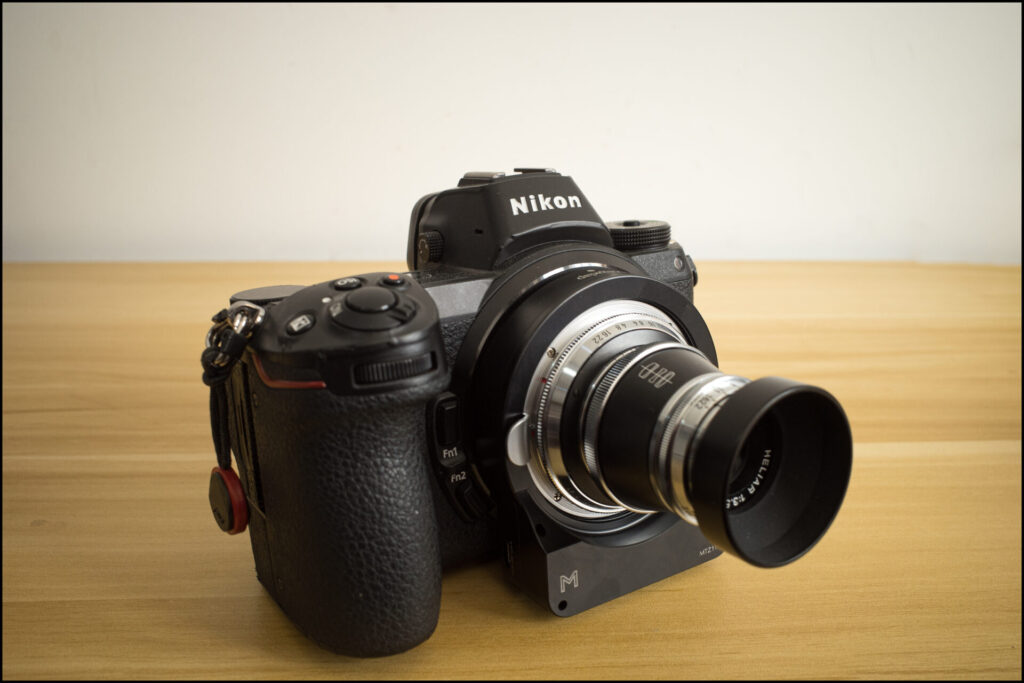 But as usual, my plans never go well, and although the autofocus works well enough on the Megadap, the adapter is simply too loud when autofocusing so I didn't enjoy using it. Manual focus on the Nikon Z6 with focus peaking is ok but not that enjoyable either. I enjoyed the rendering of the lenses, they were sharp and unlike the Nikon Z primes, I liked the look of the rendering. I have been complaining for a while now to my photography friends about the Nikon Z primes. I find the primes to be sharp but extremely boring and clinical. To be perfectly honest, the entire Z system makes me not want to go out and shoot. There is nothing wrong with the system except that I find it incredibly boring to use. None of the lenses or the camera bodies give me any form of enticement or wonder. In my office at home, I am always playing around with my Nikon F2, I love the camera and the way it feels in my hand, but I never touch the Nikon Z6.
While shooting the above sunset, I realized that I have been shooting with EVF for a while now, and I was sick of it. I shoot images on a small LCD screen, go home and edit them on a bigger LCD monitor and post them on social media using my mobile phone. It felt monotonous, and I was not enjoying my photography that much anymore. I thought about buying another DSLR such as the Nikon D850, but with Nikon basically abandoning their DSLR range, it didn't feel like a wise investment of money and I was really looking for something new to sink my teeth into. So I made the very foolish decision to buy a Leica M10. The Leica Q2 Monochrom fills me with so much joy when I use it, so surely the Leica M system would do the same for me. I already had two lenses so just how expensive could it really be?
Well, at least I didn't make this expensive decision while drunk this time. Getting into the Leica M system is really expensive. And I am not just talking about the cost of the camera. To build a complete system with a couple of lenses with a couple of accessories is eye-wateringly expensive, especially if you haven't worked in three years because of covid in China. The absolute worst time to be spending so much money, but now that I have scratched that itch, I need to use the gear and get back to shooting again.
Building a complete kit with enough lenses was surprisingly difficult. On a DSLR, I only really needed a 28mm lens and a 50 mm lens. Those are my two favorite focal lengths, but on the Leica M system, things turned out to be slightly different. I love the Voigtlander 50mm F3.5 lens. It is by far and away my favorite 50mm lens I have ever used. But the TTartisan 28mm F5.6 lens turns out to be very difficult to use on the Leica. I think the lens is sharp, even wide open with the only negative I can see with it so far is a strong vignette but the frame lines for 28mm on the Leica M10 are extremely difficult for me to use. I think it has something to do with the diopter that I am using with the Leica M10.
I use a diopter on my Nikon F2 as well, and never had issues with it but I had a major issue with the Leica diopter and the viewfinder. With the diopter attached to the Leica M10, I simply can't see the 28mm frame lines with the M10 so the lens was a pain for me to use. So I decided to buy the TTartisan 35mm F1.4 lens to see if 35mm would be a better fit for me. My thinking was that my 50mm lens is a little slow, the 28mm lens was extremely slow at F5.6 so a fast 35mm lens might be a good compromise. I haven't used the lens much yet so I can't say much about this lens. More on this a little later.
My first day using the camera was pleasing. I took the camera down to one of my favorite testing spots and shot the sunset with the Voigtlander Heliar 50mm F3.5. Shooting with the Leica M10 felt incredibly similar to shooting with a film camera. I set up my exposure and set the focus, after which the camera simply got out of my way while I was shooting. It was so refreshing to shoot without having so much information spitting into my eyeballs as I shot. I think modern EVFs actually get in our way while shooting now. It is information overload and our composition is weaker because of it. My first impression of using the Leica M10 was very positive. But I could just be in the honeymoon phase for an expensive camera. I never judge a camera based on the first shooting experience.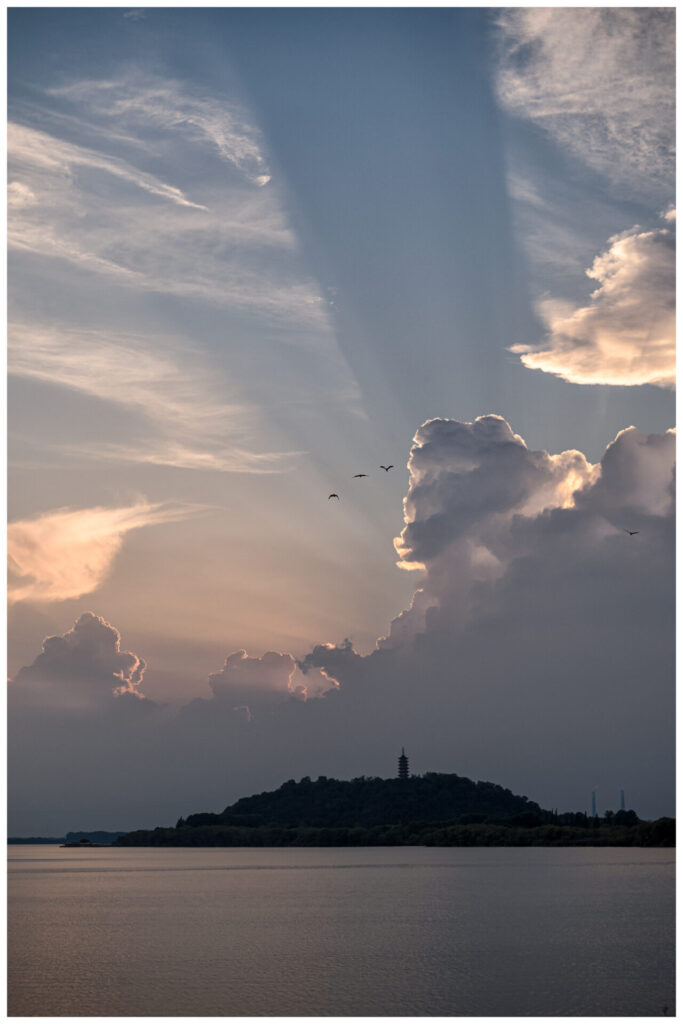 On the second day with the Leica M10, I rode down to another bridge that I enjoy shooting off. Again the process of shooting was very enjoyable. I love how the camera gets out of the way, letting you just get involved in the shooting process. I tried the aperture priority mode on the Leica M10 but the exposure was way off. Completely underexposed so I went back to setting the exposure manually. I have a feeling that the lightmeter is a spot meter, similar to their film cameras but I will need to do some research on this. I am not really sure right now.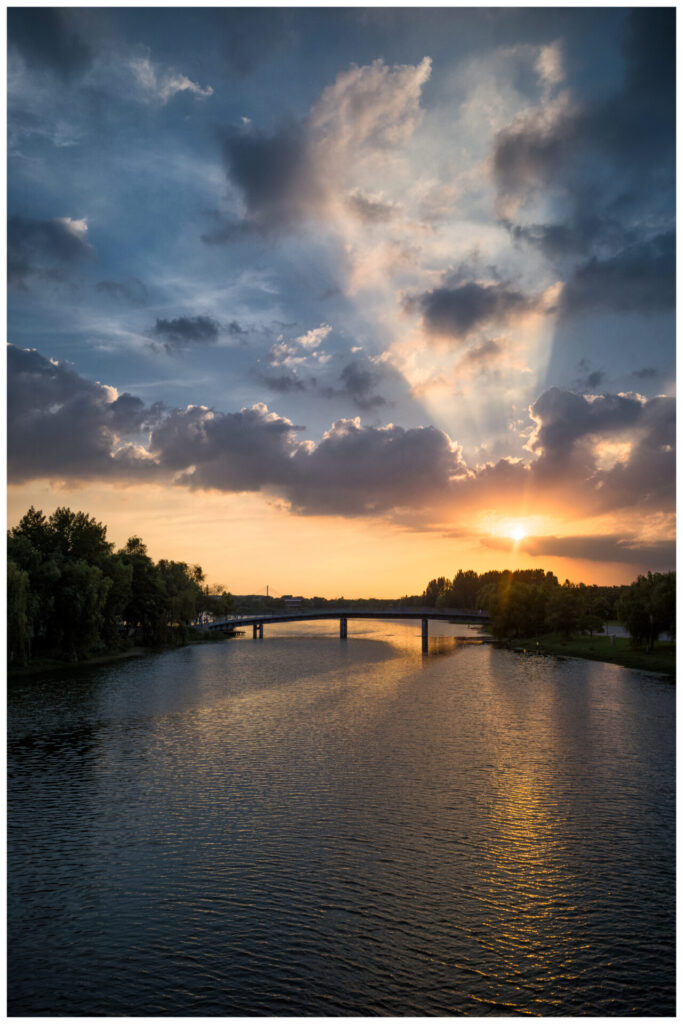 I kinda realized that I might need to use a longer focal length than a 50mm lens while shooting the bridge so I decided to hit up Youtube and see what other lenses I could find for the Leica that was longer than 50mm. Surprisingly, there are not many Leica camera videos on Youtube, and very few people review Leica lenses. Most of the lens reviews covered the 28mm, 35mm, and 50mm focal lengths and that was about it. I found a few videos going over the Leica 90mm Lens options(I will link them to the blog post below) and another TTartisan 90mm F1.25 review from a Leica shooter. I watched the videos a couple of times and decided it was time to buy my first Leica lens. So I scratched up some more money and ordered a Leica 90mm F2 lens.
After watching the reviews and listening to people talk about the Leica 90mm F2 lens, I expected a monster of a lens. Something huge and heavy. But the lens I got was about the size of a can of coke. I also realized that most people who talk about M-mount lenses never really give a comparison to SLR lenses. A huge lens on an M-mount rangefinder camera is a normal bog standard lens on an SLR camera. I was very excited to go test the lens, so once again, I headed out towards sunset time to shoot.
I was a little worried about focusing the Leica 90mm F2 lens, but I figured that I just need to be careful and take my time, then it will all work out. Unfortunately, the day didn't go very well. The Leica M10 starting to give me a lot of trouble, every single time I turned the camera on, I got this weird SD error message in the viewfinder and I had to turn the camera on and off multiple times before I could use it. I figure that I was doing something wrong and ignored it once the camera was on and got down to the business of shooting.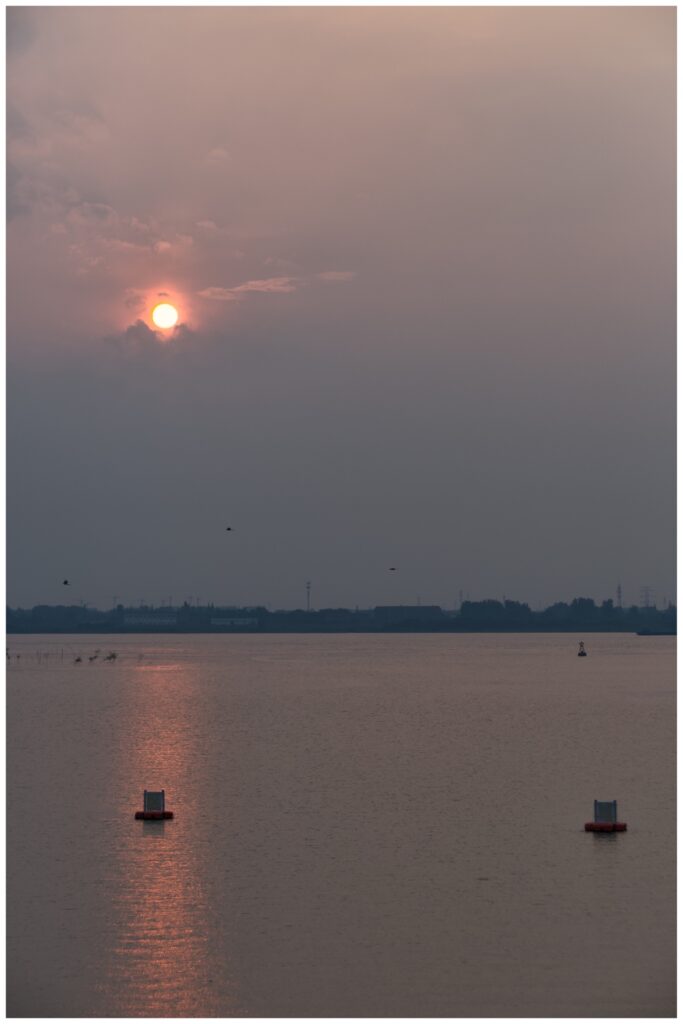 The sunset was shockingly bad, too much pollution in the air and the Leica 90mm F2 lens was leaving a very sour taste in my mouth. I couldn't tell if I was messing up with the focus or if the lens was just not very good. I was not impressed with the image at all and felt like I had wasted a lot of money on an overhyped lens. The following morning, I woke up early and went for my usual morning walk, and it took me nearly 5 minutes to take a single shot. I could not get the camera to start up and get past the SD message in the viewfinder. Once I got the camera to start up normally, it worked until it went back to sleep again. I only got one shot that morning and I knew that something was seriously wrong with the camera.
I contacted the camera store that I bought the camera from and they told me that the camera most likely has an issue with the motherboard and it would need to be sent in and the board would have to be replaced.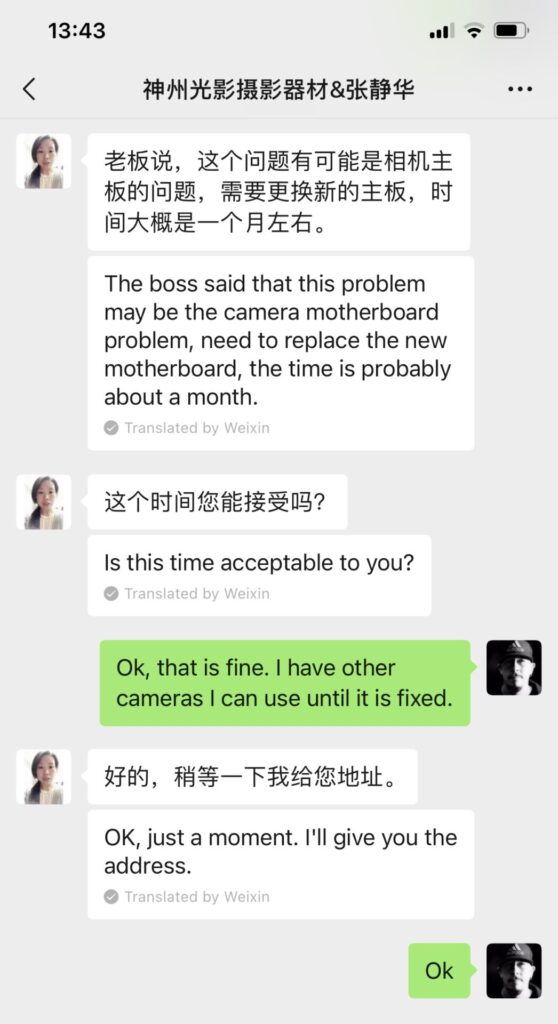 But shipping a camera off in China as a foreigner is not easy, especially during the crazy covid locked downs. I had to go to the hospital and get a covid test so I could enter the business premise of a shipping company and send my camera off to Shanghai and then to Germany. The camera store promised one month but I knew it would be longer than that. Turns out it was nearly three months before I would see the camera again. But I spent that time, spending more money, waiting for the camera to return.
While I was waiting for the camera to return, decided to pick up a few things I thought I might need. So I bought a Visoflex EVF for the Leica M10 so I could give the Lecia 90mm F2 another shot. I got an extra battery for the camera as the battery life didn't seem to be that great so far. I also picked up the TTartisan 21mm F1.5 wide-angle lens which I could use with the EVF. I bought the Leica M10 to get away from using an EVF yet I bought an EVF for the Leica. I had this sinking feeling at this time, that I had just wasted a lot of money. Time will tell.
Luckily the camera has finally been returned to me now, So I have my full kit for now, but I still have a lot to learn about the system. I am looking forward to testing all the lenses and even trying the Nikon f to m-mount adapter that camera with the Megadap for the Nikon Z6. Using some of my Nikon AIS glass might be interesting, especially since the Leica M-mount has no native lens above 135mm.
I took some test photos the same day that the camera was returned to me, just some generic sunset stuff again, I was more interested in making sure the camera was working, so what I was shooting wasnt so important to me.
I plan to shoot as much as I can with the Leica next week, but I also got another camera that arrived on the same day as the Leica. I bought a Nikon D70s which had been converted into an infrared camera. I have seen some people using a converted camera before, so I am curious about it. I guess I will be playing around with this next week as well, as long as covid doesn't get in my way again.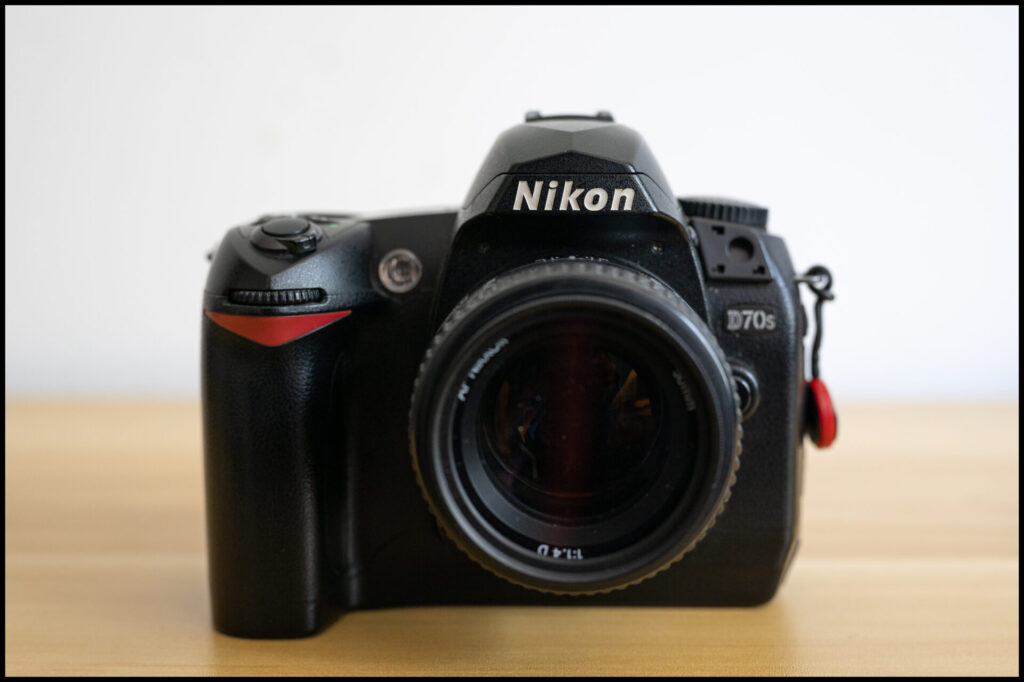 Shaun