Coming out of Lockdown in China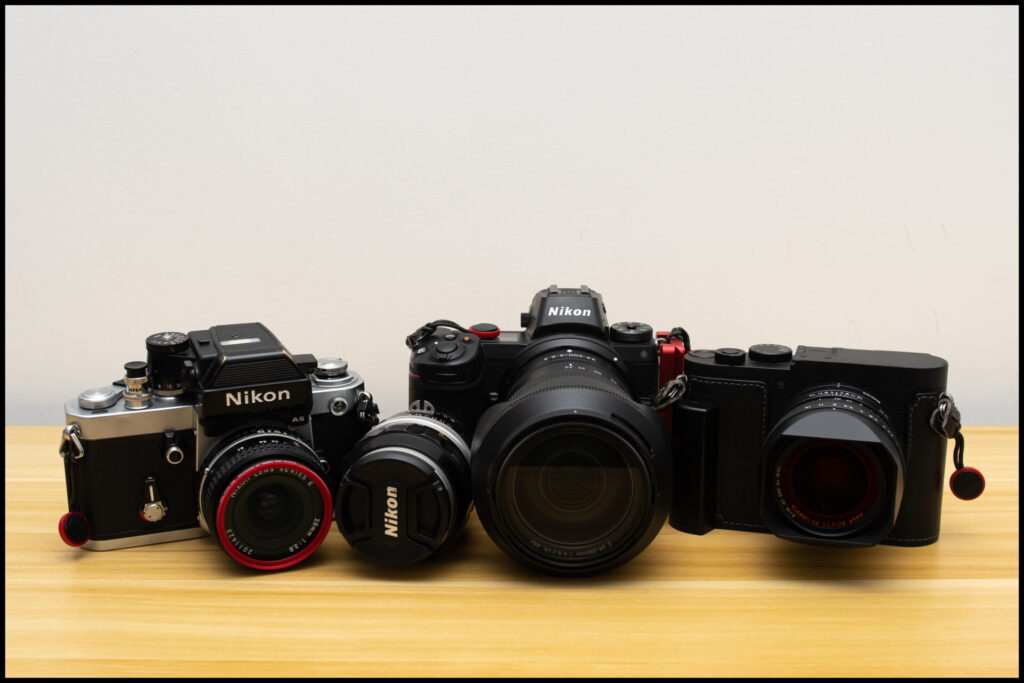 About two months ago, covid-19 decided to show back up near my based city in China and the whole province went back into lockdown again. Being a foreigner with a camera meant that I was put into serious lockdown and I basically could not leave my housing complex with a camera during that time. So it has been around two months since I managed to do any type of shooting. Luckily things are starting to go back to normal now, so I finally got to go out and shoot with some artist friends. Just a quick graffiti session, but getting a camera back into my hands did feel great.
The real goal for today's shoot is just to give my cameras some exercise, and I wanted to test a new lens that I bought. I have been doing a lot of reading on old vintage lenses that had lead mixed into the glass elements and how that supposedly affects the image with micro-contrast so I want to play around with some lenses and see what kind of results that I can get. There is so much fake information on the internet with regards to photography these days, so I will believe it when I see it in my own photos.
I am also using one of my last good rolls of film left to test with. Getting undamaged film is still impossible with all the x-ray scanning that online parcels go through, but I really want to see what the Nikon AUTO P 105/2.5 Sonnar lens can do. I really don't have much film left at the moment, so I had to shoot with the Leica Q2 monochrome at the same time to get enough usable footage.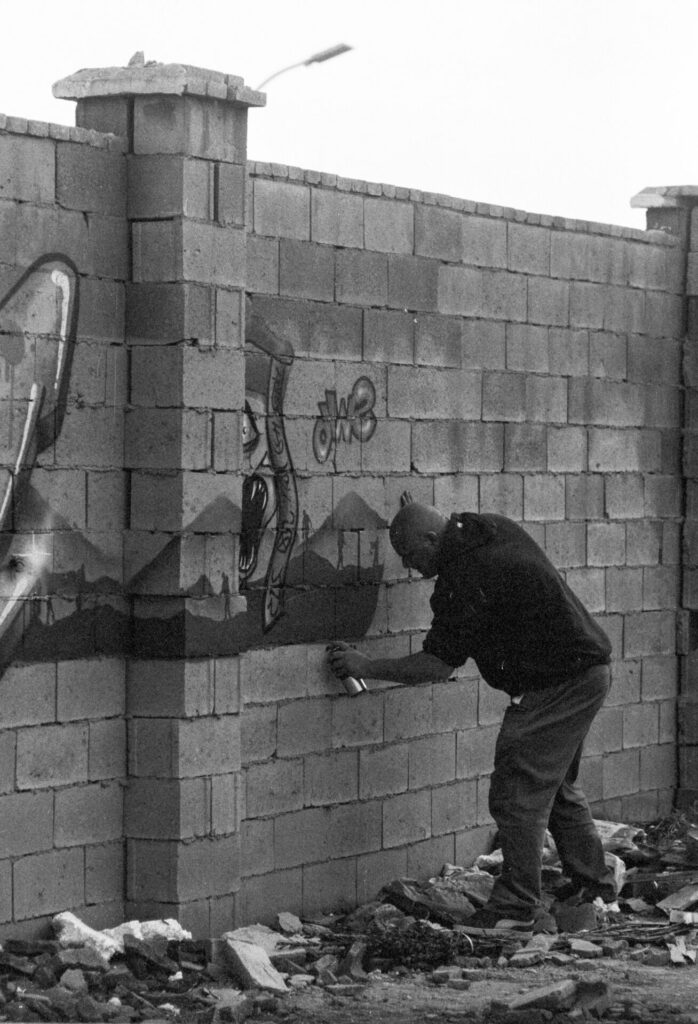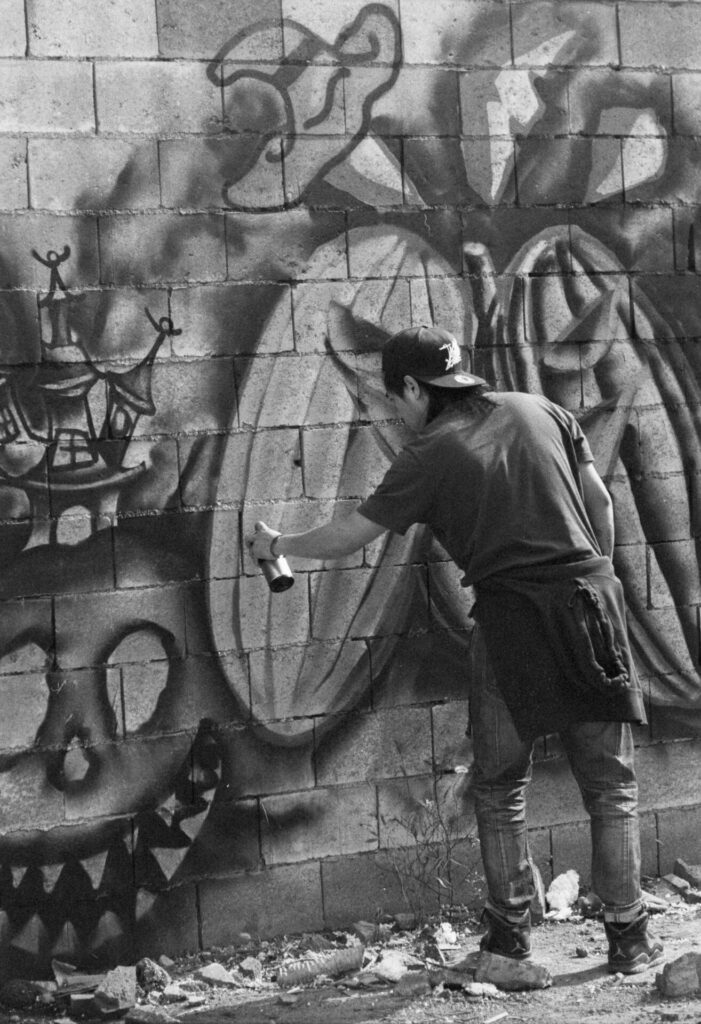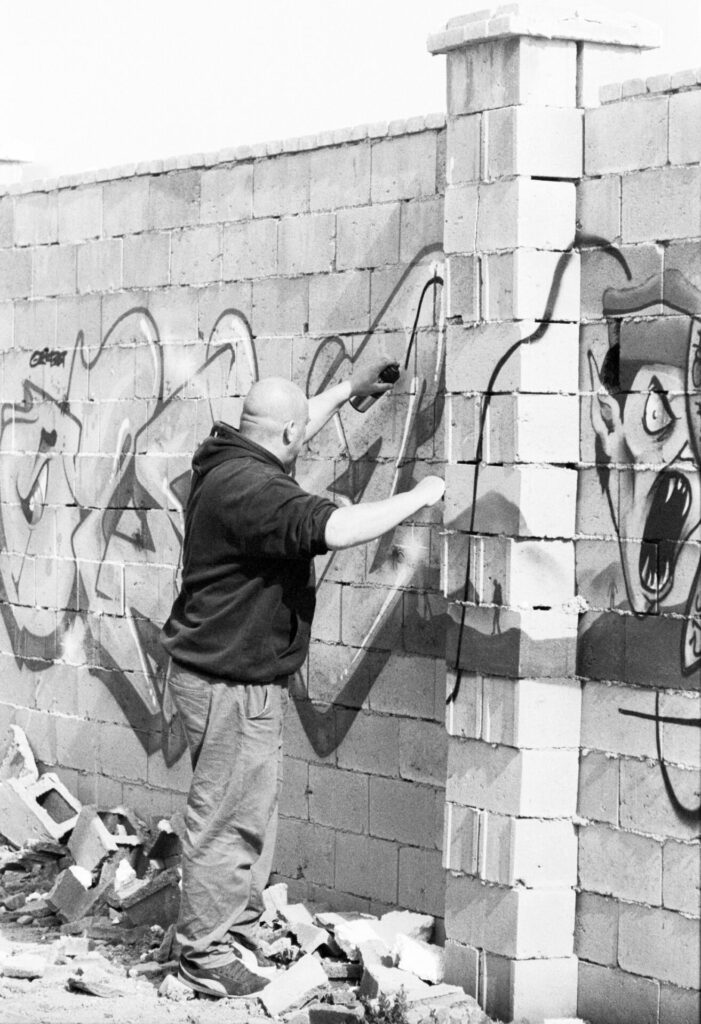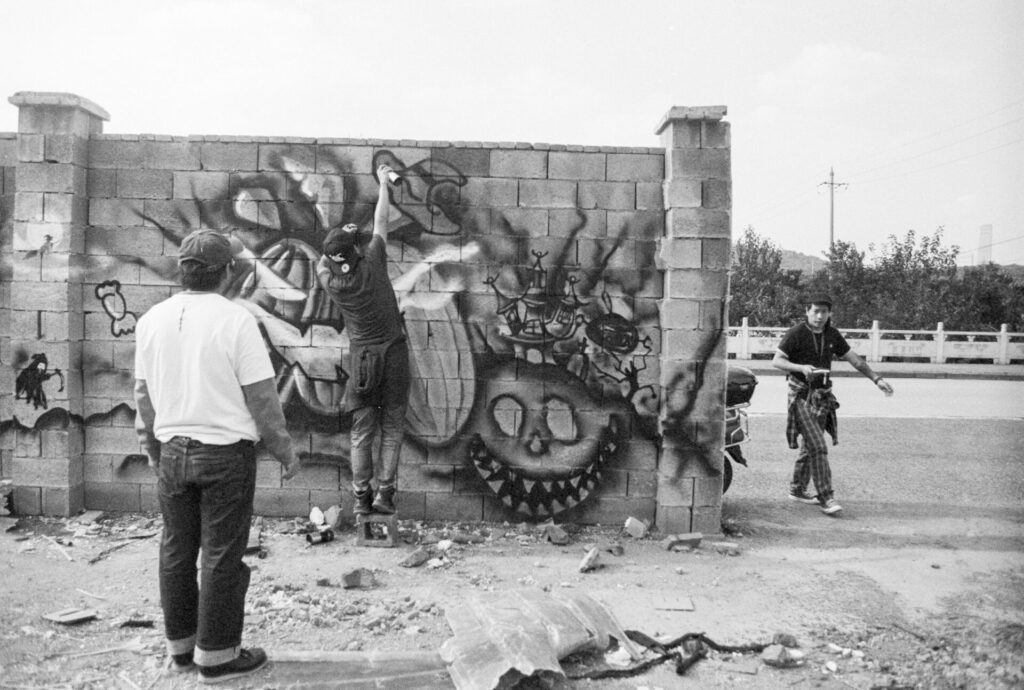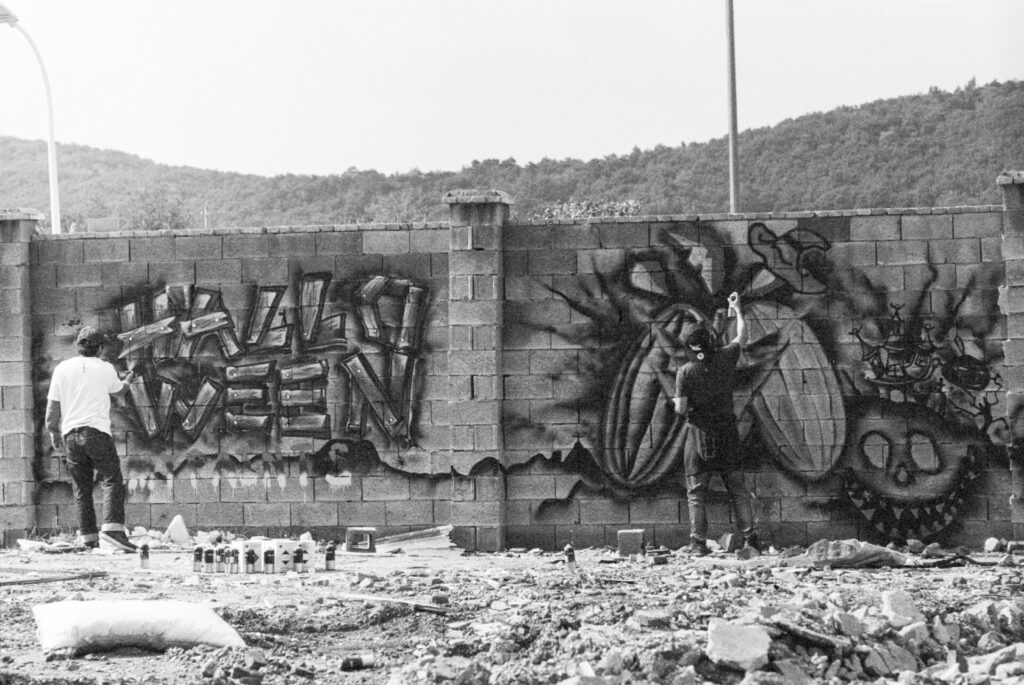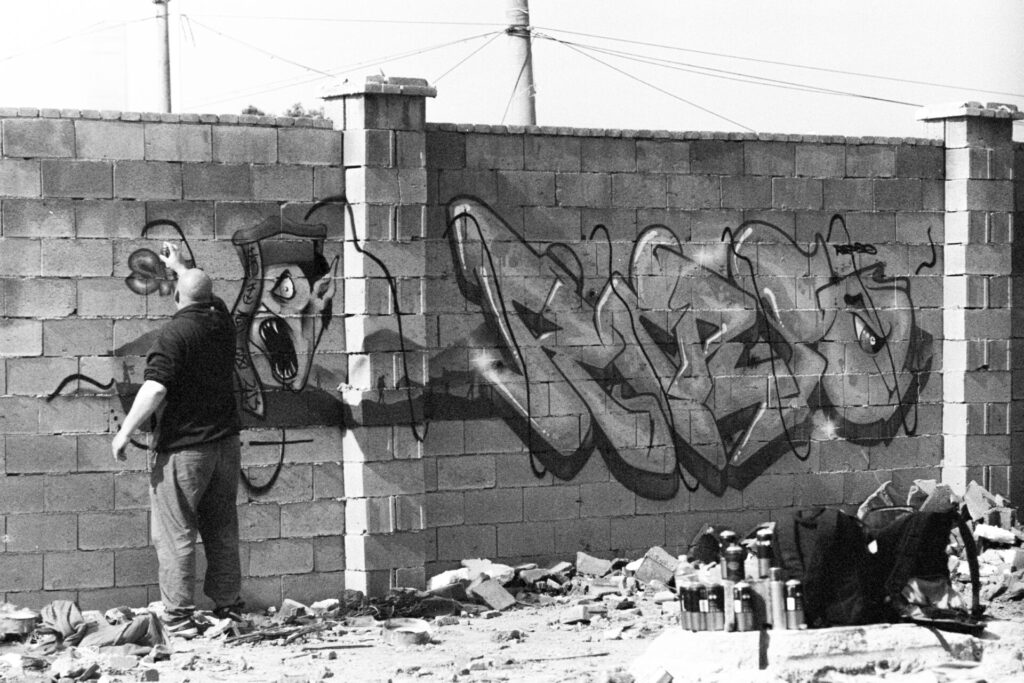 It was fun to use the Nikon F2 again, I really missed the feel of advancing the film after each shot, but I have never really shot with a 105mm prime lens before, so it took some time trying to line up the shots. Looking at the shots now reminds me of how important the old adage of "fill the frame" is. With digital, you can get away with shooting a little loose around the edges and crop in a little but that is not a good idea with film. But the biggest issue I had with shooting film during this shoot was using the focal length of 105mm. This meant that I was shooting from a lot further away than I am accustomed to, which meant no real small talk with the artists. I am used to chewing the fat with the artists while shooting, so this left the shooting experience feeling a little cold to me. So about 2/3 of the way through the roll of film, I decided to switch to the Leica Q2 Monochrom so I could get in closer with the 28mm lens and have a good chat with some of the artists.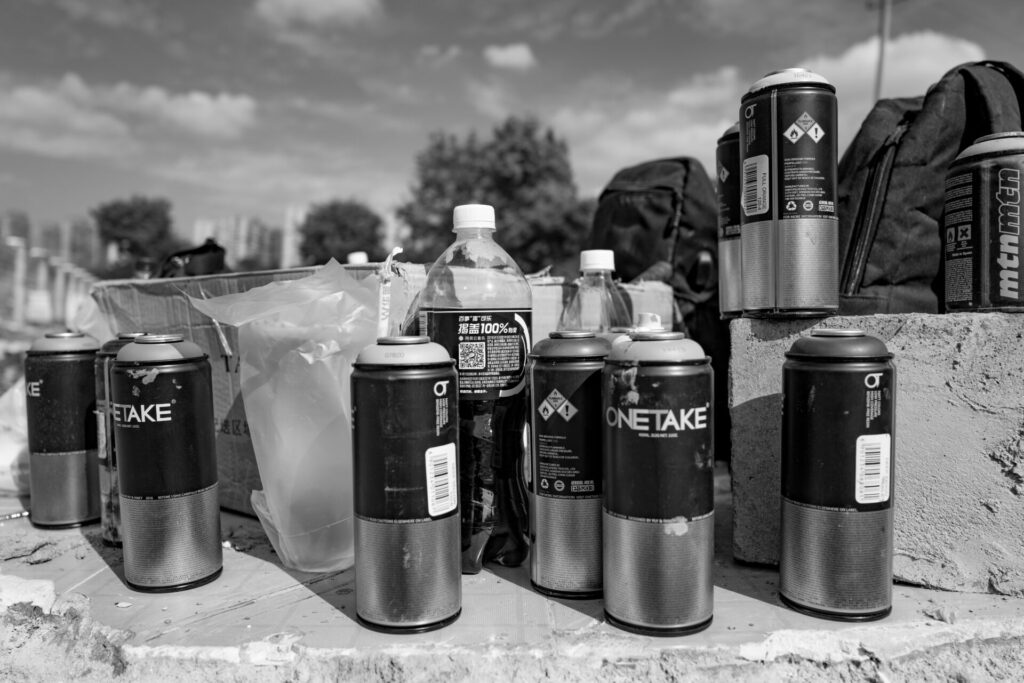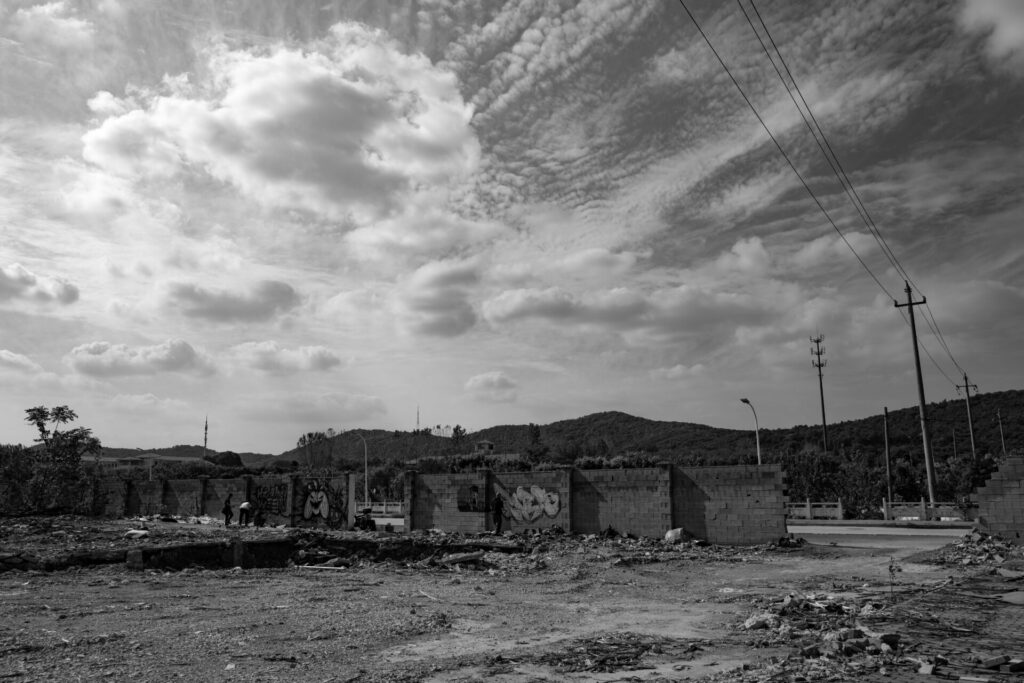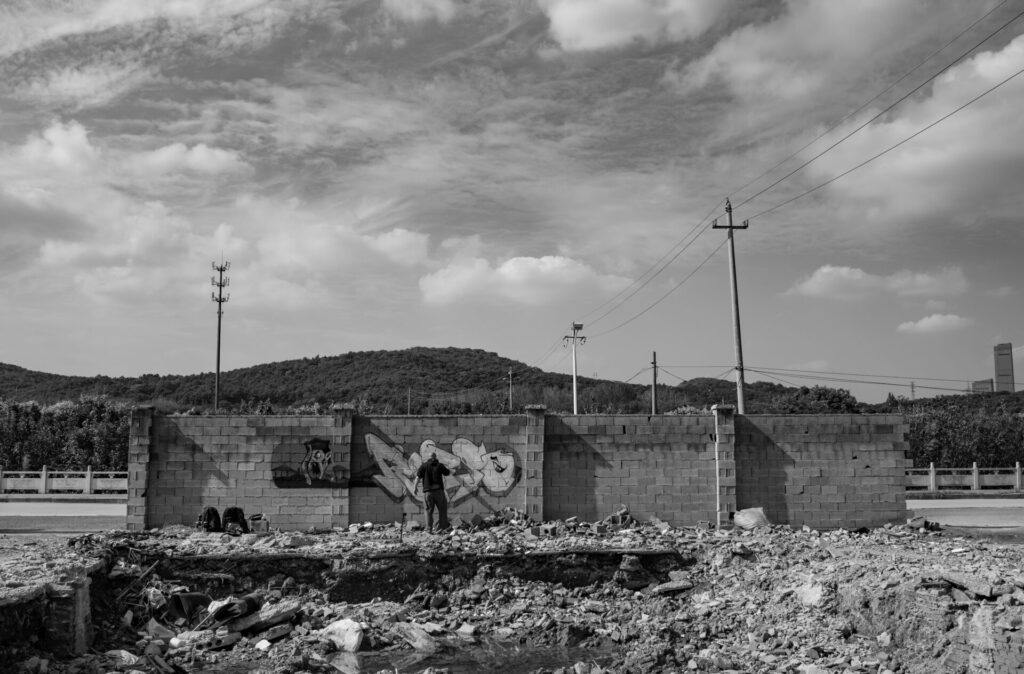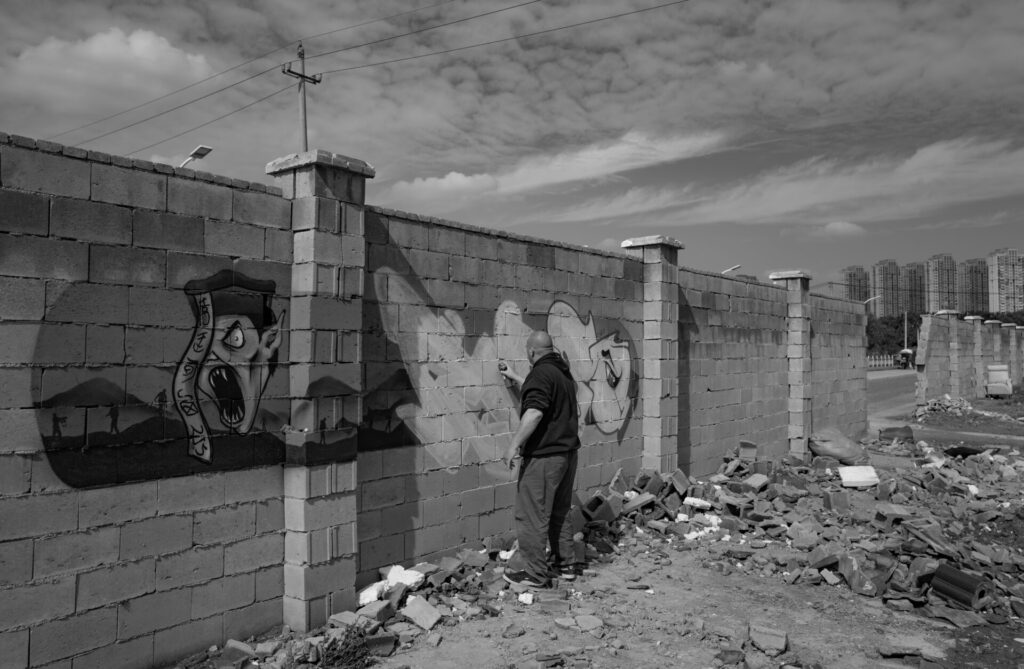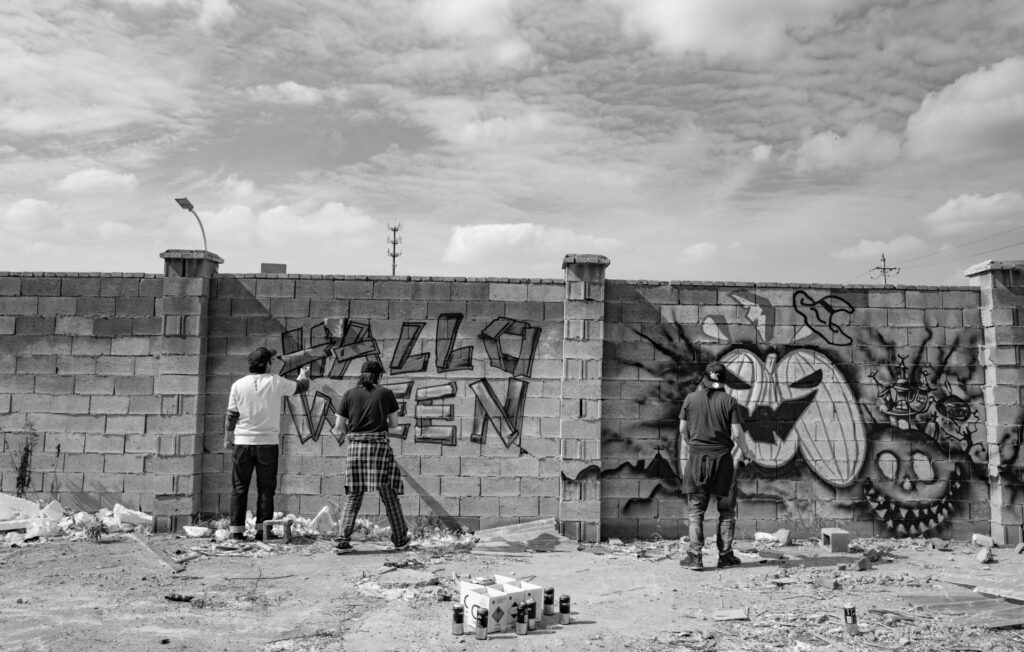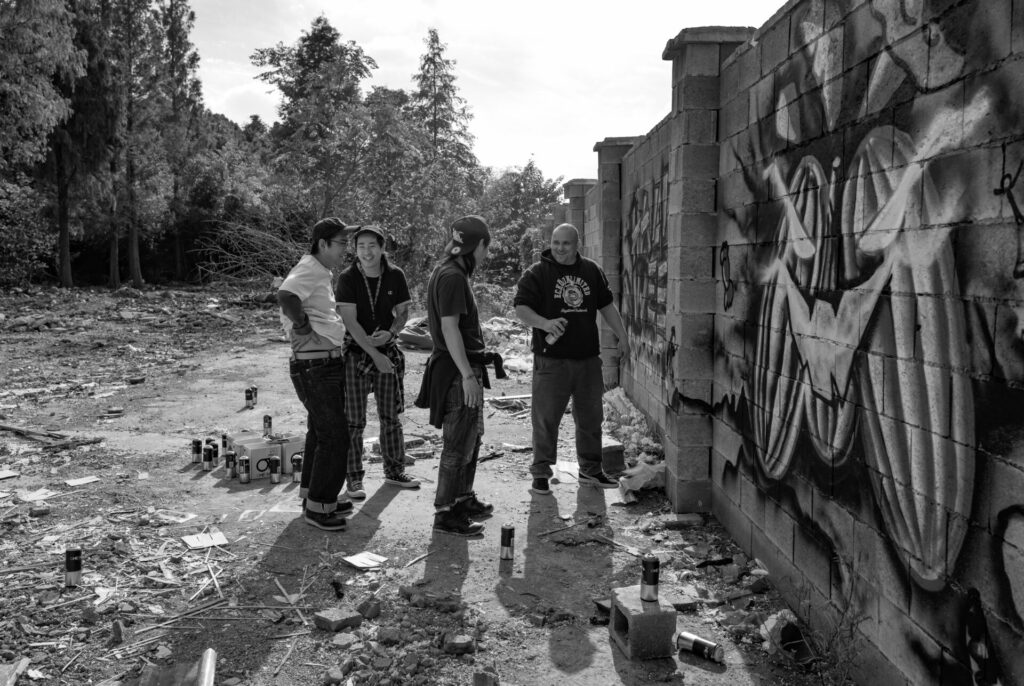 After the main session was done, one of the artists wanted to do a quick silver piece on the wall so I shot some video this time with the Leica Q2 Monochrom. This was completely unplanned and I just shot everything handheld, not paying any attention to shutter speeds or even trying to build a few shots to make a video. This was just a play, to test out the video. If I had more time or I had planned this properly, I would have brought a gimbal and an ND filter with me, and shot a lot more b-roll to put together a real video but this is all I got that day. I think I like the look of the video out of the camera, but I need to play around more with the camera before I can make a final decision but so far, so good.
At the end of the shoot, I grabbed some color stills of the wall for the artists but as usual, I still had some shots left on my Nikon F2 so I decided to go shoot near the river once the artists had left for the day.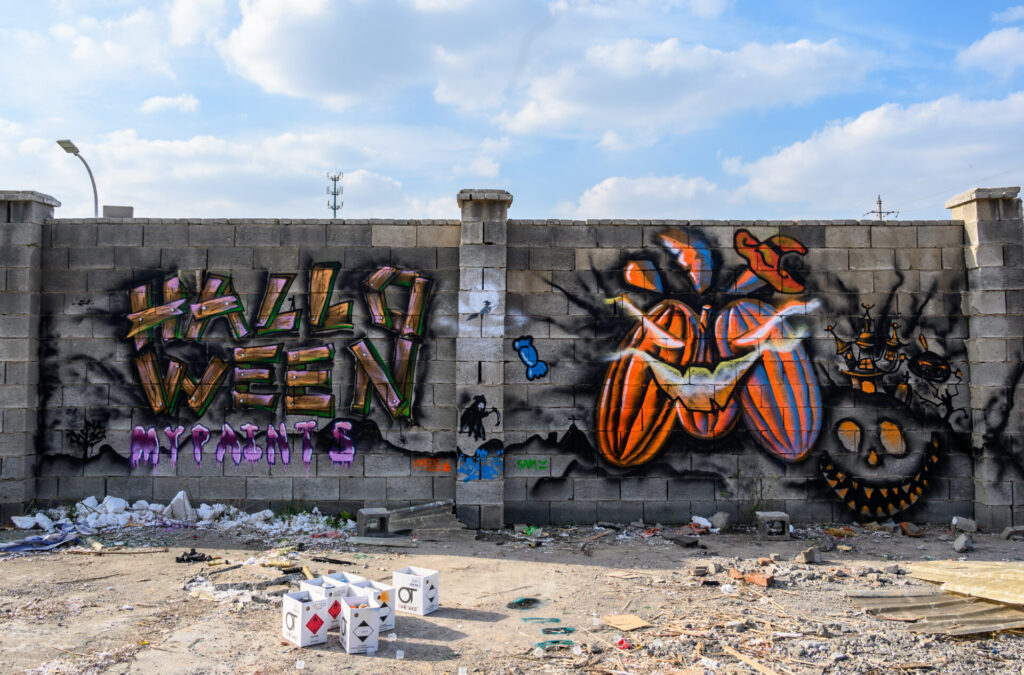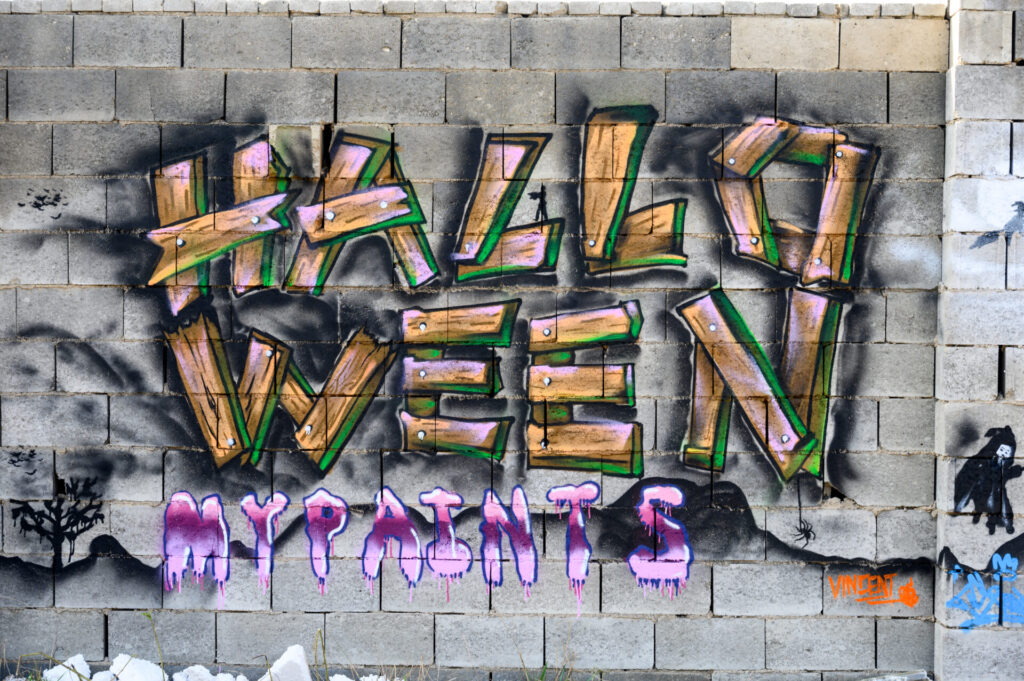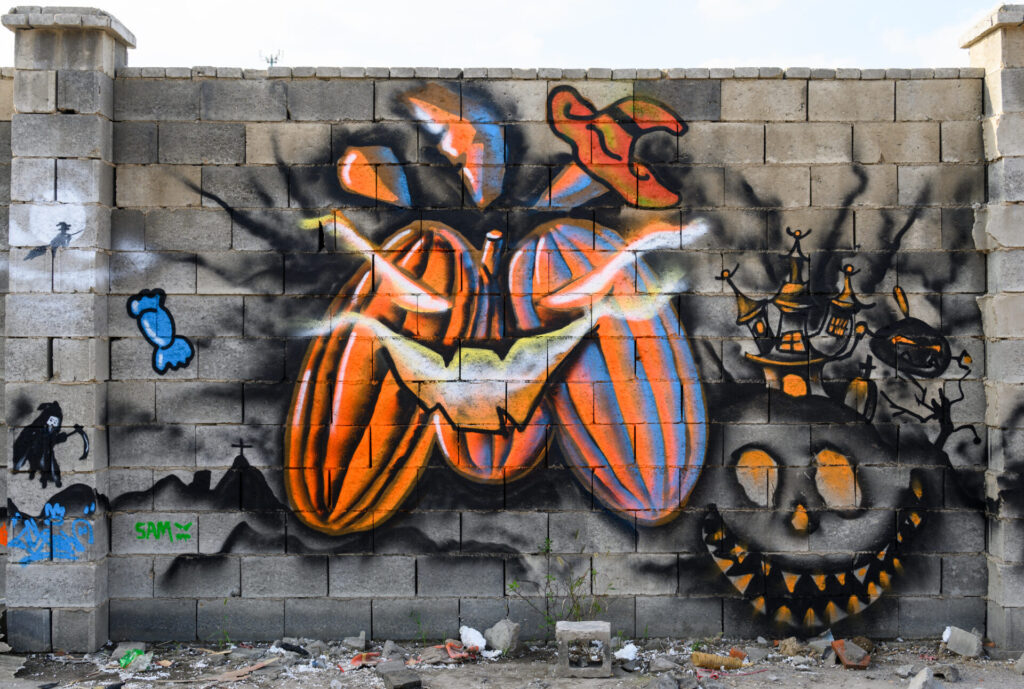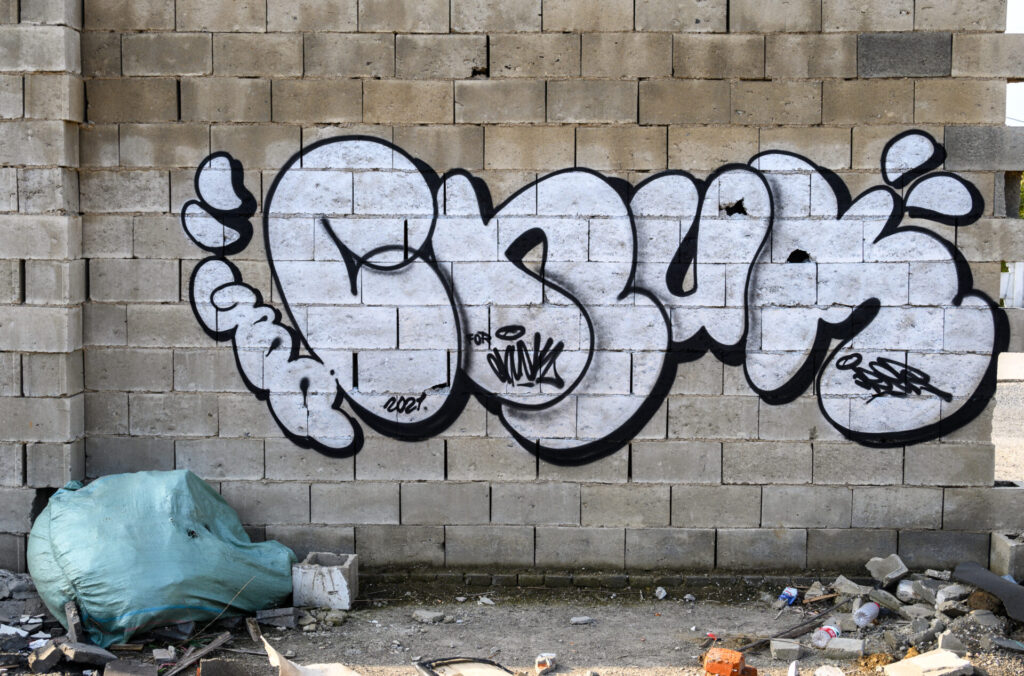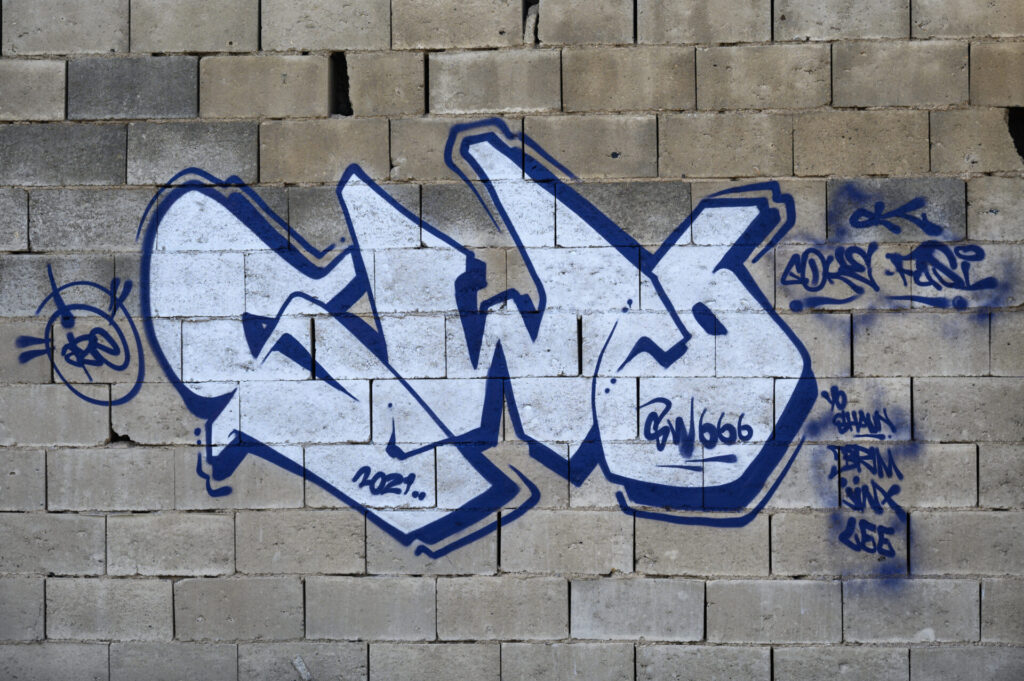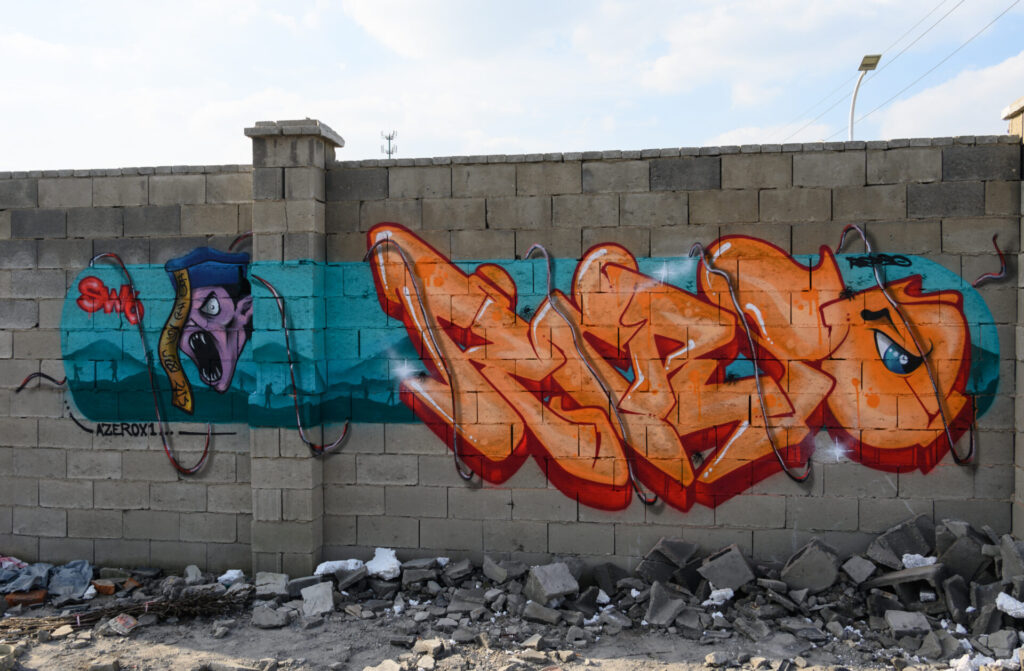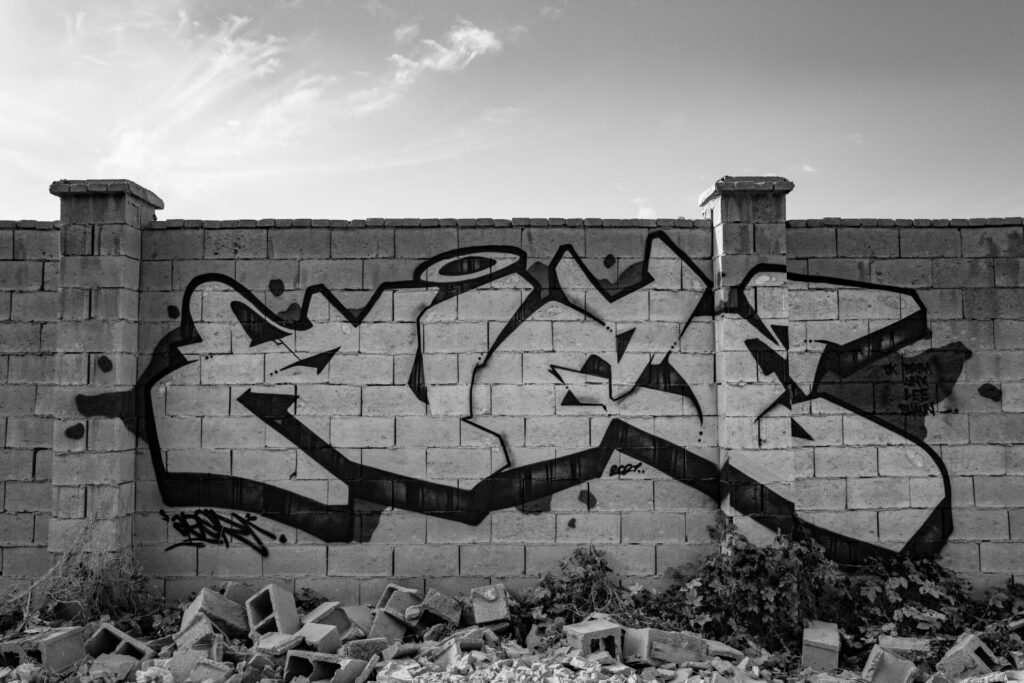 The main goal after the shoot was to finish off the film in the Nikon F2 and I wanted to experiment with the Nikon Nikkor 105mm F2.5 on the Nikon Z6 with the Megadap adaptor. Adding autofocus to old manual lenses is an interesting idea, especially as I get older and my eyes are not as good as they use to be.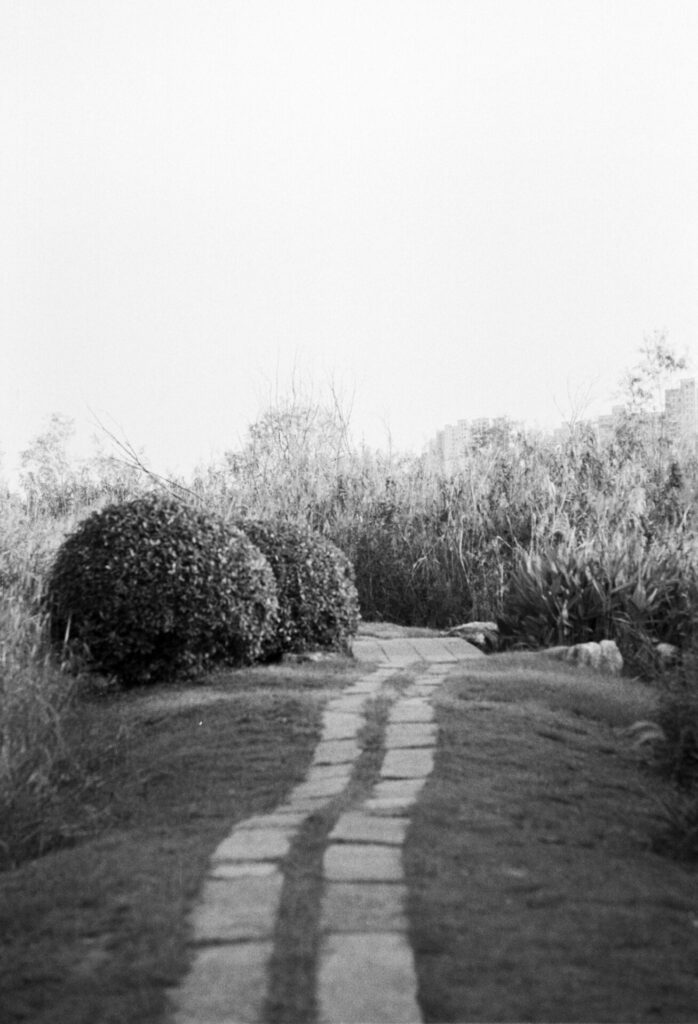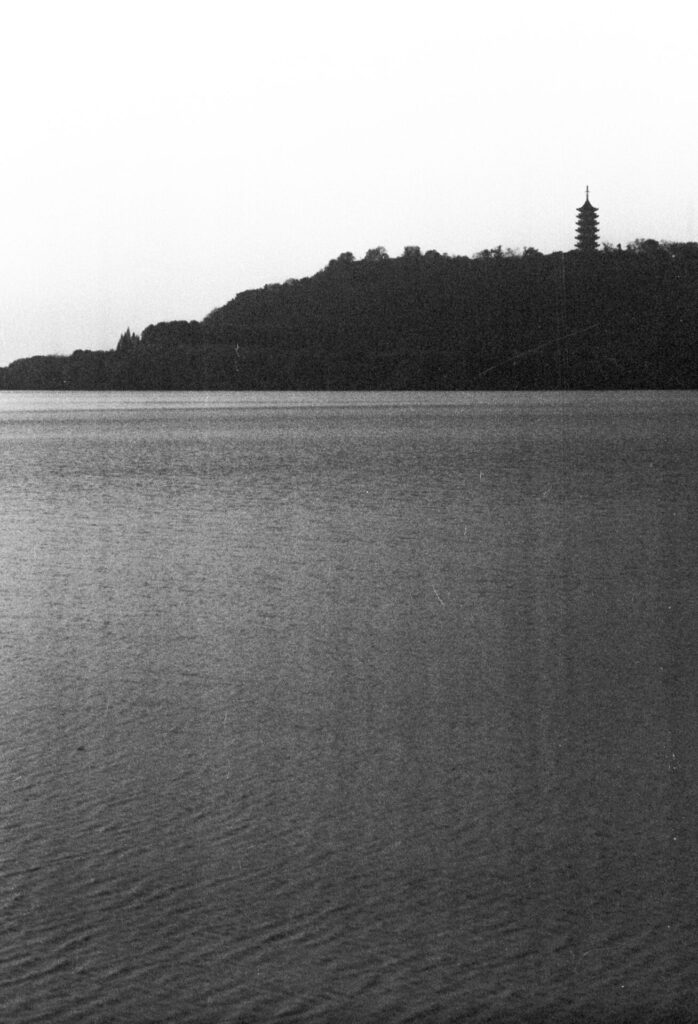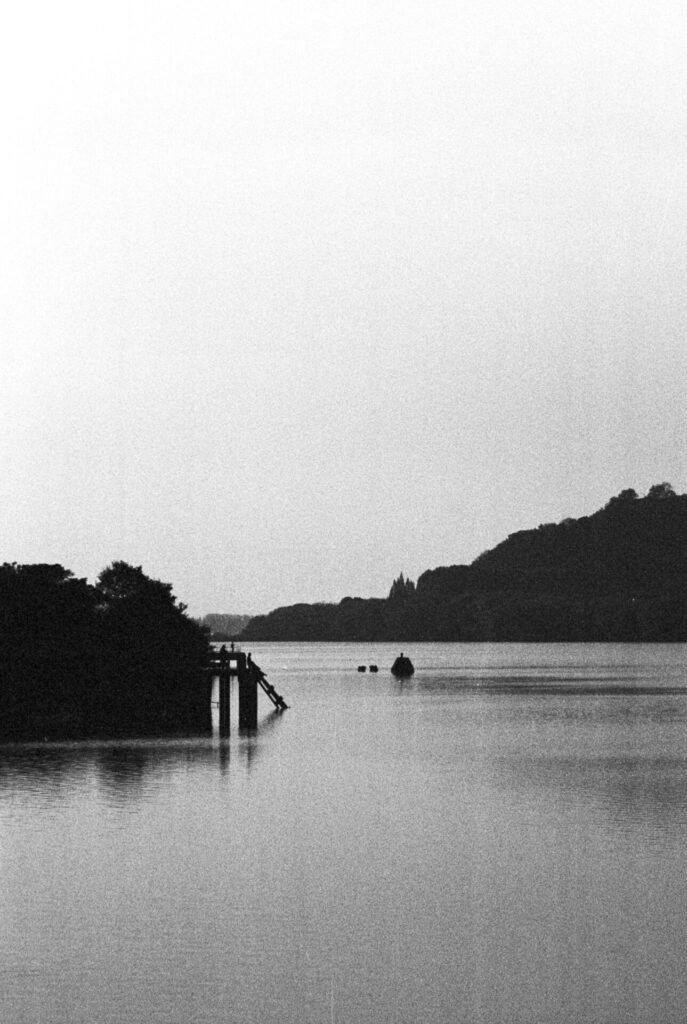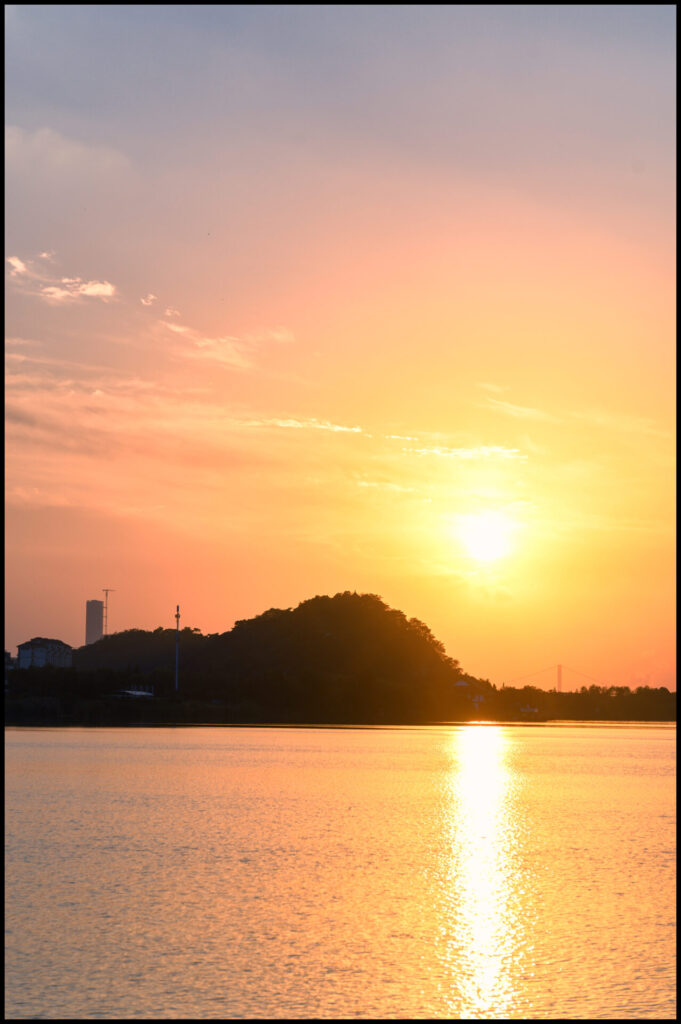 Overall it was really nice to get outside and do some shooting again. Meeting up with some old friends, and enjoying the fine autumn weather is good. Autumn does not last very long here in China, but now as we get some freedom back with our movement, I want to try and make the most of the freedom I have and get back to shooting.
Shaun