February 2021 photo overview
1 February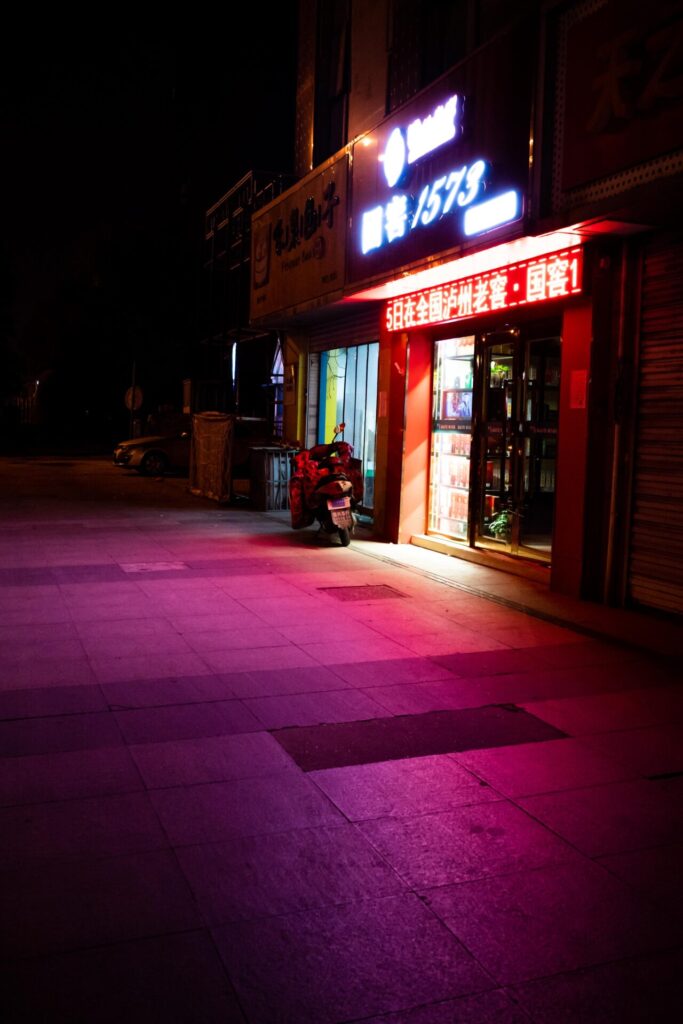 Early morning walks are getting more difficult to shoot the LED lights as the sun is starting to rise much earlier now as we head closer to spring.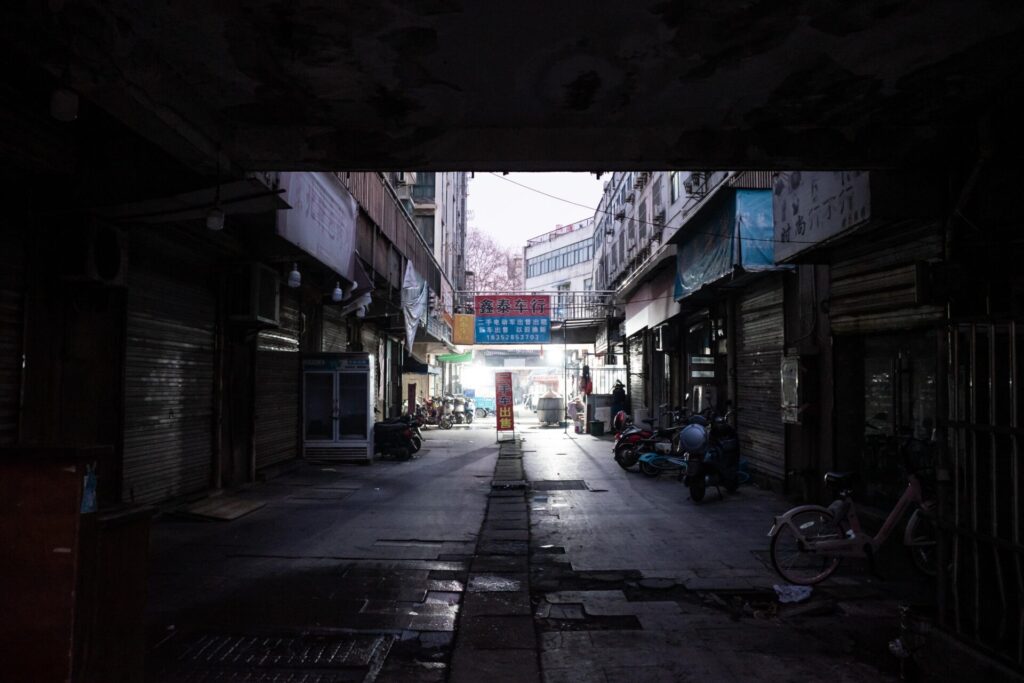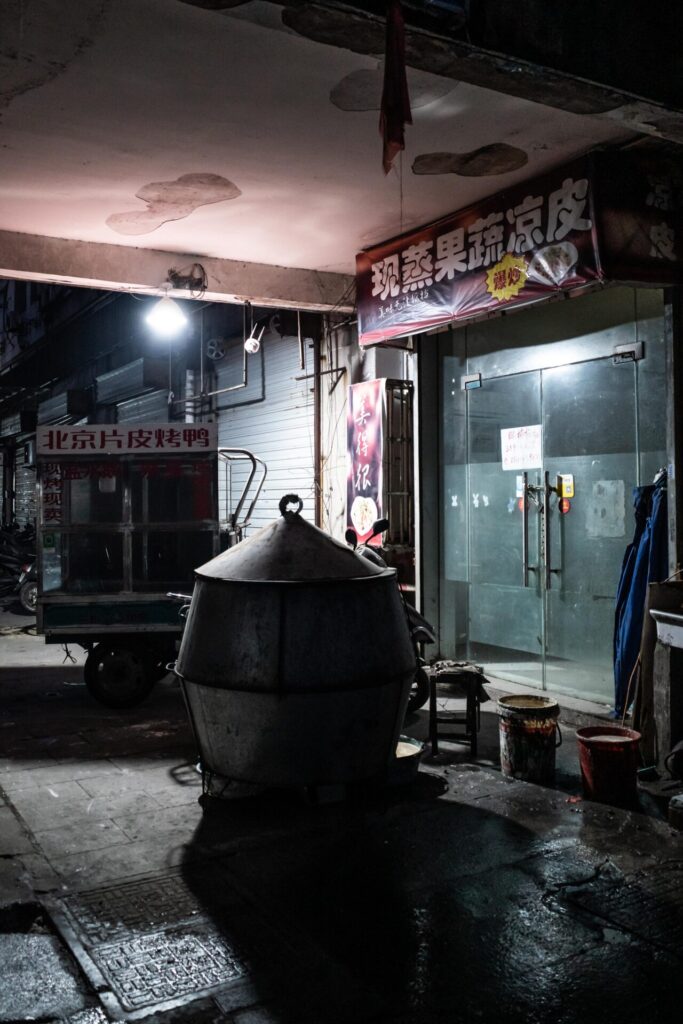 I think this is a type of noodle restaurant, but I would never eat here. I don't have a lot of time for shooting today as I am expecting a lot of deliveries to be arriving this afternoon. I decided to set up a small little darkroom to play around with some printing during February as I am expecting a lot of rainy days. But I need to be at home to sign for the chemicals. China has a lot of strict rules when it comes to ordering chemicals online.
2 February
Not a lot of free time today as I got notified that I need to go for the Covid-19 vaccine tomorrow, so I had to spend most of the day preparing all the paperwork required. Filling in Chinese paperwork takes me a long time as I read Chinese very slowly and I want to make sure that I know what I am signing. The only shot I took today was in my office while I was going over all of my film that I have for this month. The Chinese new year is only 10 days away so it is pretty much too late now to order more film but I have 20 rolls of 120mm black and white film so it should last me until next month. I expect that the shipping companies will only really start working from next month again as all the delivery men have gone home for their Chinese new year and when they return to the different cities for work, they will have to do a two-week quarantine so I am sure we will not get deliveries until next month again.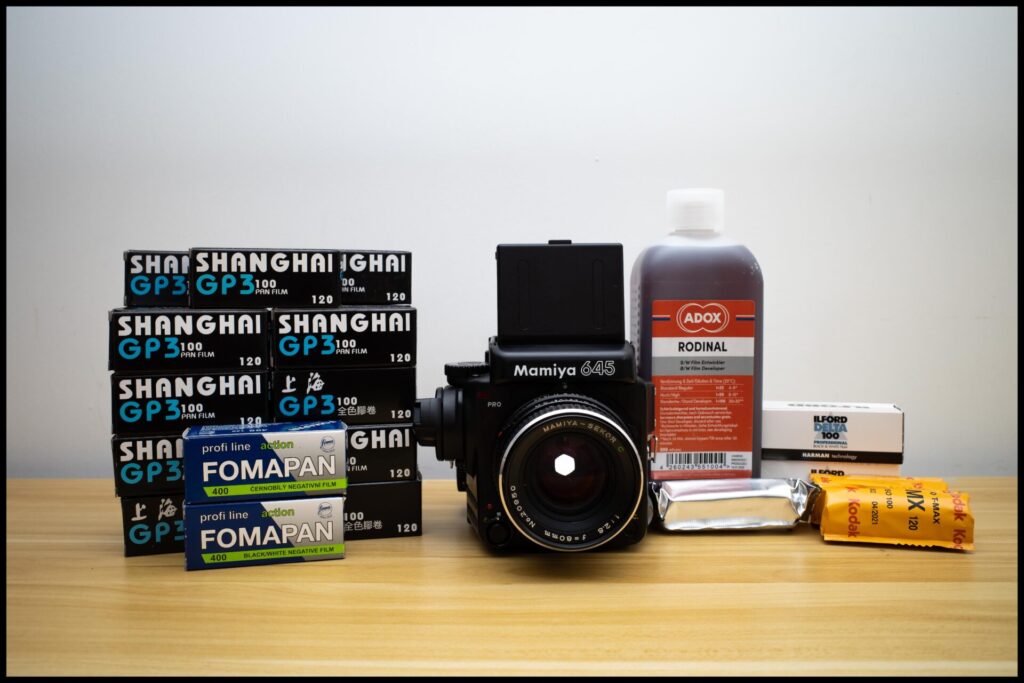 3 February
Spent most of my day waiting in line to get the Covid-19 vaccine. Organization and efficiency are not very synonymous here in China. So not much time to shoot anything. I only managed to grab a few snapshots on my way to the different departments to fill in paperwork while I waited for the vaccine injection.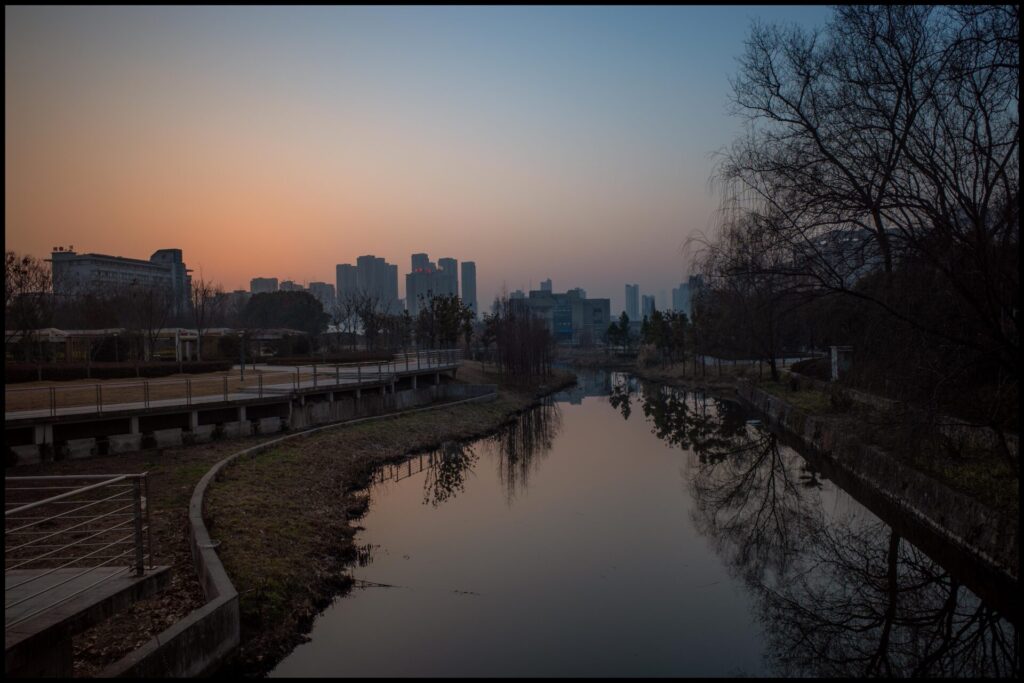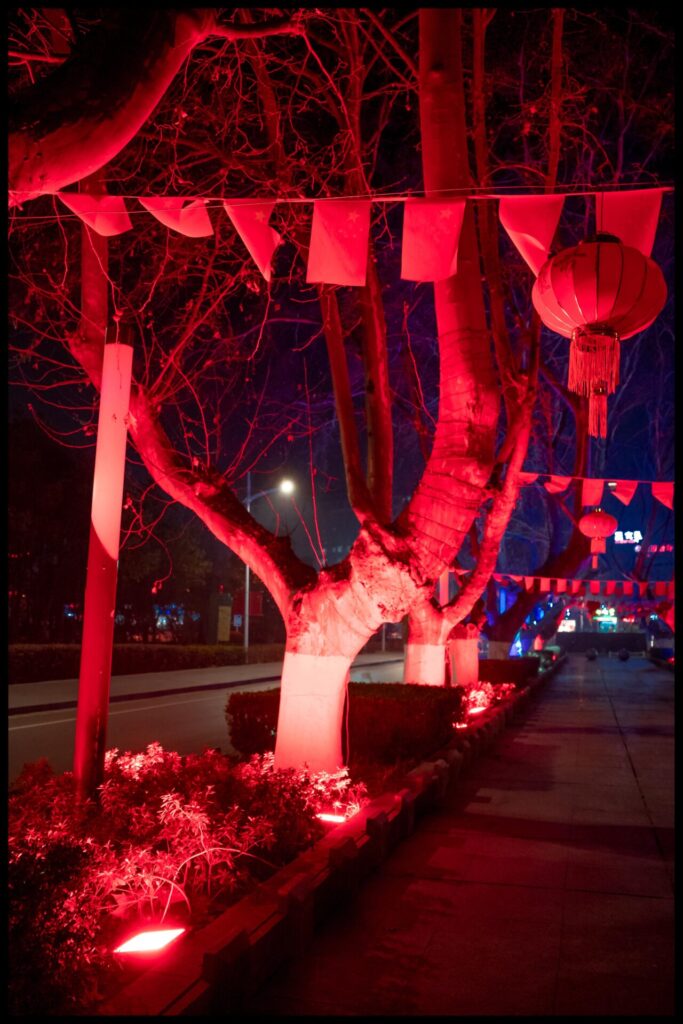 Not the greatest of shots but I am not posting my portfolio, this is more like a visual diary of what I see and shoot every day. As I see something that catches my eye, I shoot it. Not every shoot will be gold but It is important to continuously practice your craft. I strongly believe that if you stop shooting for a while, it does affect your eye. You slowly start to lose the ability to see shots before you click the shutter button. I have found this to be true from last year, as I was not shooting a lot and when I started to shoot again, there were many things that I was seeing too late and missing a shot or my framing was wrong, or the composition wasn't good. Practise does make perfect. I am not sure if I will be shooting tomorrow, as I was warned that the vaccine might make me feel sick. If I am ok, I will go out and do some shooting. I want to try shooting the tri-x film that arrived the previous day and hopefully I can get some more contrast back into my film shots.
4 February
The vaccine shot from yesterday has left me feeling very sick, and I am running a slight fever so I decided not to go outside today, as I would probably fail any temperature test. So while I am stuck at home with a fever from the vaccine, I have decided to go through some photo books each day until I can go out and do some shooting again. First up for today is my very first Michael Kenna book that I bought.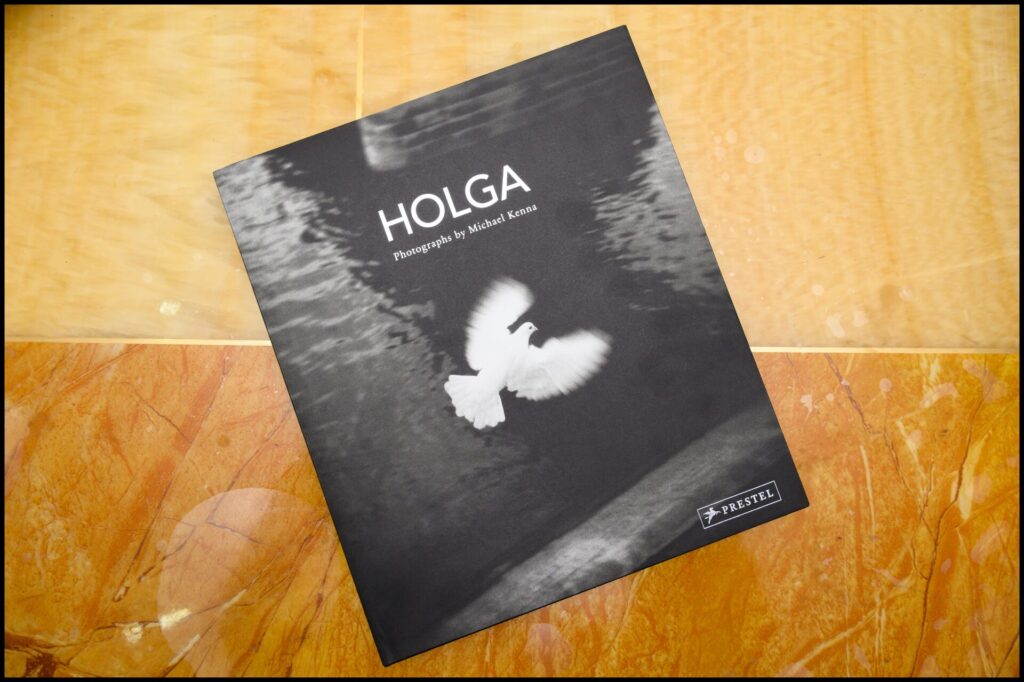 When I bought this book, I had no idea who Michael Kenna was. I was just looking for some work other photographers had done with the plastic fantastic Holga. Unfortunately, this book sent me down a very deep rabbit hole and I spent a lot of money buying more books by Michael Kenna. I really enjoy this book though, there are so many fantastic images shot on a plastic camera.
5 February
My fever has continued and I feel even worse than yesterday. I guess that is my reward for taking a chance and accepting a vaccine that hasn't been cleared by the health authorities in Mainland China yet, but I am hoping that the symptoms will clear soon. Today's photo book that I will spend my time with will be my favorite Michael Kenna Book.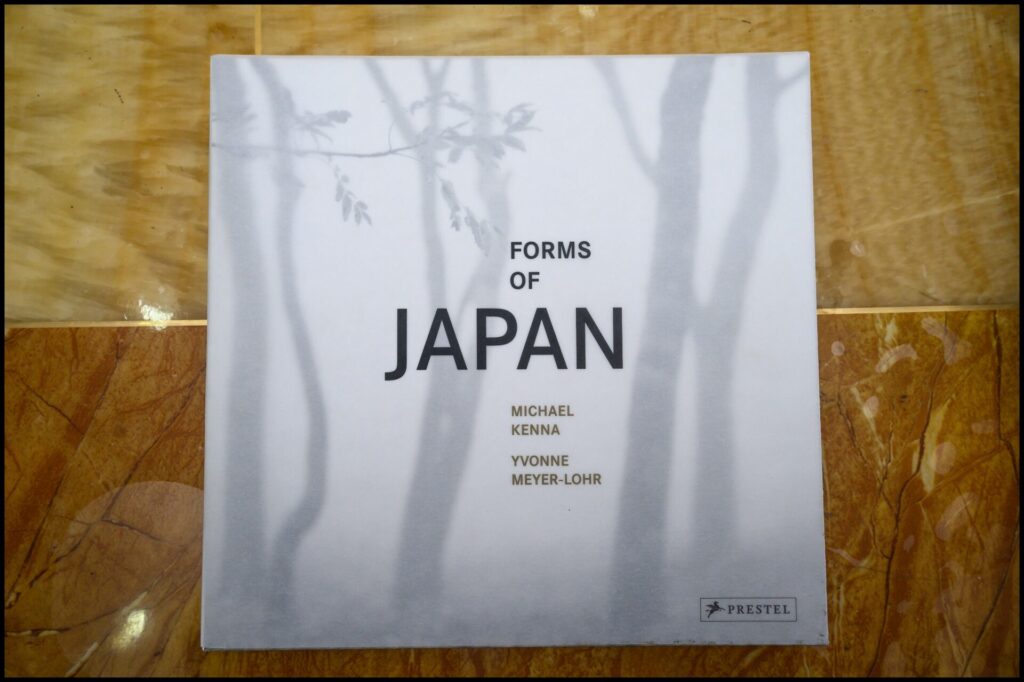 This is, in my opinion, Michael Kenna's magnum opus. The images and the mood of the photos in this book are incredible. When I am feeling stressed out from work or unhappy with the way things are going (What we ex-pats in China call a "China Day"), this is the book that I turn to, it helps me relax and reignites my passion for shooting. If you only buy one Micheal Kenna book, this is the one to pick up.
6 February
Finally, my fever has broken so hopefully, this will be my last day at home. My book of choice for today will be another Michael Kenna book.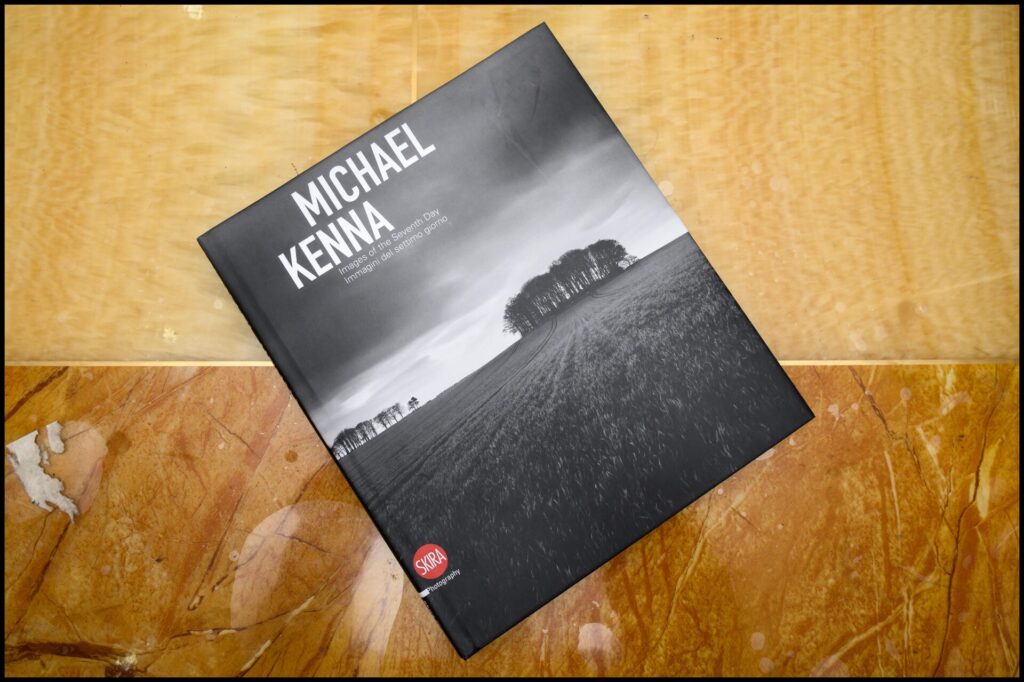 Another book that I have enjoyed, as it is a compilation of Michael Kenna's work over the years. I especially enjoyed some of the images that he shot before moving to the 6×6 format. You can see how he was playing around with his composition very early on in his career and how it developed to the way he shoots now.
7 February
I am feeling a lot better today but the weather sucks today so I will be staying home. Lots of soft rain and the low temperature mean it is not very comfortable riding my bike and go shooting today. Luckily I have a ton of photobook so I will be killing some time with another Micheal Kenna book.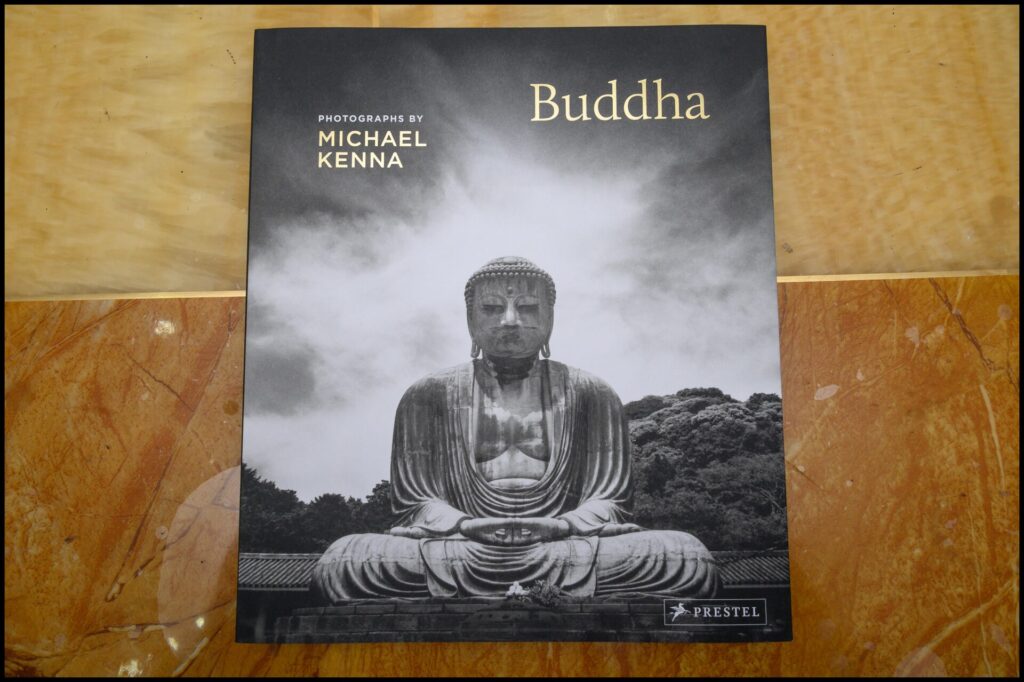 I avoid this book for a while, not sure why but it is good. It is a collection of shots of the various Buddha statues that Michael Kenna has shot during his travels in Asia. I seldom shoot Buddha statues in China as most temples ask you not to. In China, they tend to believe that you should never take pictures of the Buddha statues but outside of China, most temples don't mind you snapping off a few shots.
8 February
Some clear weather today so I grabbed my camera bag and went to go do some shooting. I will try and avoid people today as there are lots of reports of Covid in my city now, but I need to stretch my legs and get some shooting done. So I am heading down towards the river.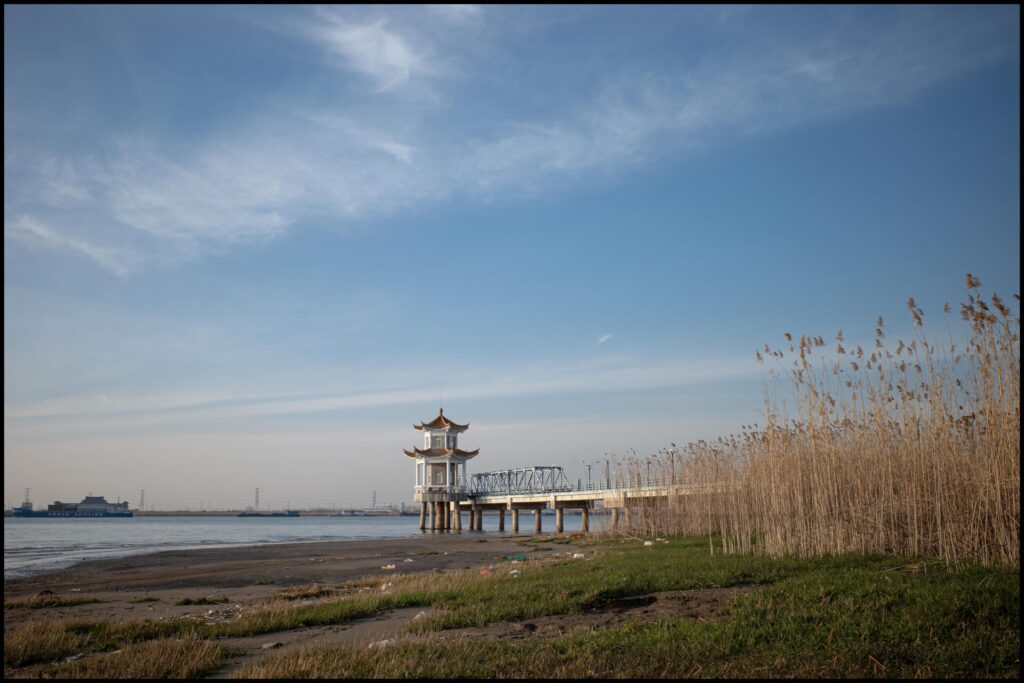 Not a lot of interesting things to see today, the soft rain has made the river bank very soft and dangerous to walk around but I did enjoy my time outside.
9 February
Surprisingly nice weather today so I decided to go shoot the sunset near the Runyang bridge today.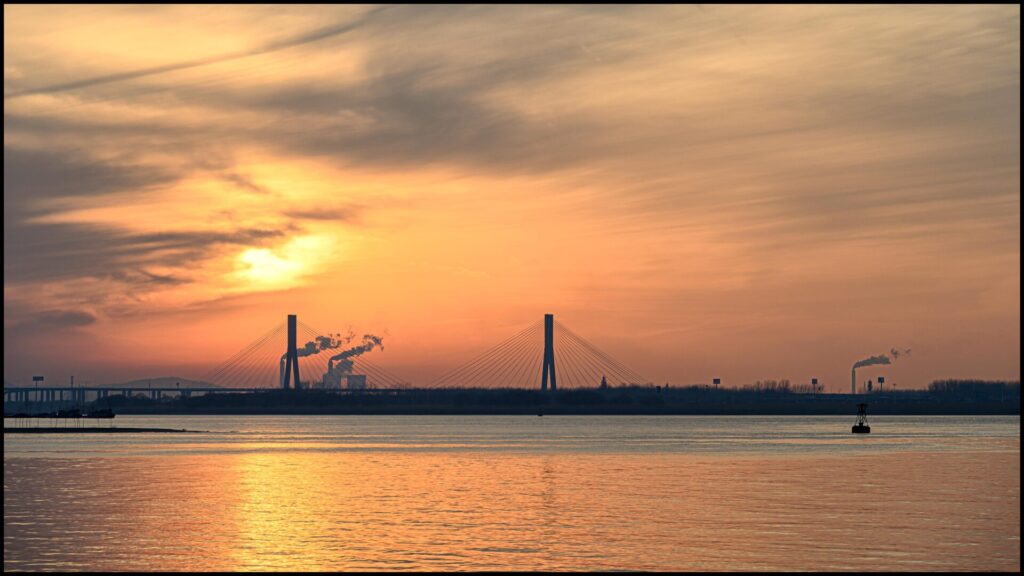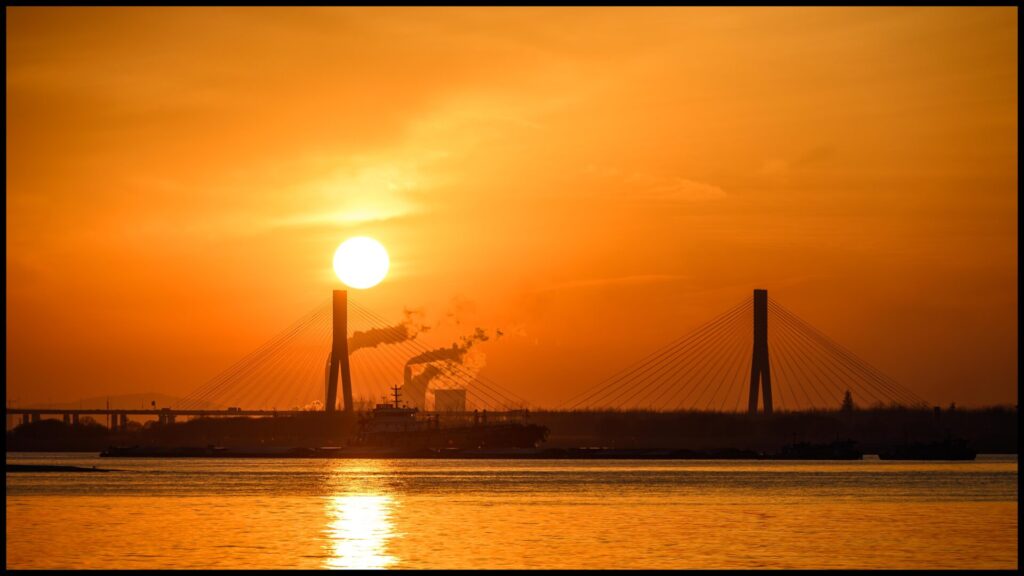 10 February
I haven't shot any film in a while and I wanted to try out the new film stocks that came in earlier this month. I will be shooting some Kodak Trix100 today and hopefully, I will be getting some more contrast and fewer dust spots and scratches. With the Shanghaifilm and Fomapan films stocks, I have been struggling to get some contrast into my shots recently and there have been way too many spots and scratches on the film. Kodak Trix100 is basically double the price of Fomapan and Shanghaifilm but if it solved some of the issues that I have been having, then I will happily pay the extra cost upfront for the more expensive film.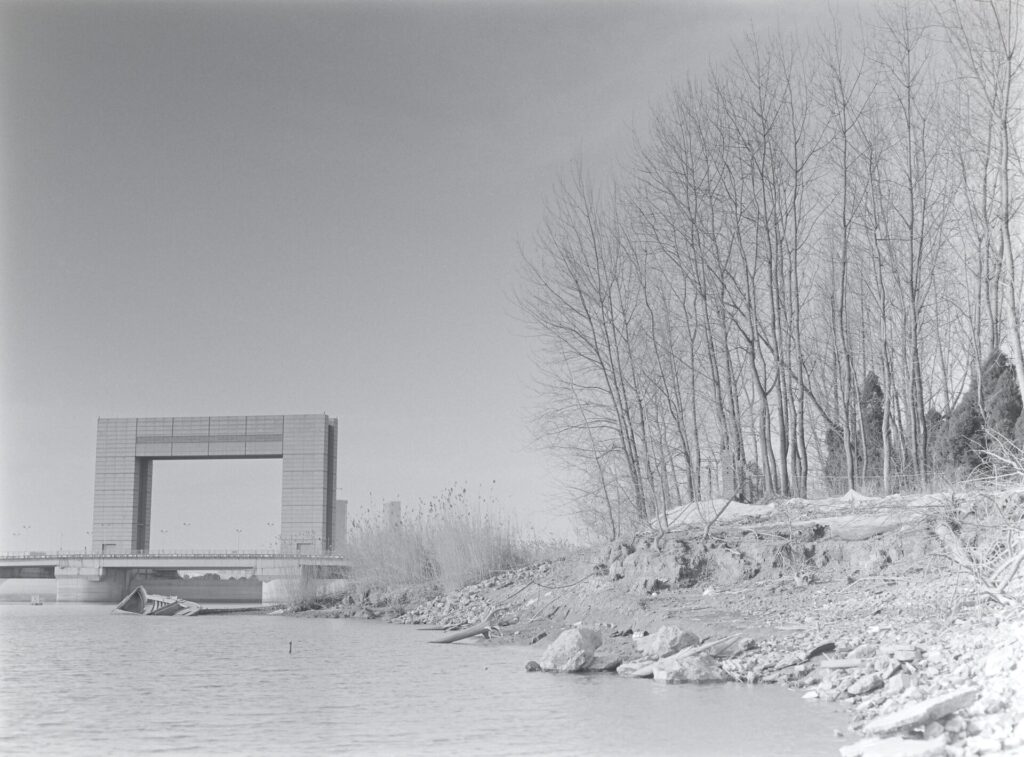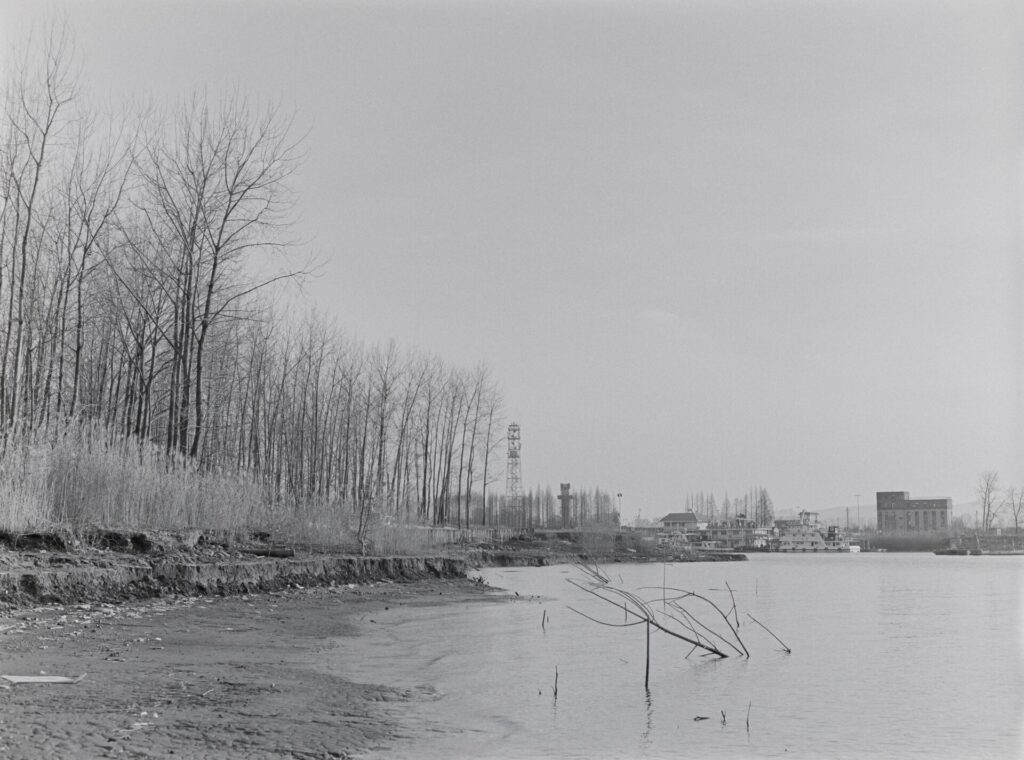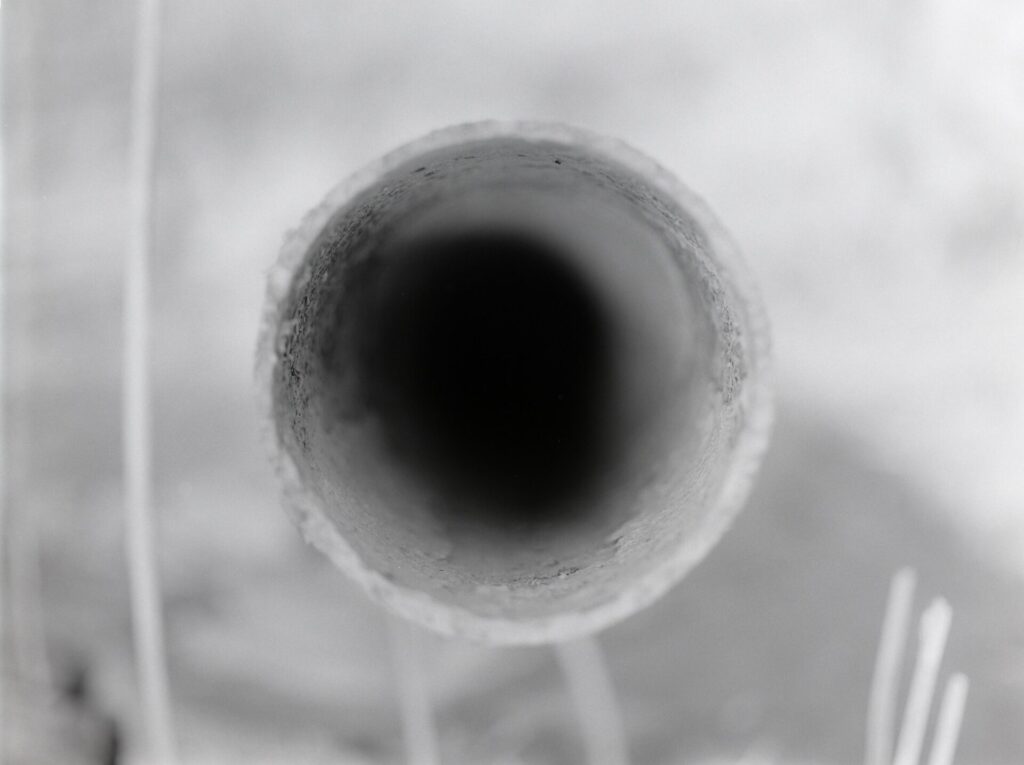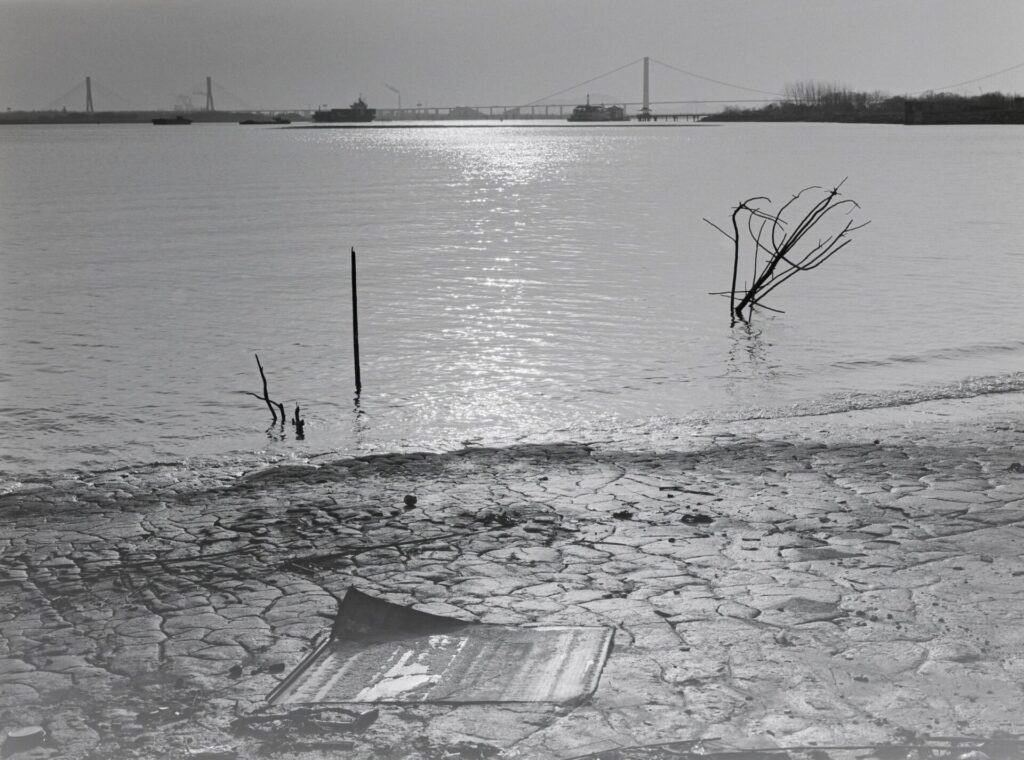 I am still not very happy with the contrast that I am getting. I am using stand development with Rodinal lately so maybe that is causing some issues with the results that I am getting. But the dust spots and scratches have almost completely disappeared. I still need to check the other rolls of film that I have to make sure that the spots and scratches are a result of the cheaper film stocks.
11 February
Early morning walk outside. I am still being careful to stay away from other people because of the Covid-19 outbreak.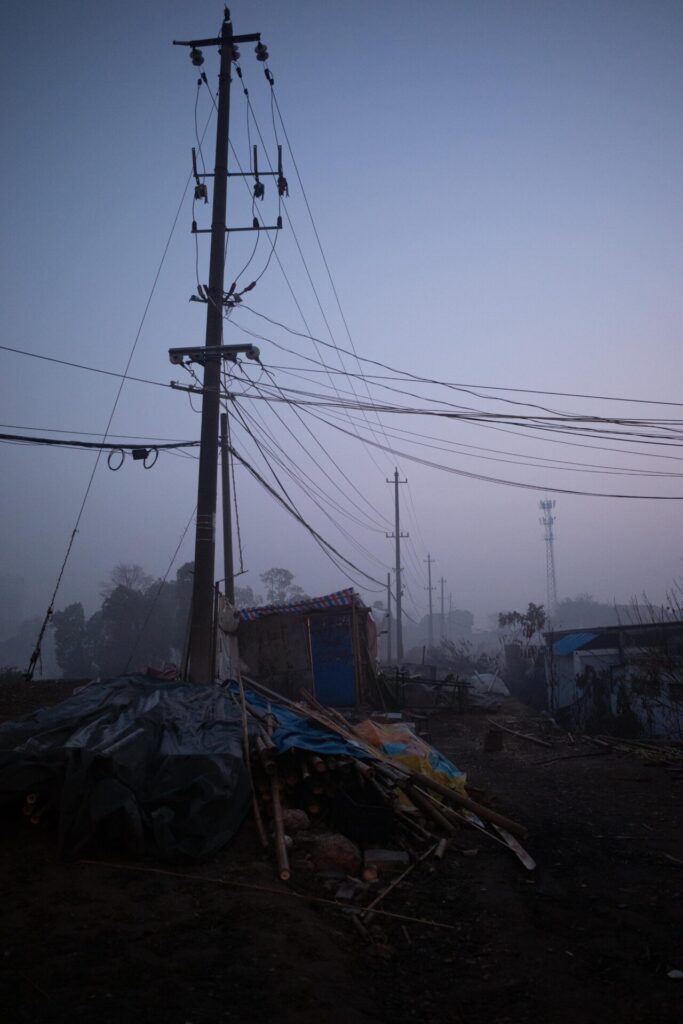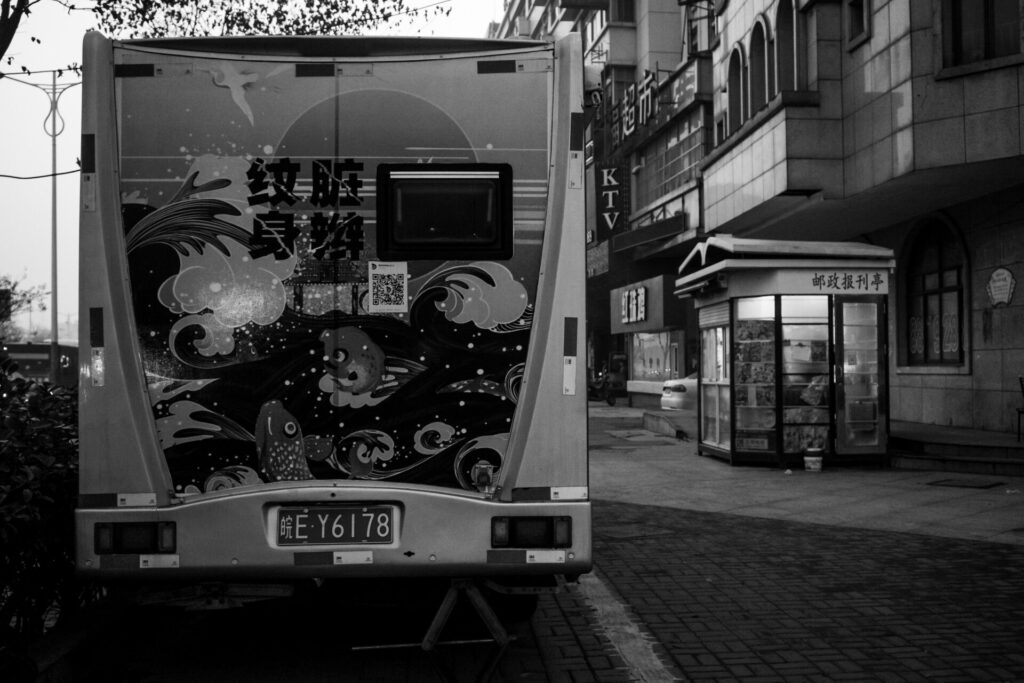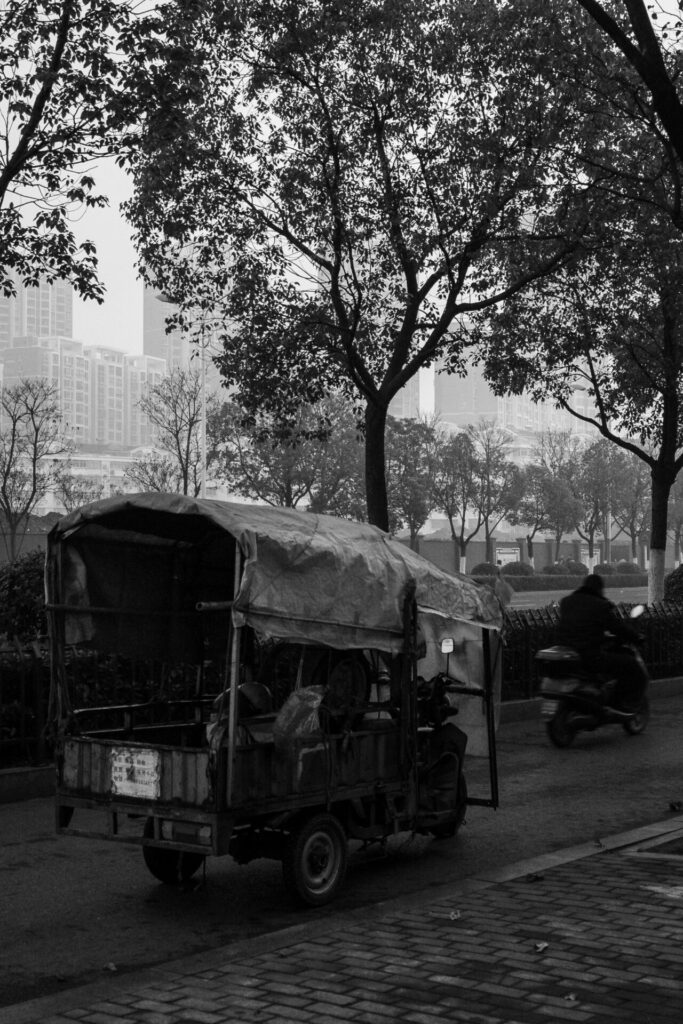 One of the reasons that I bought the Ricoh GRiii was to shoot black and white images during the daytime, so as the sun came up,switching the Ricoh GRiii into black and white mode is super easy with the custom settings the camera offers. I think that the Ricoh GRii might be the most customizable camera that I have owned. Learning to shoot with only an LCD does take some time to get used to though, as I feel very self-conscious shooting with only an LCD screen. With the viewfinder up to my face, I can't see the environment and people around me, but shooting with the camera away from my face, I am now very aware of people watching me shoot.
12 February
Today is the start of the Chinese new year, and the security guards at my housing complex told me this morning that it is the last time I can go out as they are locking down my housing complex during the Spring festival as they are worried about Covid. Lots of Chinese people are traveling to visit their family members during the Chinese new year so if someone does have the virus, it is very easy for it to spread like wildfire. I decided to quickly go and buy food for my pets and prepare for a week of lockdowns again. February is a terrible month for photography in China, and the lockdowns for Covid, only make it worse.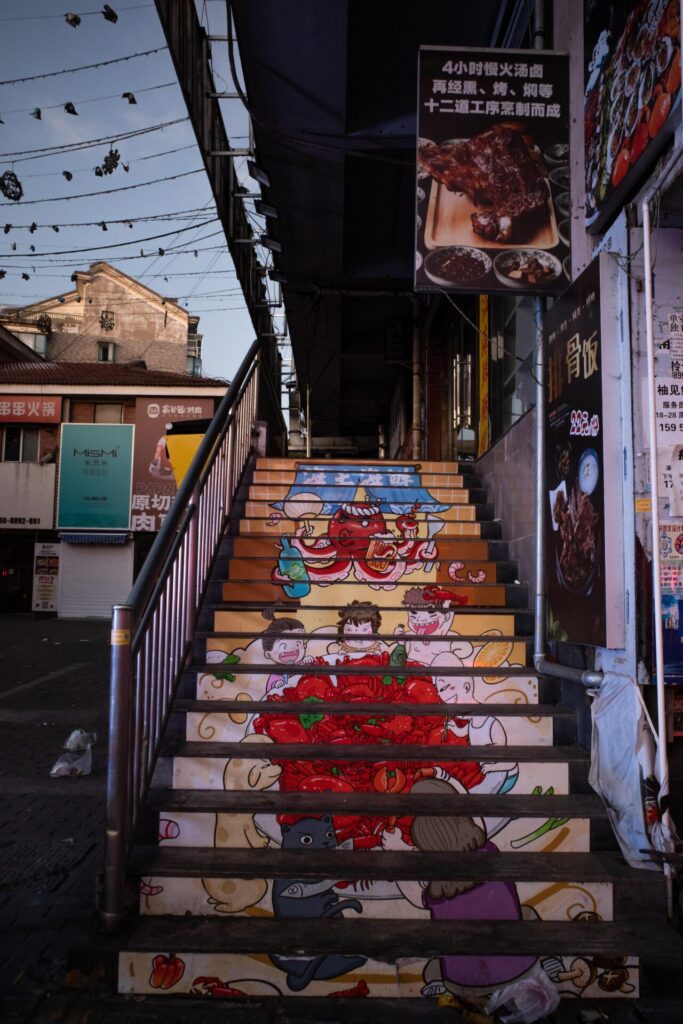 Saw this stairway on my way to the shops and it made me smile. Spring Festival(Chinese New Year) is basically sitting around a table and eating for a week.
13 February
This is the first day of the spring festival lockdown and  I spent the day looking through another Michael Kenna book. He is one of my favorite photographers so I have a lot of his photo books.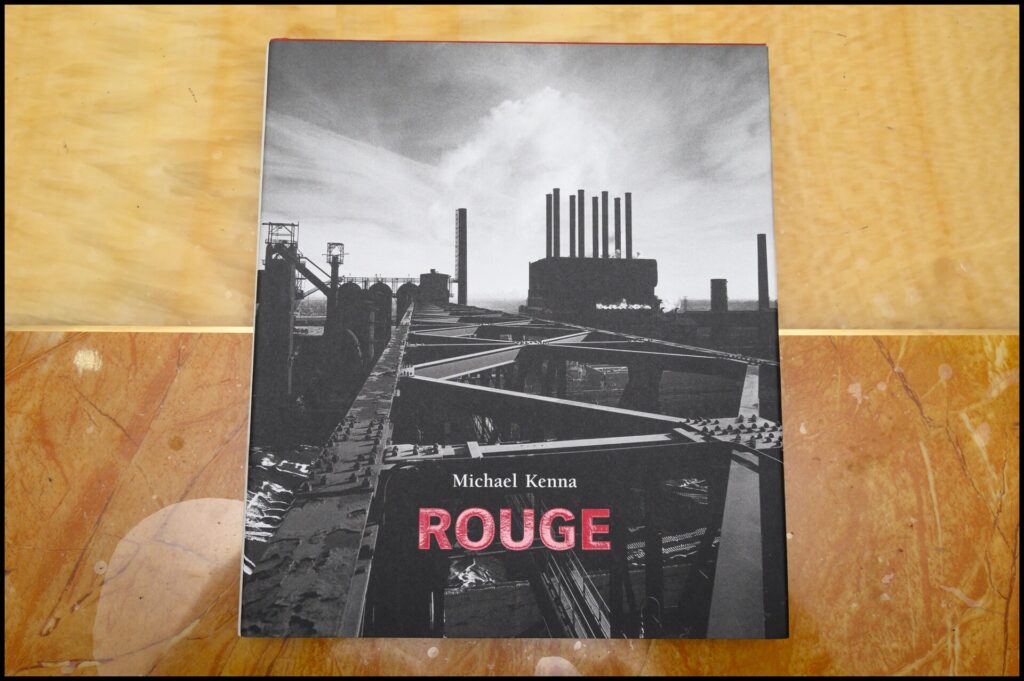 I really enjoyed this book as well. Some of these old gigantic factories can produce some amazing images. I personally think that black and white film photos really do capture this type of imagery far better than digital ever could.
14 February
The second day of the Spring Festival lockdown and it is Valentine's day today. Lots of Chinese people are breaking lockdown today and visiting family members. I can hear all my neighbors playing Majiang and getting really drunk. I spent the day going through another Michael Kenna book. I really love his work, it is extremely relaxing paging through one of his books and looking at the images.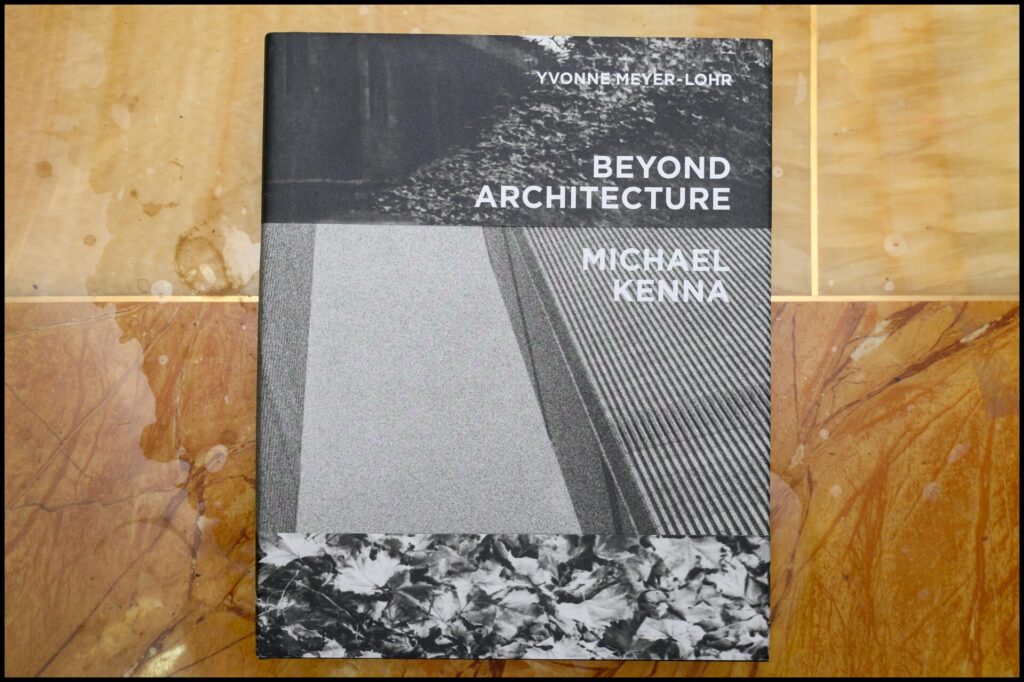 I also started to build a type of lego camera that I got as a gift for Christmas last year. Not sure how long it will take me to finish building the camera but it is something to do during the lockdown.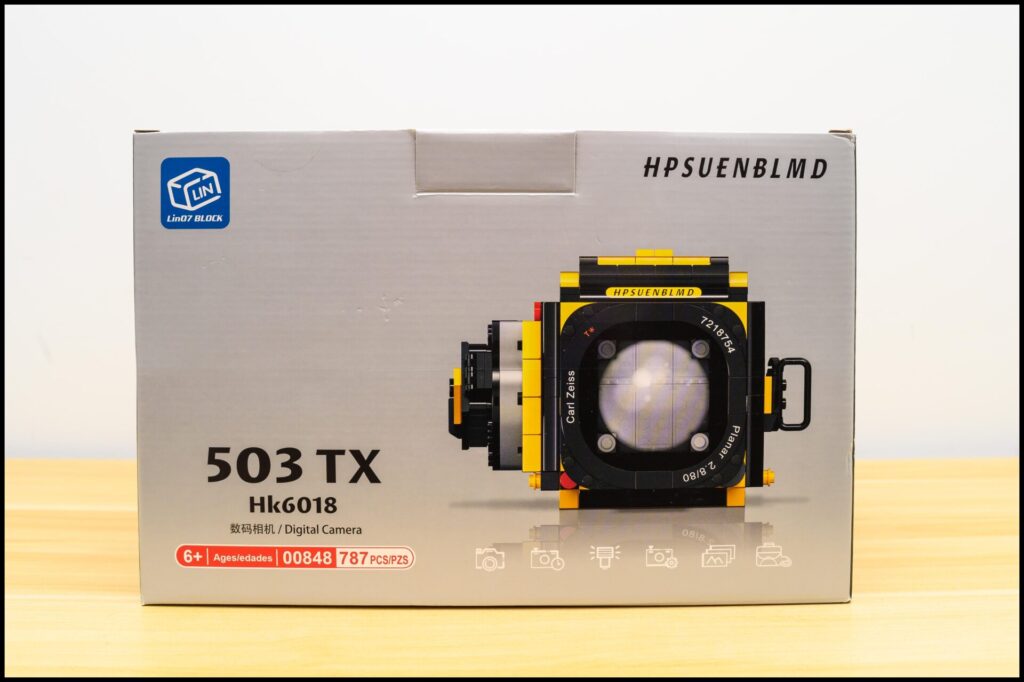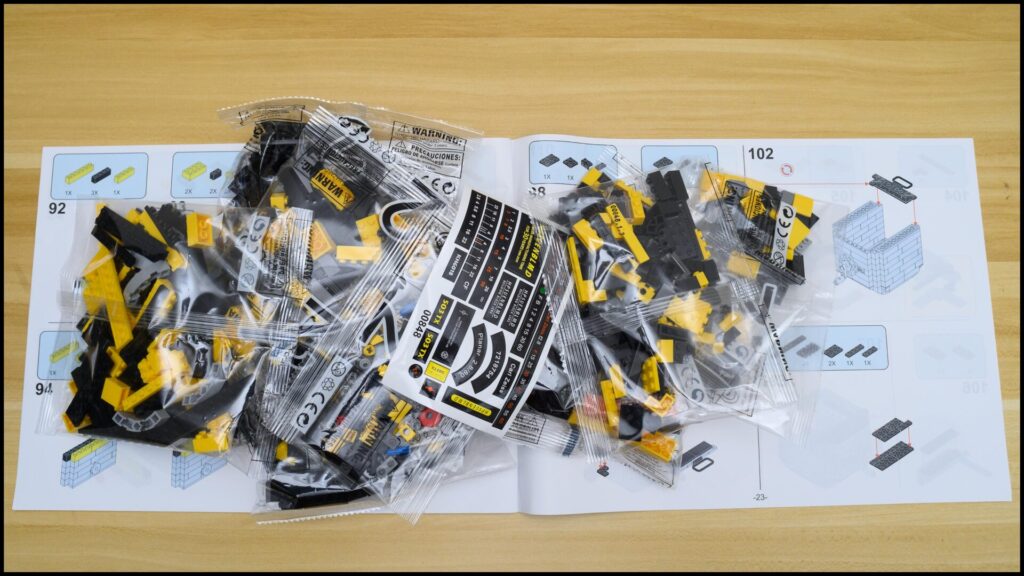 I used to be a wiz with Lego when I was young but I feel like a caveman right now. This camera might take me a few days to build as I didn't make much progress with it today.
15 February
The third day of the Spring festival lockdown, and I am starting to get some real cabin fever now. I don't enjoy being stuck in my apartment all day and my dog is driving me crazy as he hasn't been outside for a while now.  I got confirmation that I will go for my second vaccination shot on February 19th, so I will come out of the  Spring festival lockdown and go straight to the hospital for my next shot. I might sneak outside tonight and go for a walk once everyone is asleep. Almost all of my Chinese neighbors have broken the lockdown already, so as long as I stay far away from people, I think I will be safe.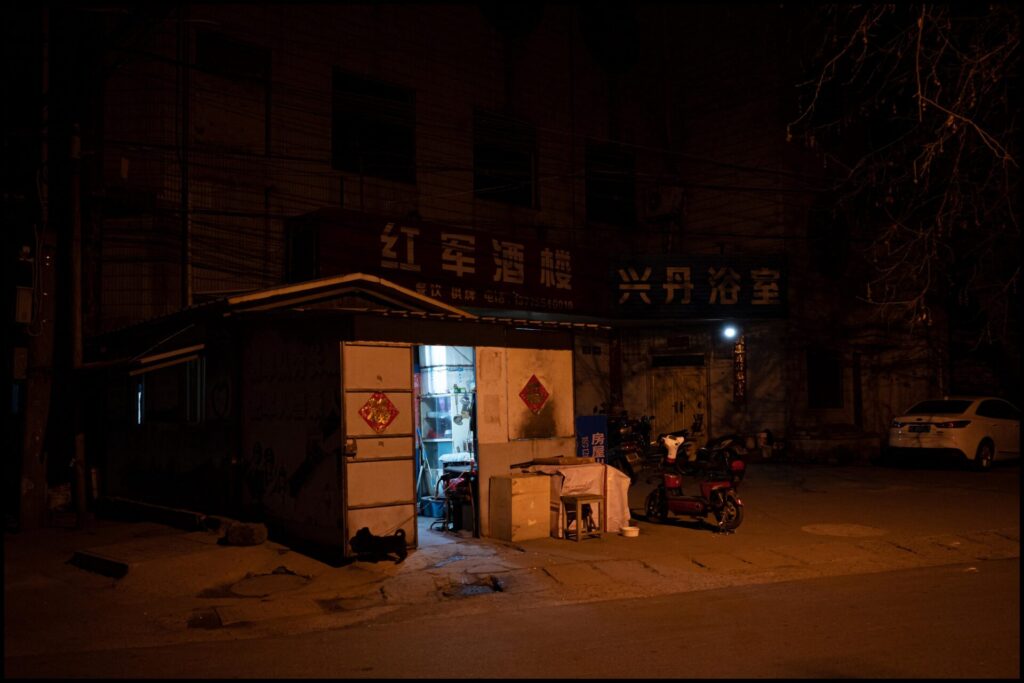 I went out for a walk around 1 AM, walked down some really old alleyways, hoping to not run into any people but I guess that is impossible in China. I walked past a lot of small Majiang shops like this, packed with people. I guess people will always find a way to keep their addictions going, even in a lockdown.
16 February
No one is following the lockdowns anymore, so I went and spoke with the security at my housing complex and they agreed that I can go out and do some exercise each day(He knows  I am going to go take photos) but I had to promise to keep my mask on. Easy said than done though. Trying to shoot with a mask on is hell as the viewfinder keeps misting up. My weapon of choice today is my Nikon F100 and the 70-300 Nikon lens. There is film in the camera already and about 4 shots taken(I don't remember what I shot) and I want to go shoot some of the small Chinese farming communities. They should be empty right now because it is spring festival but I don't want to get too close up to them with the virus threat hanging in the air right now. Far too many Chinese people believe that it is foreigners spreading the virus around in China, so the last thing that I want is for some farmer to call the police on me.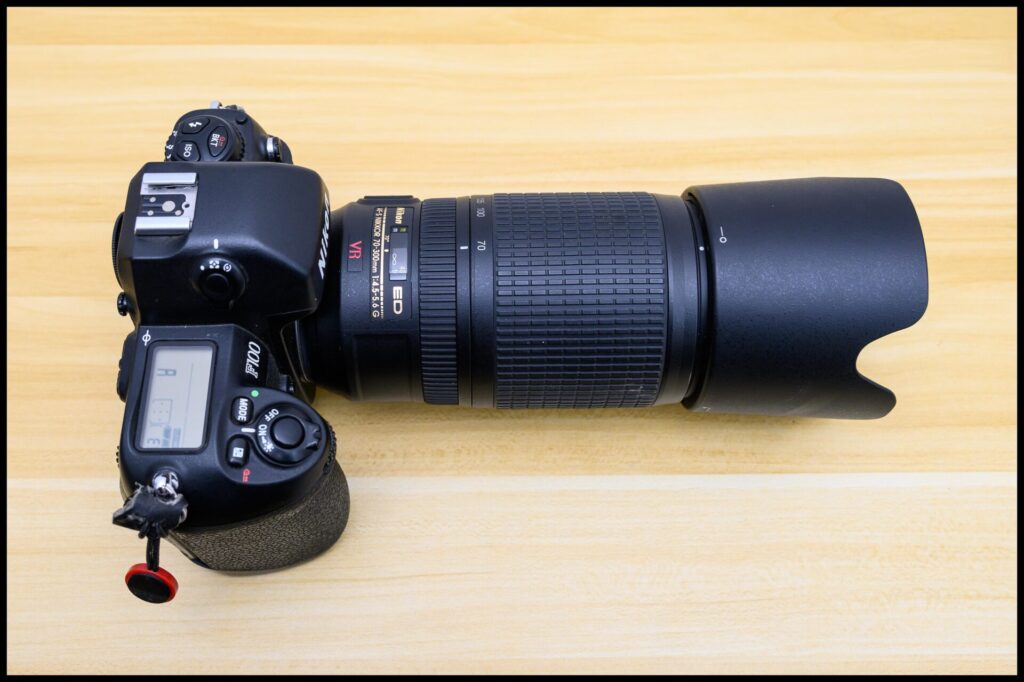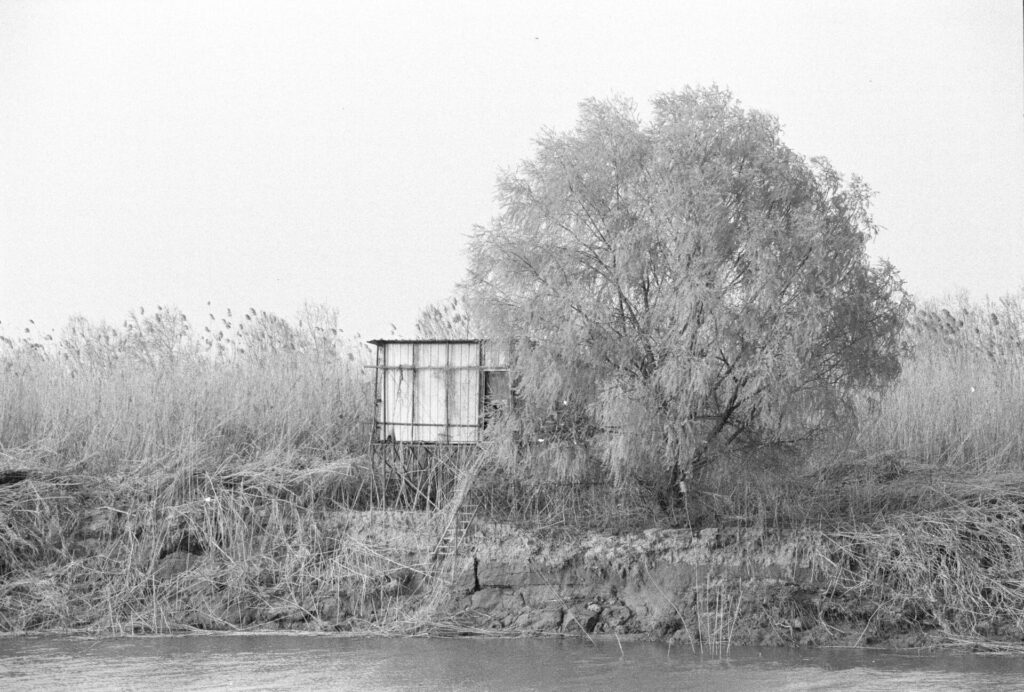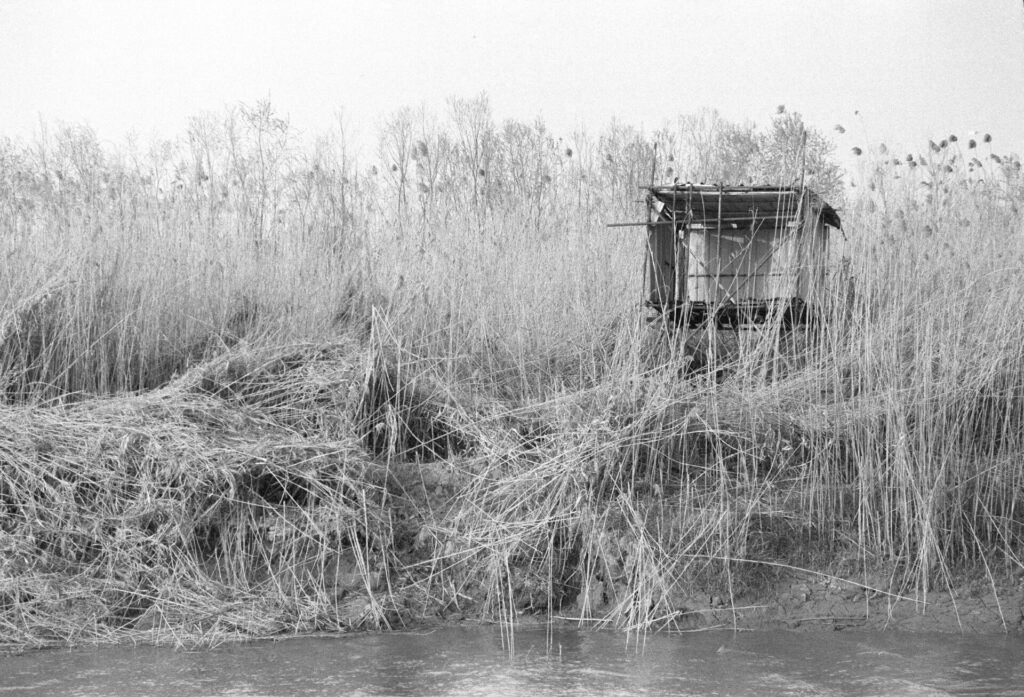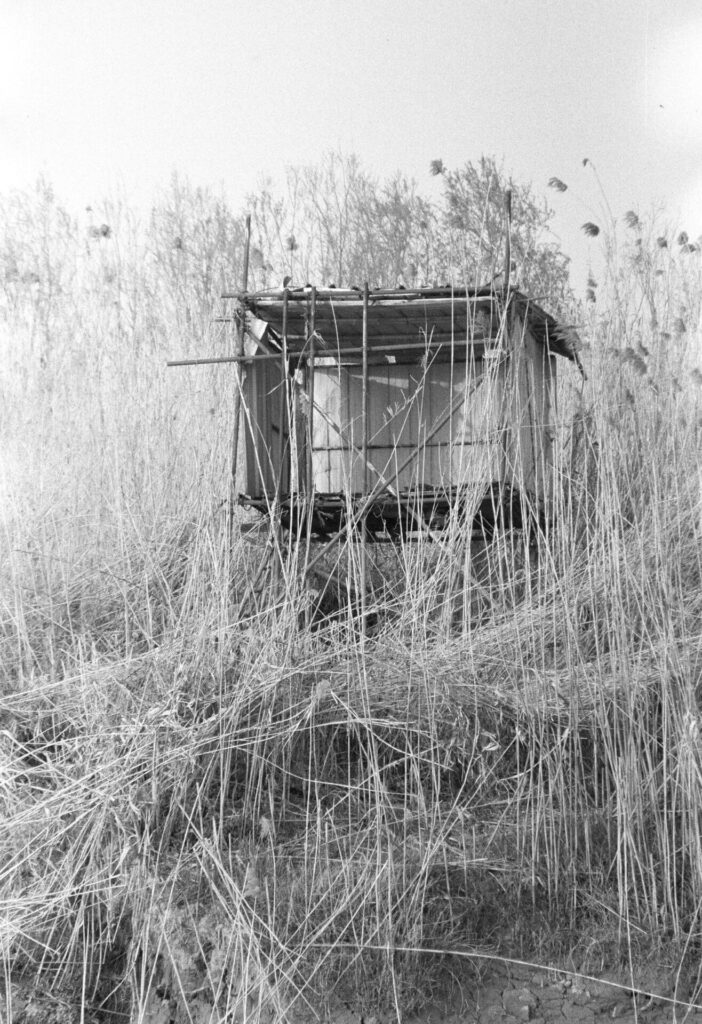 Unfortunately, the biggest issue with shooting 35mm film for me is, finished off the roll of film. I only shot 8 photos today and none of them were of the farmers I was hoping to get. All the small farm holdings were crowded with people. So much for a lockdown. I can understand why my housing complex gave up on the idea of locking us down. This new lockdown is very different from the strict lockdowns we went into last year.
On a side note, the film that was loaded into the camera and shot already turned out to some shoots from work in 2020.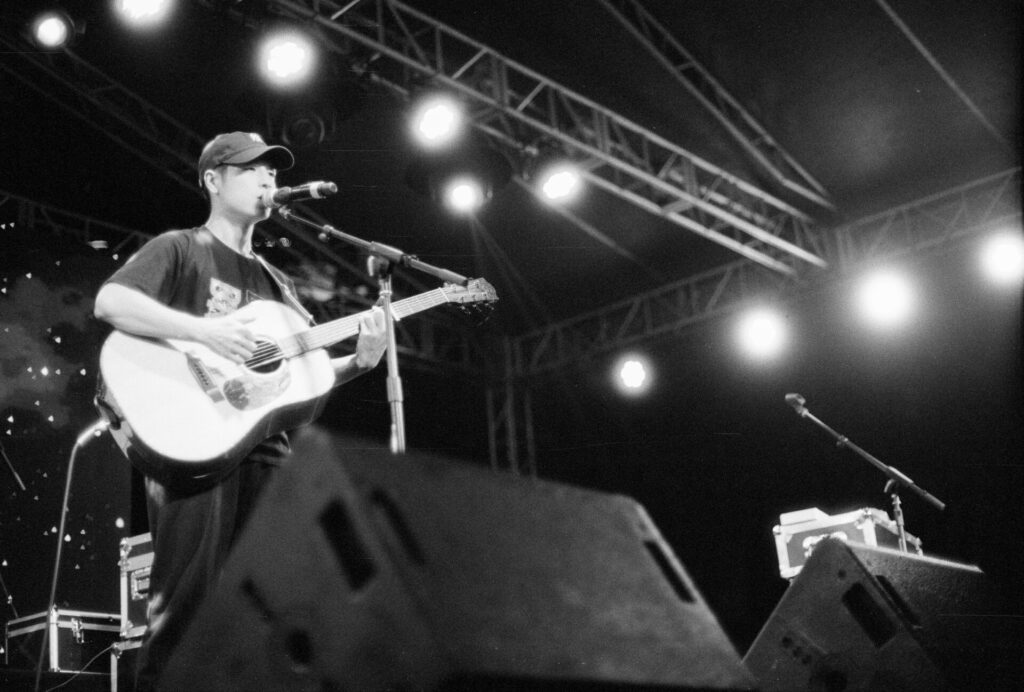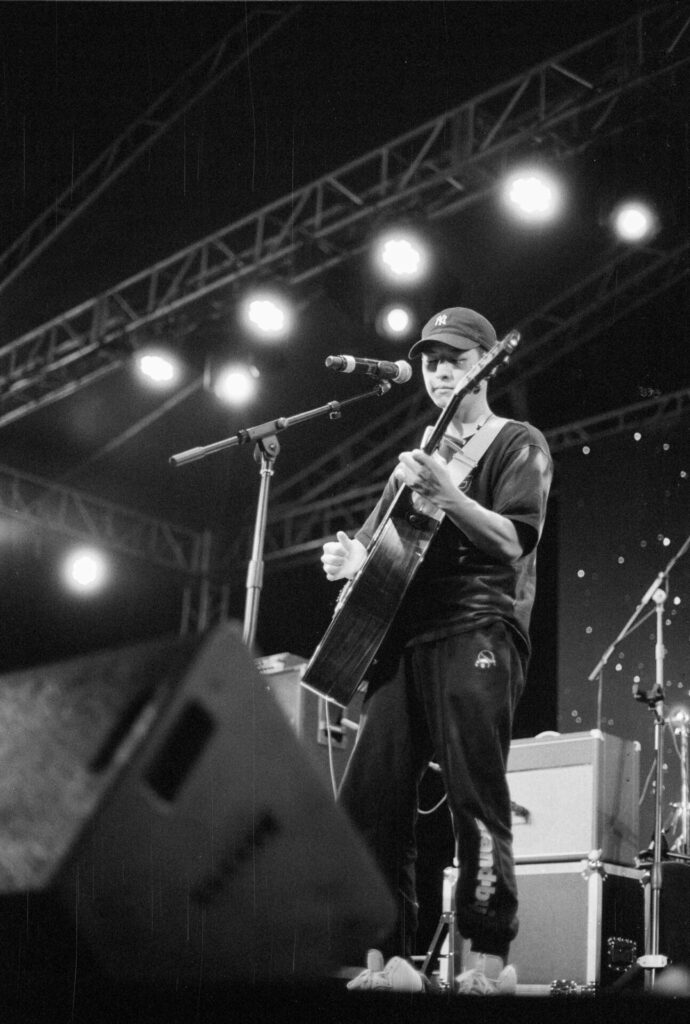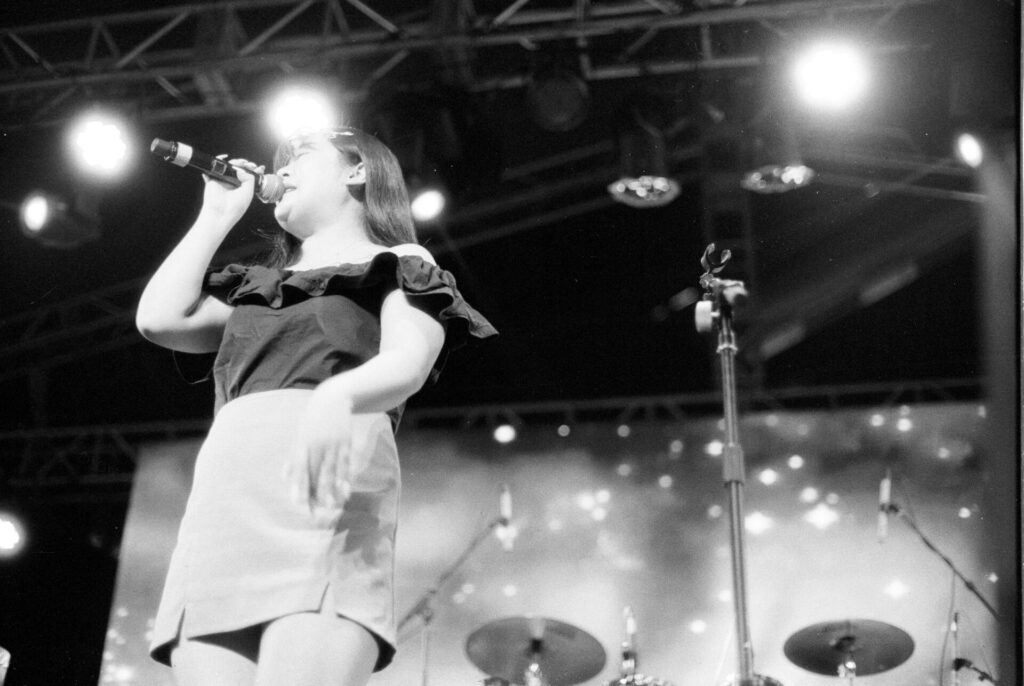 I have been trying to shoot some film shots are work when I can but it is not easy as I usually shoot with two digital cameras so taking a third camera into the pit is not very easy or comfortable.
17 February
I went down to the closest temple to my house today, Jiaoshan temple. The temple is still closed for Chinese New year but getting some fresh air is always good.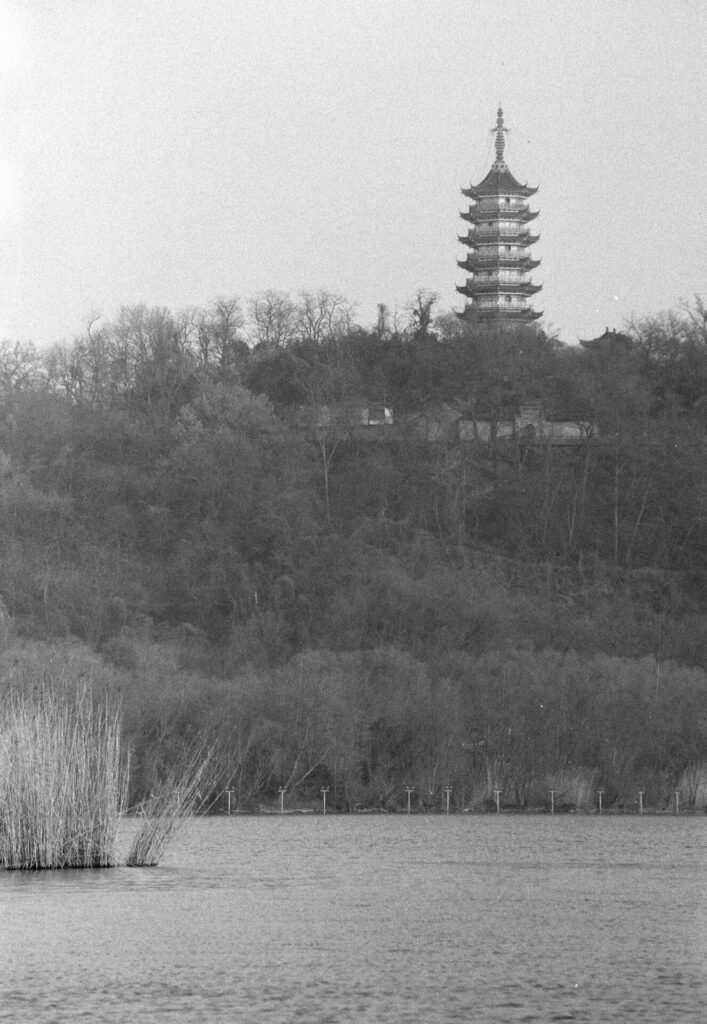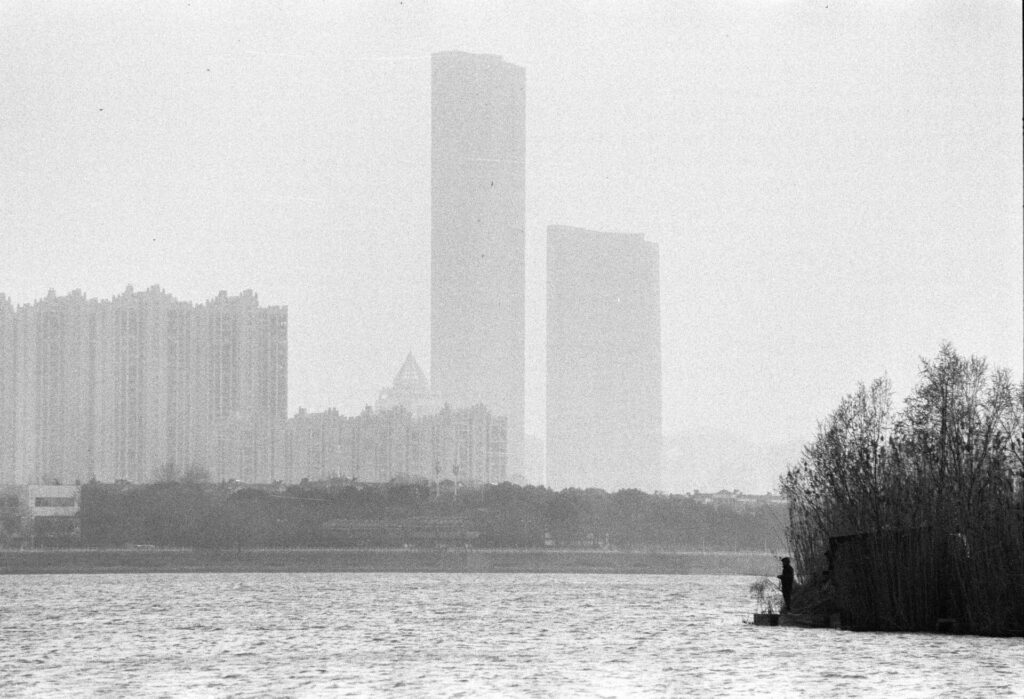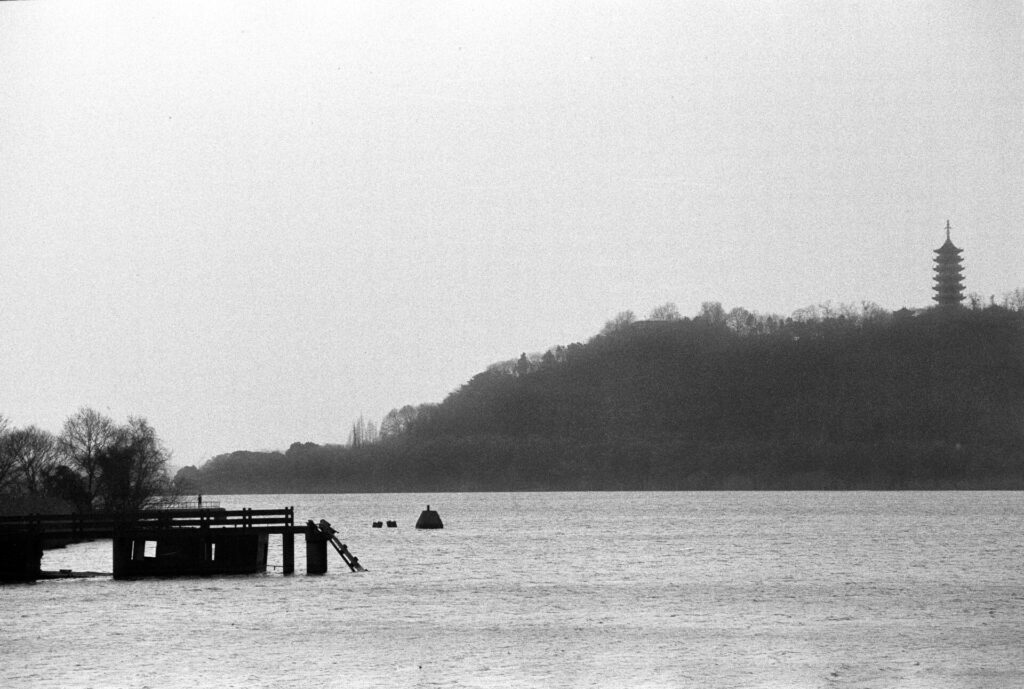 I only clicked off a few more shots with the Nikon F100, it really feels like climbing a mountain with this roll of film. I think medium format has really spoilt me now.
18 February
I will go for my second vaccine shot tomorrow so I went for my last walk outside today, I was really hoping the finish the roll of film today but I really didn't find a lot of things to shoot.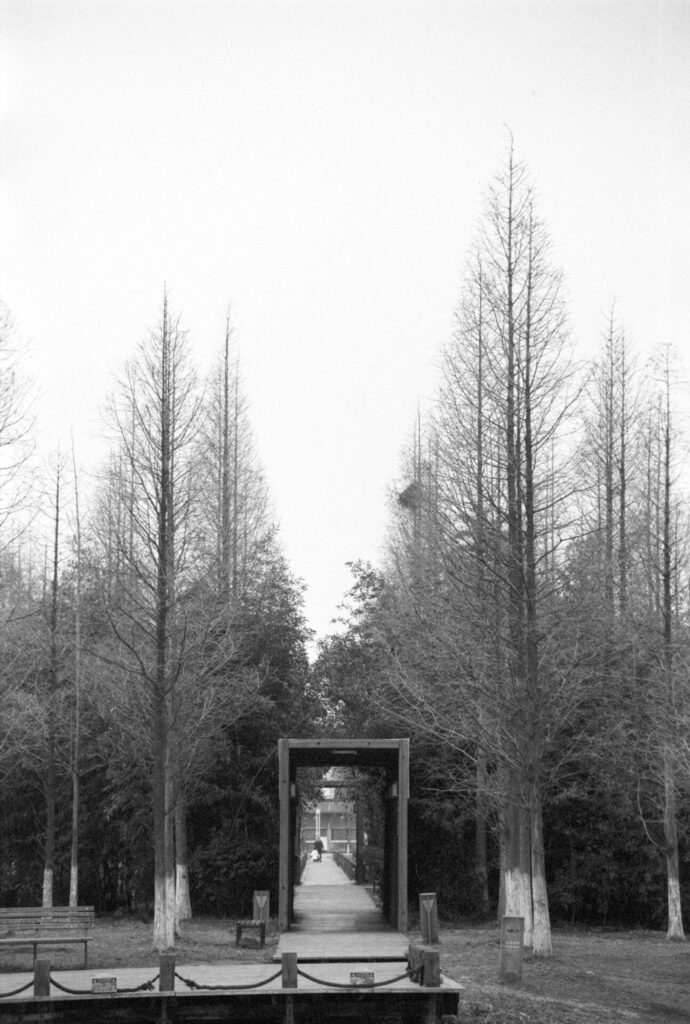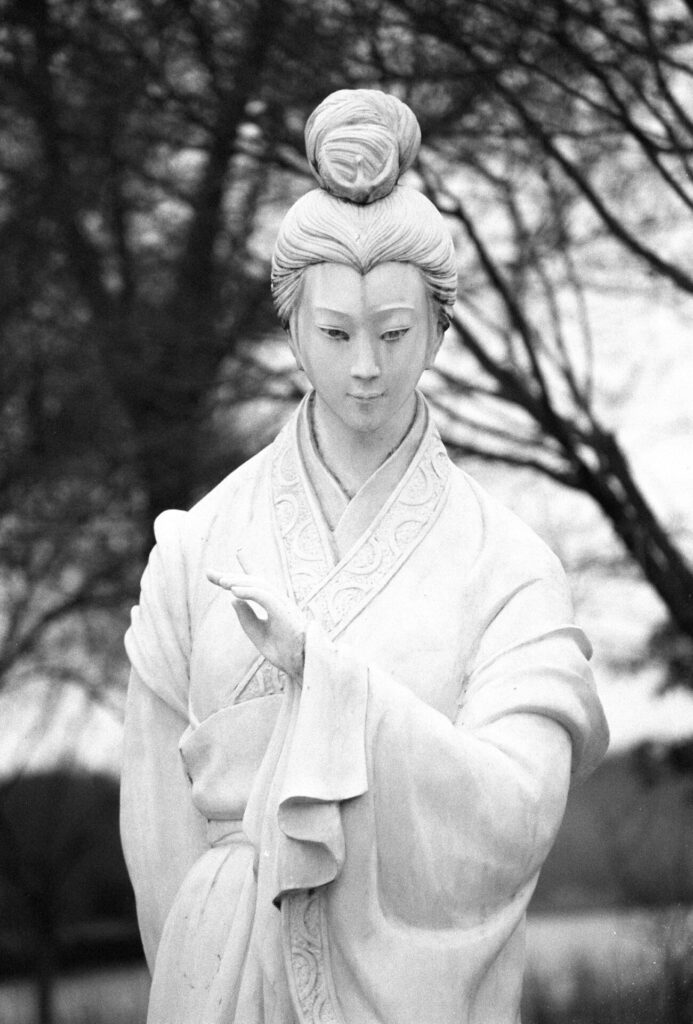 19 February
Went for my second vaccination shot today and got my vaccination certificate which I think is absolutely useless and no international country will accept it. The only good thing about getting the second and final shoot for the Covid vaccine is that the vaccine has finally be approved by the authorities in China so I am no longer a human guinea pig.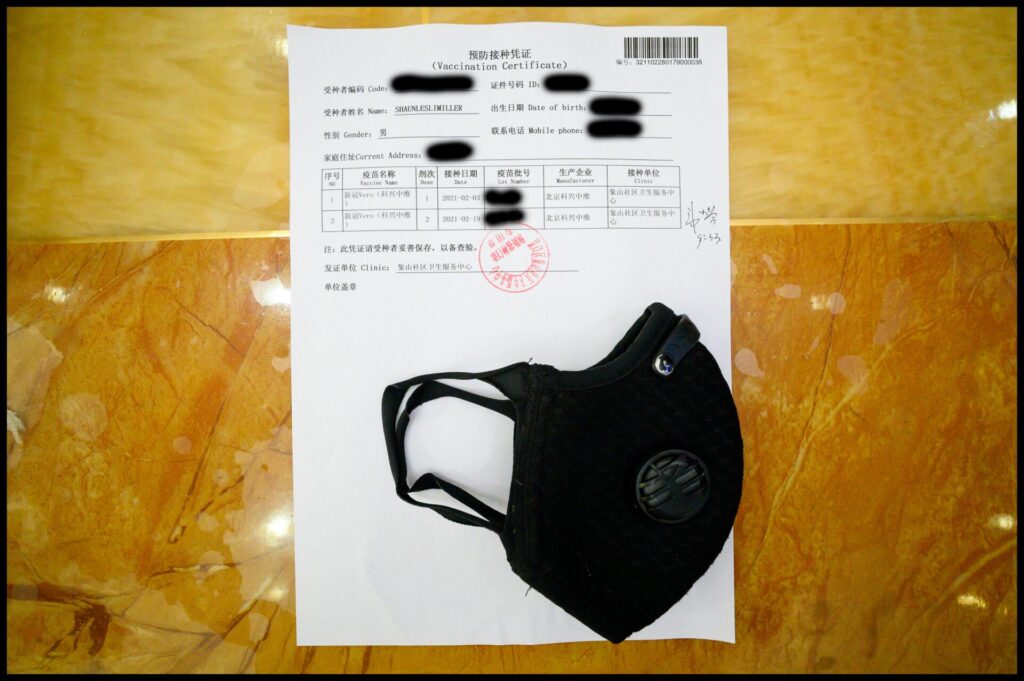 Following doctors' orders, no outside trips today and to be honest, I started to feel slightly ill this afternoon so staying inside will be a wise decision. Most of the day was spent tidying up my work office and paging through a photobook. I have really enjoyed going through all these photobooks this month.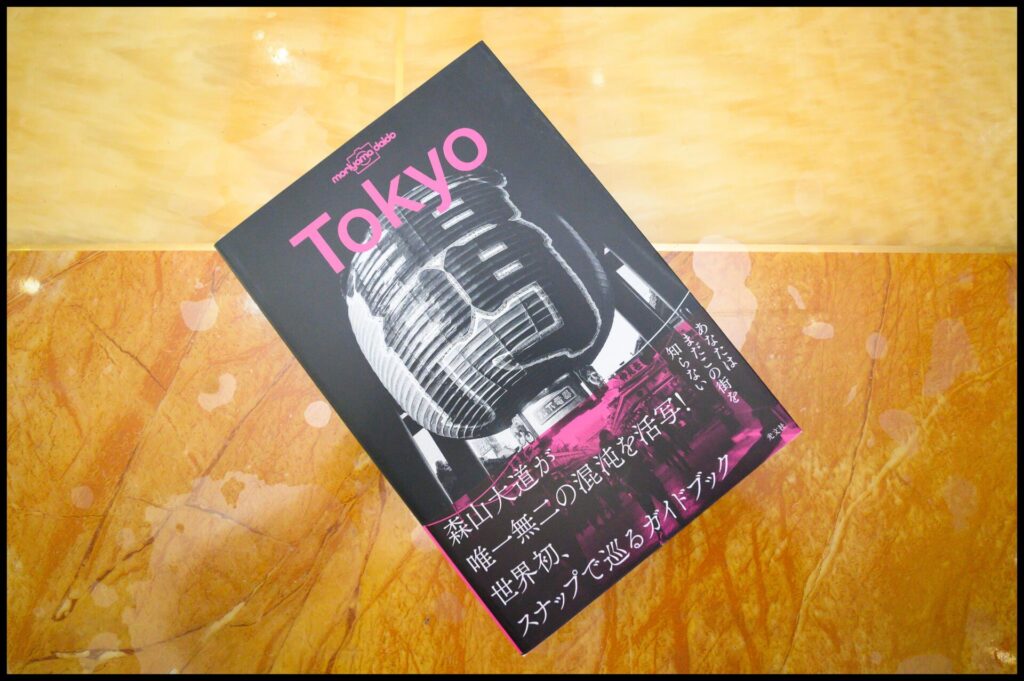 I spent some time paging through this book today as it is small and easy to go through while sitting in bed. Daido Moriyamado's work is something of an enigma to me. I have bought 4 or 5 books with his work in them and I just can't see why everyone likes his work. I will freely state that I am not the biggest street photography fan so that probably contributes to it, but I am continuously perplexed by people who love his work. In each book that I own, there are some good shots, but when I look at the work as a whole, they kind of feel like this blog. Just snapshots of his daily life. Nothing substantial. Will I buy more of his books? Probably.  I hate not being able to see what other people find so interesting in his work, so this almost feels like a puzzle to me. I hate not knowing the answer.
20 February
The vaccination really kicked in this morning when I woke up, I had a fever again and felt terrible. The weather is absolutely lovely outside and I would love to go do some shooting, but I would fail all the temperature checks if I leave my apartment. I spent the day looking through another photo book and doing some admin on the website. The amount of IP addresses that I need to ban each week for trying to hack in is insane.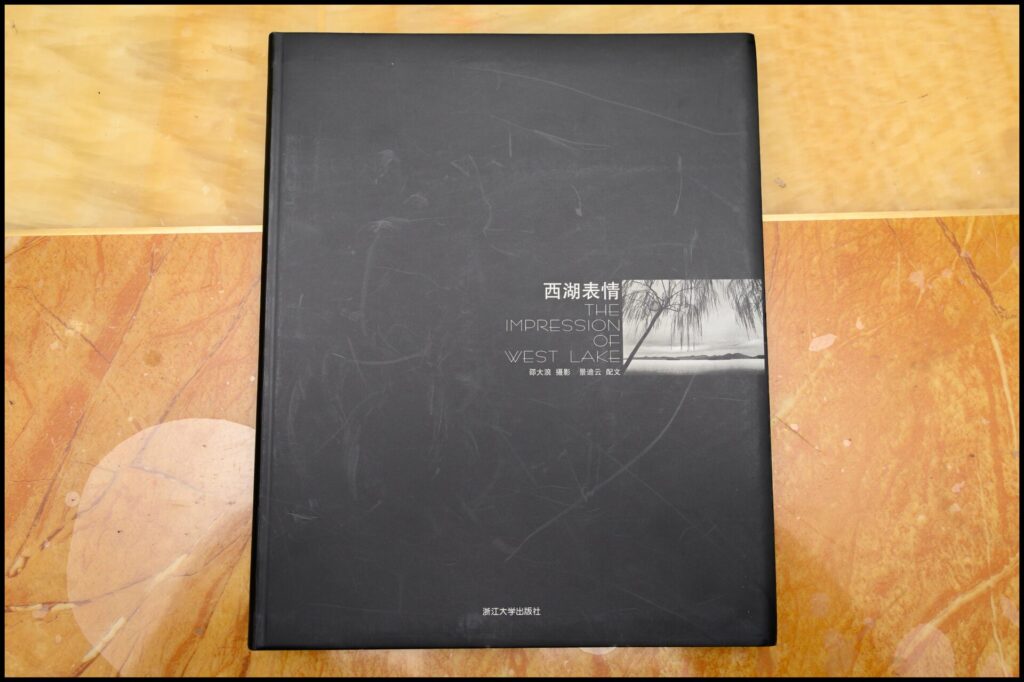 This is a really nice collection of photos by Chinese photographer  Da Lang Shao who spent many years shooting West Lake in Hangzhou. Most of the earlier work started off with 35mm black and white film and transitioned into medium format towards the end of the book. It is very interesting to look at a photo project like this which took over a decade to finish. Basically, his photographic life work. There are so really nice shots in this book and it has a very tranquil feeling to it.
I watched one of my favorite photographer movies this evening.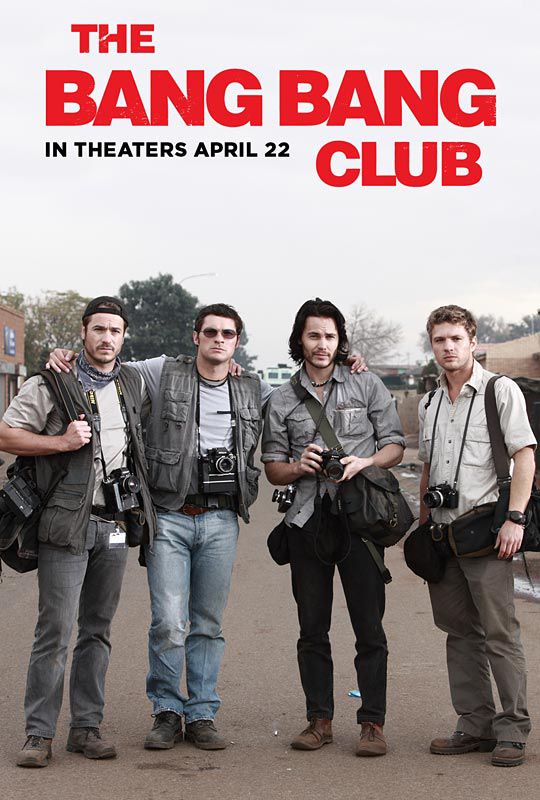 If you have never seen the movie "The Bang Bang Club", give it a go. It gives you a good introduction to what it is like being a press photographer, shooting in what was almost war-like conditions. The actors handle the cameras well and it is pretty realistic. Personally, I think that if you shoot film, then you have to watch this movie. The actors clearly put a lot of effort into making sure that got the photographer's methods of shooting and working the scene down perfectly.
21 February
Still feel terrible today so no outside trips again which is really terrible and it looks lovely outside, Blue skies with high clouds means that tonight's sunset should be really good. I guess I will have to watch the sunset from my apartment window as I am still running a temperature and I found out from the hospital today that I would probably fail a covid test right now as the vaccination shot that I got will be creating the antibodies that the tests look for. So if I do fail any temperature tests and get taken away for a covid-19 test, I will be in big trouble. So it is photobook time again. Today's book of choice is one of my biggest books that I own.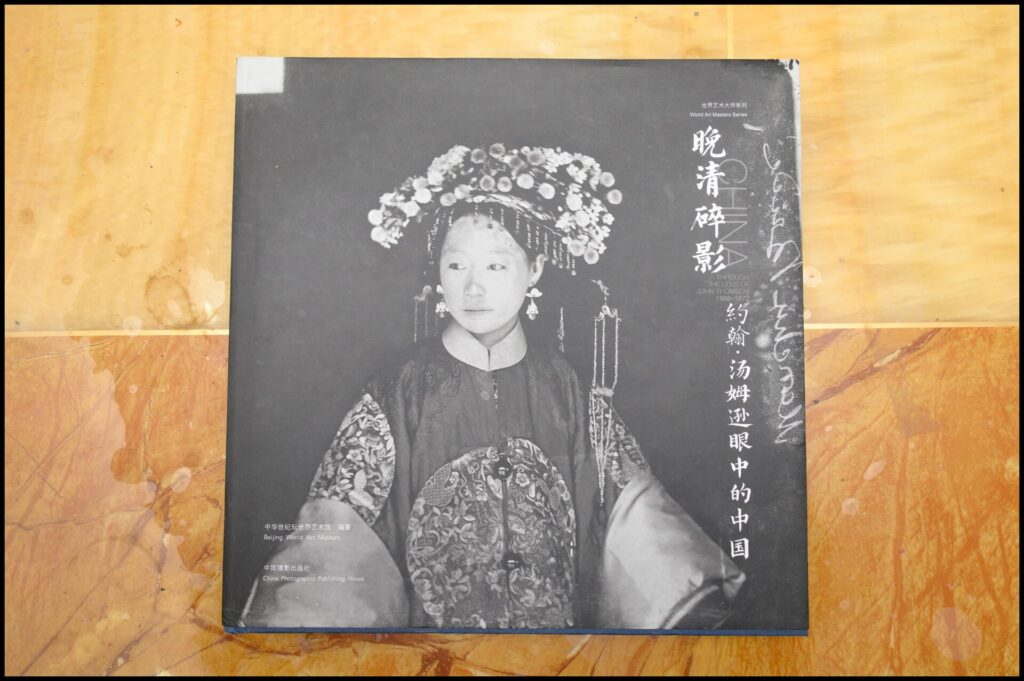 This is a beast of a book and doesn't fit onto any of my bookshelves. Most of the images are all black and white large format shots from the early 1800s in Mainland China by photographer John Thomson. Some amazing work and it is a part of Chinese culture that is lost forever. If you ever visit China in the future, you will never find scenes like these capture in this beast of a book. An absolute gem of a book if you are into traditional Chinese culture.
22 February
Murphies law sucks. My temperature is down and I am feeling better from my vaccination shot but the nice weather has past and it is wet and overcast again. I need to get outside and finish the roll of film in my Nikon F100 but I guess that won't happen today. Something interesting also arrived today. I did not expect any deliveries for the rest of the month but it seems like "China Post" is still working. I ordered this a few weeks ago and then kinda forgot about it until it arrived.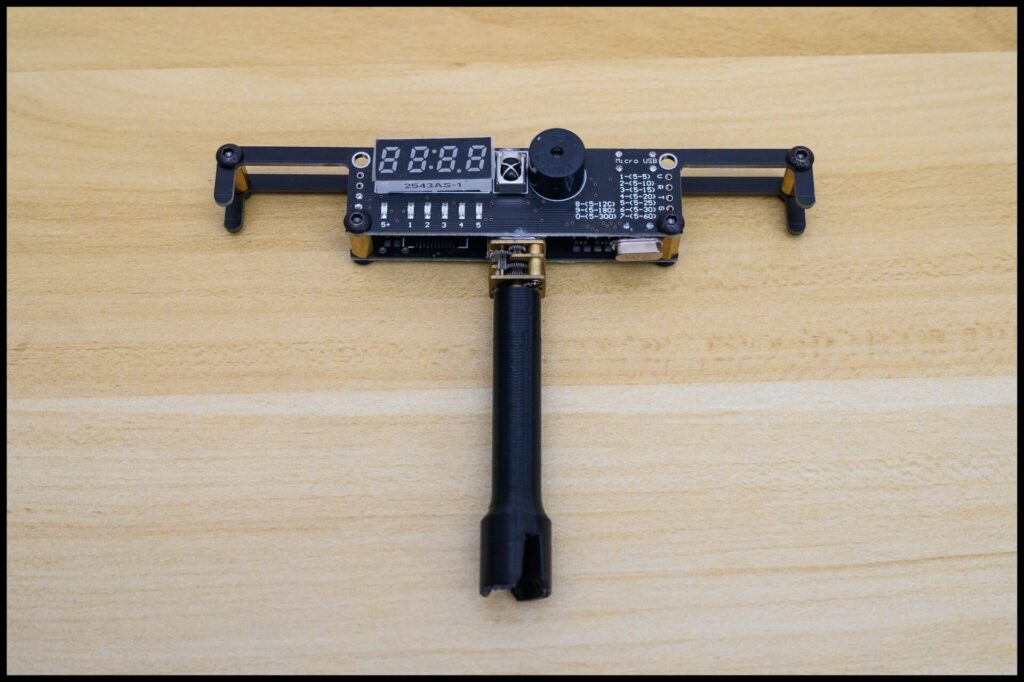 This is a Film development machine, how it works is you load your film in the development tank as usual and then instead of manually agitating the film during the development time, you insert the machine in the development tank and it will continuously spin the film reel inside the tank for a set period of time. Really simple in design and anyone who does some DIY tinkering with Raspberry Pi or Arduino boards should be able to build something like this very quickly.
Video of the machine working with the fompan200 roll of film that took me almost all month to shoot. I will do a complete review of the machine sometime in the future. So far it works well but it is very noisy though. The motors give off an extremely high pitch when spring the film spools in the film development tank.
23 February
Another day of rain, so not much done today. More time with my photobooks and playing some games on my PS4.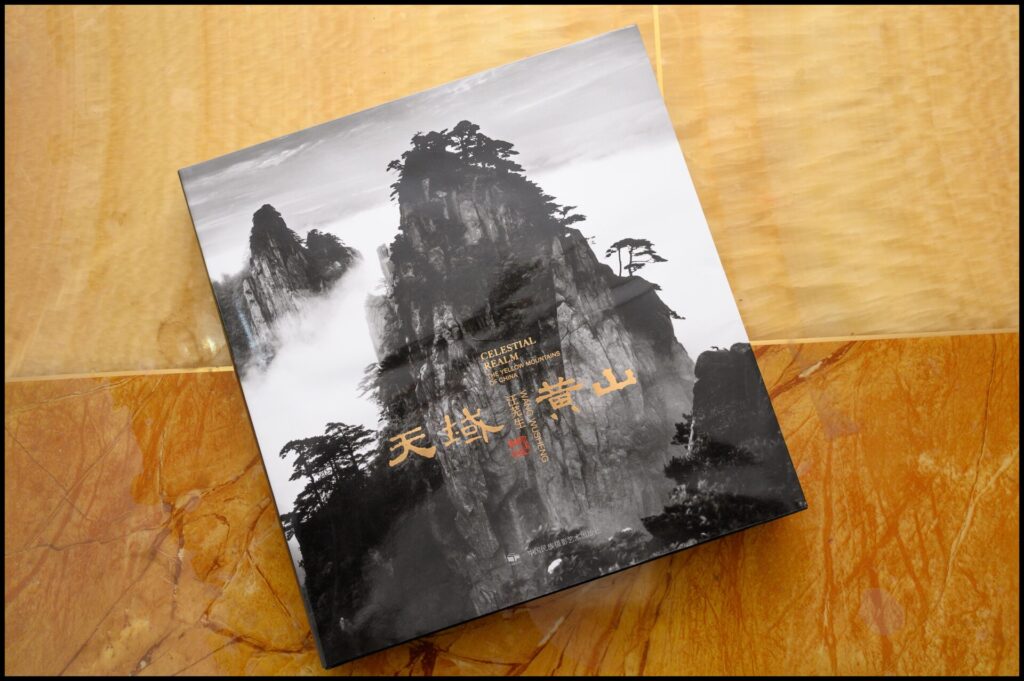 This is another massive photo book by a Chinese photographer named Wang Wu Sheng. He spent years shooting images in Huangshan mountain(Yellow mountain). I found this book when searching for a copy of Michael Kenna's book Huangshan. Unfortunately, the prices for Michael Kenna's book are insanely high.  I will never pay so much money for a photo book but it did lead me to this book. The images in this book are fantastic, capturing the terrain and unique imagery that you will only find on this mountain. If you are even slightly curious about photography produced by Chinese artists, this might be a good book to pick up.
24 February
Finally got out to shoot again, not the best weather to go out shooting as the wind was crazy strong and very cold but I needed to get outside. I only shot around 3 or 4 frames again, but at least I am working on finishing that roll of film. Medium format is so much easier to work with, as 36 or 37 shots feel like it takes forever to finish.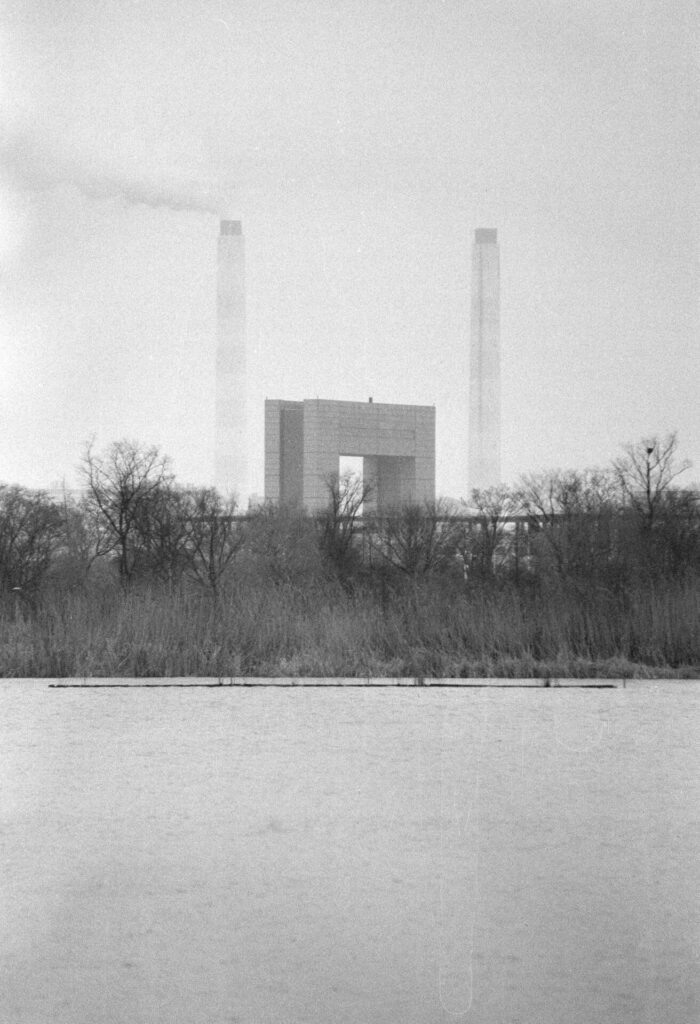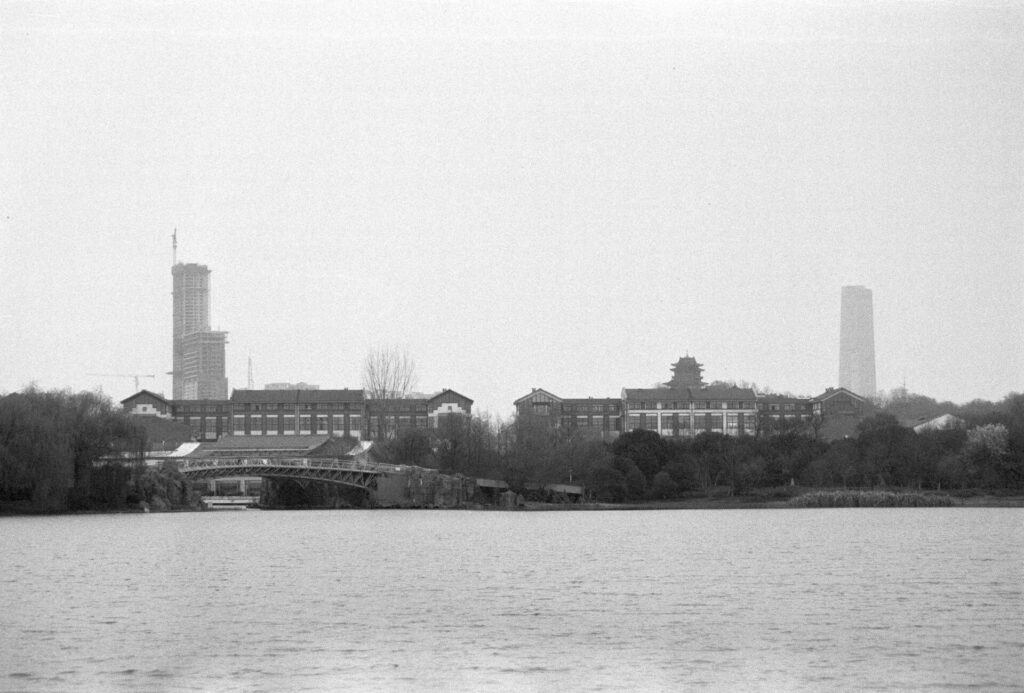 I kind of feeling like I am shooting anything now just to finish the roll of film. I really don't enjoy shooting like this though. But the roll is nearly finished now. Only a few more shots left on the roll.
25 February
Had a few meetings this morning with some bands who hope to come to China. Still not sure that will happen this year as the world is still crazy with the Covid situation but god only knows how badly I need to get back to work. Not just for the money, but for my own sanity. Spending so much time at home is really difficult for me. No shooting today as the rain is back,  and it looks like it is setting in for a few days. The spring rain we get here in Zhenjiang is truly terrible for someone like me. It is this soft cold drizzle that lasts for days at a time. The way the weather looks right now, this might last for a while. I am not surprised as it usually happens in February. It is just one of those boring months so I usually leave China during February and go on holiday. Unfortunately, covid made it impossible this year.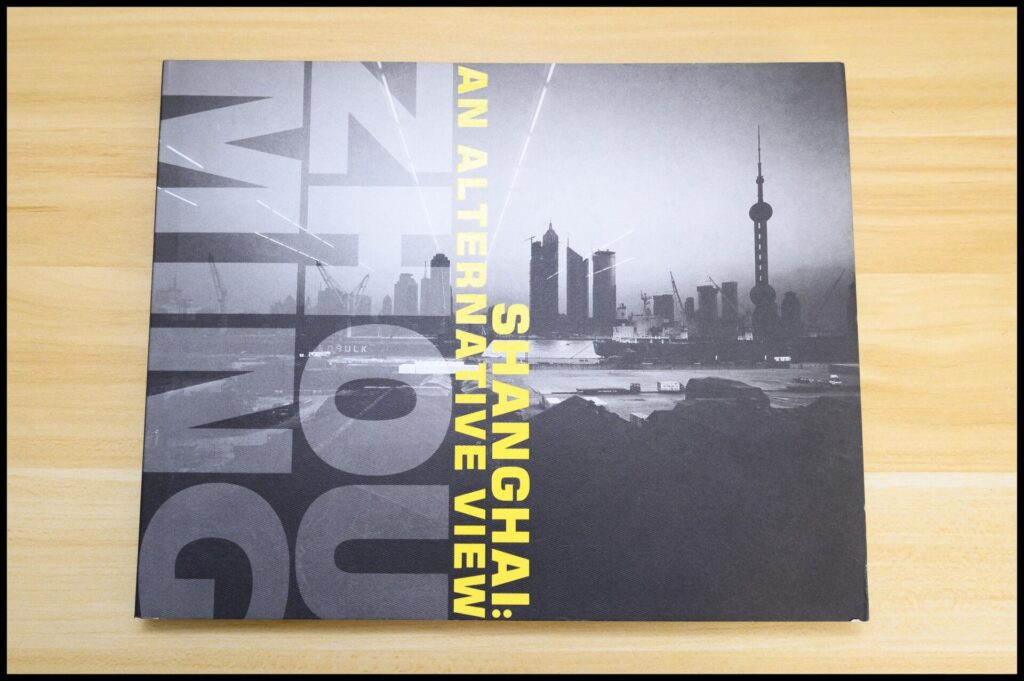 This book by Zhu Ming is an interesting book shoot in medium format, black and white film. He decided to try and shoot Shanghai city when it is quiet and doesn't have a lot of people around. That must have taken a long time to do and he must have been very patient as Shanghai is one of the busiest and most congested cities in the world. There is a Chinese saying 人山人海 which translates to people mountain people sea. What it means is that where ever you go, you just see people. Until you have been to an Asian city like Shanghai or Hong Kong, you have no real understanding of the word "Crowd". The fact that Zhu Ming managed to shoot a book like this shows his incredible perseverance and dedication to the project because there are only a few days in a year where a Chinese city will be empty of people.
26 February
Another wet rainy day so I spent most of my time looking up gear reviews for some new items I am thinking of picking up. Most of it is for video but there is a new lens for NISI that looks very interesting to me. I might pick it up and play with it for a while as it is not that expensive. Today's photobook of choice is one of the best Chinese photobooks that I have. I got a signed copy of it two years ago and I tend to page through it even two or three months. The book "Shadow City" by Zhu Hao is fantastic in my opinion. All of it is black and white film shots from Shanghai China. The whole book is just pictures, no introduction, no essay, no art professor telling you why he thinks the photos are good. Just pure photos from front to back. The one thing that I hate about so many of the photobooks that I buy are those damn essays written by a person who I don't care about and I have no interest in listening to. I think Michael Kenna's books are very bad at this. Usually, 20 to 40 pages of bullshit before we get to the reason why we bought the book. I am there for the photos and only the photos. I don't mind if the photographer wants to write something, it is his work, after all, be anything else is just annoying and wastes paper.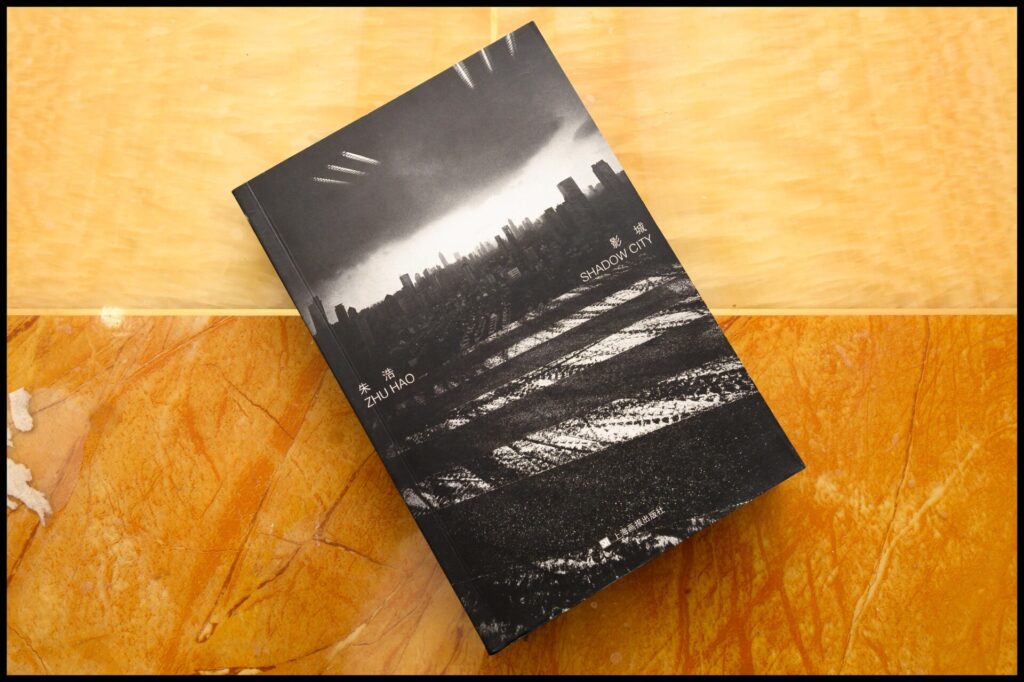 27 February
The horrible spring weather continues today with lots of rain and freezing cold temperatures. So I spent most of my day paging through one of my favorite Sebastiao Salago books.  This is the first book of Sebastiao Salgado that I bought and I bought it mostly because of the image on the cover. I had no idea who the man was at the time but in hindsight, I did hear of his book Genesis before. Many people have spoken about Genesis over the years but I never look at that book until recently. I personally think that Kuwait is a much better book.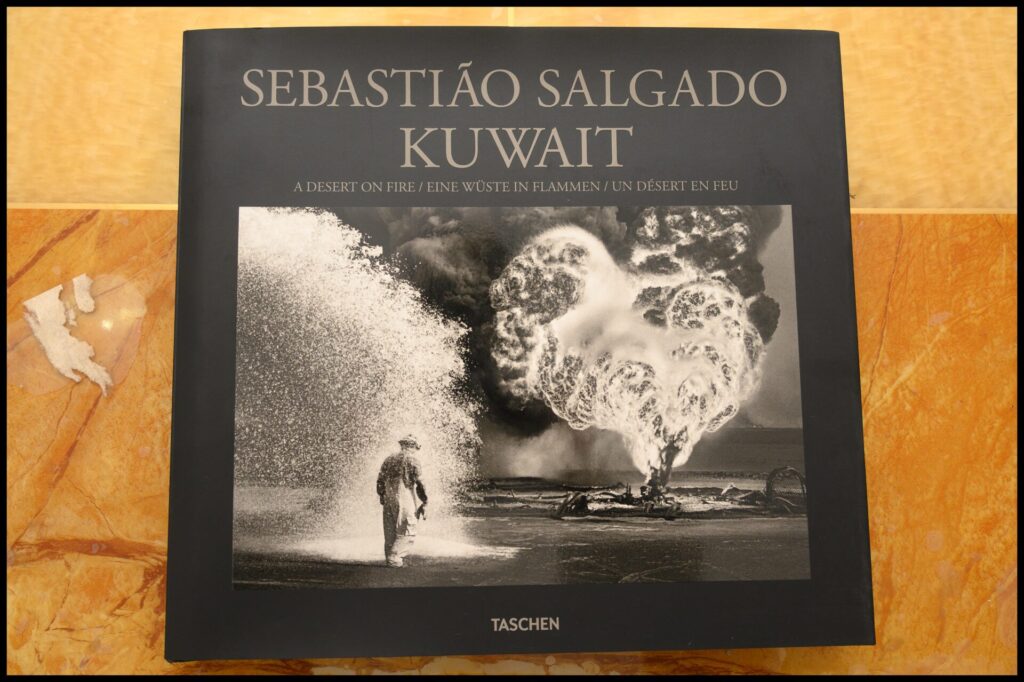 This evening I was watching some Youtube videos and I ran across a Youtuber who said that the saying "Gear doesn't matter" is bullshit and went on a rant on how gear is very important. I listened to his argument and the gist of it was that the only photographers who say that "Gear doesn't matter" are photographers with thousands of dollars worth of gear. Obviously, I completely disagree. I often say that once I buy a camera, I shoot it until it breaks. But this did get me thinking. Maybe I should buy an old camera and shoot with it for a while and see what I can produce. I still have my old D700 camera but I don't want to lug around such a heavy camera when I go out for my personal shooting so maybe I will look at buying an old Fujifilm Xpro1 or an old Fujifilm XT10. Something that is extremely cheap and shoot with it for a few a while as see what I can create with it. The Youtuber really did trigger me as I have heard this argument from my old assistants many times during the years. I already bought a lot of new equipment early today so I don't want to drop any more cash on gear but I am thinking of doing this so I have something to show my future assistants when they start to complain again. I have a lot of old cameras in mind that I would love to play with and this might just give me an excuse to pick some of those old cameras up. The cameras I am thinking of are the Fujifilm Xpro1, Pentax Q, or the Nikon J series. I need to sleep on the decision for a few days and let my GAS pass before I make a decision. I never buy gear now until I have slept on it for a few days, otherwise, my GAS becomes uncontrollable.
28 February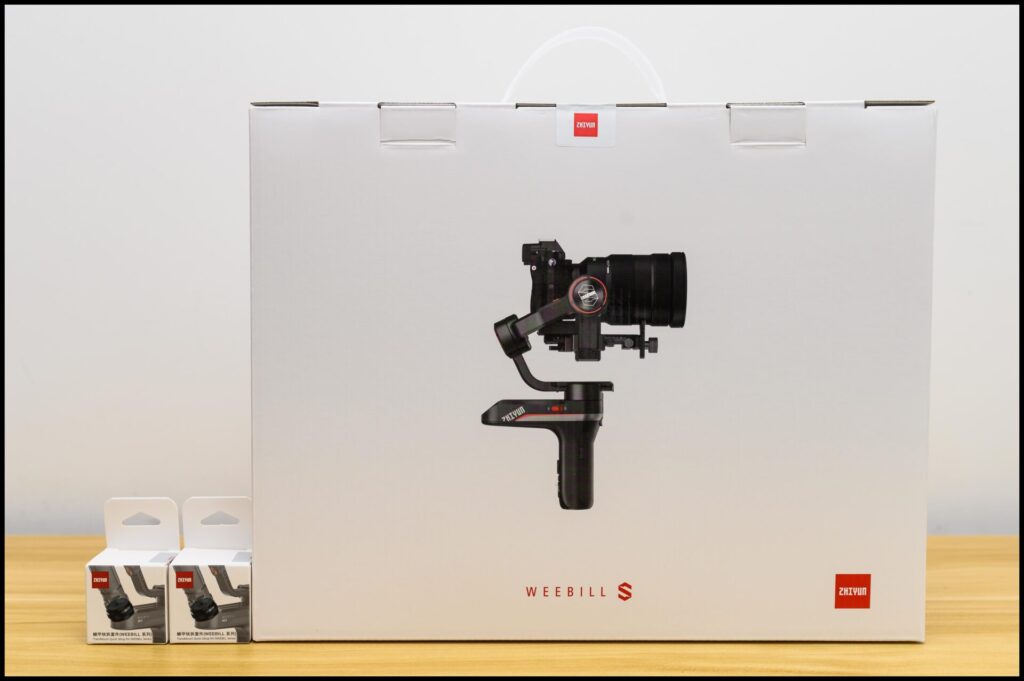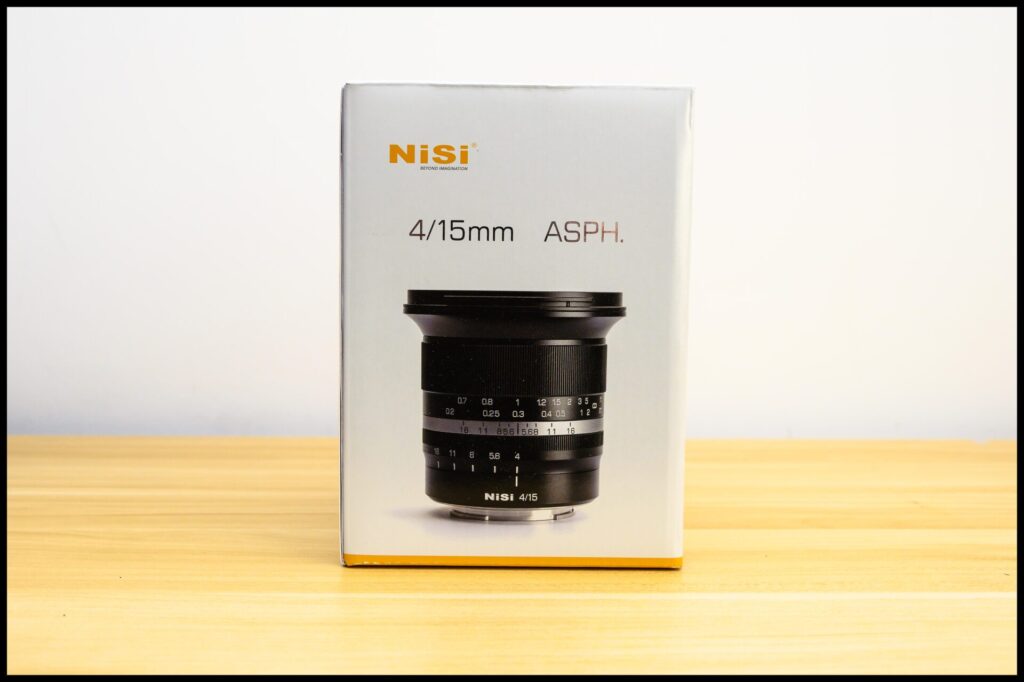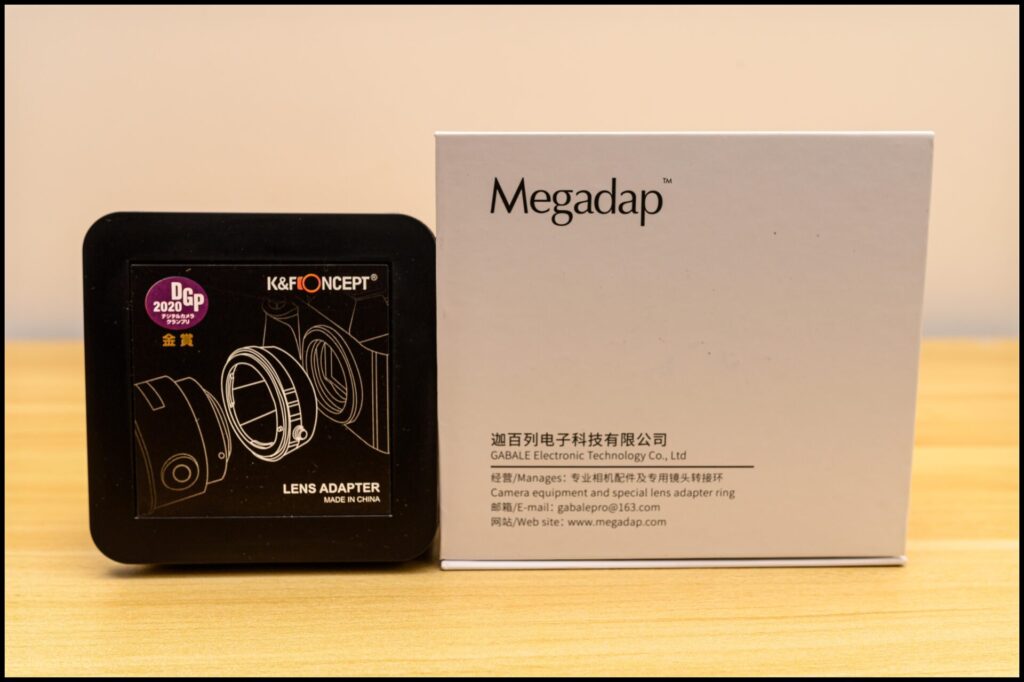 Some new gear that I order yesterday. Thankfully online shopping in China is really quick and all the shipping companies seem to be back at work now.  I will hopefully get to use this new gear really soon. I also made some time to go shoot the last few shots of the film in my Nikon F100 today. The weather was absolutely terrible and freezing but that roll of film was driving me crazy. I think this is the most I have ever struggled to finish a roll of film.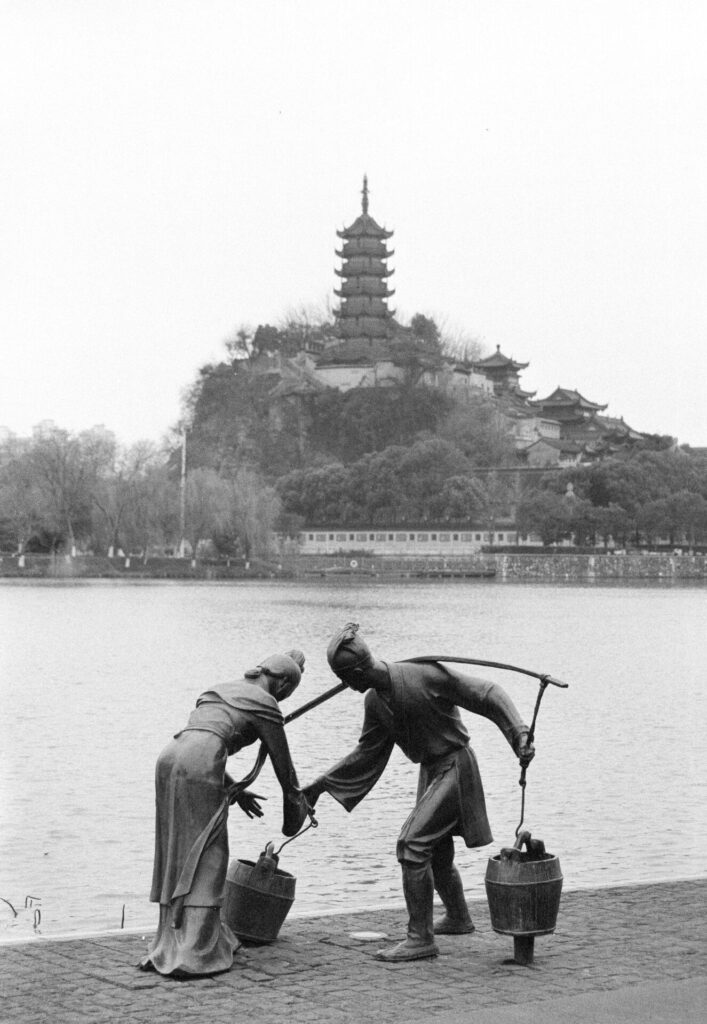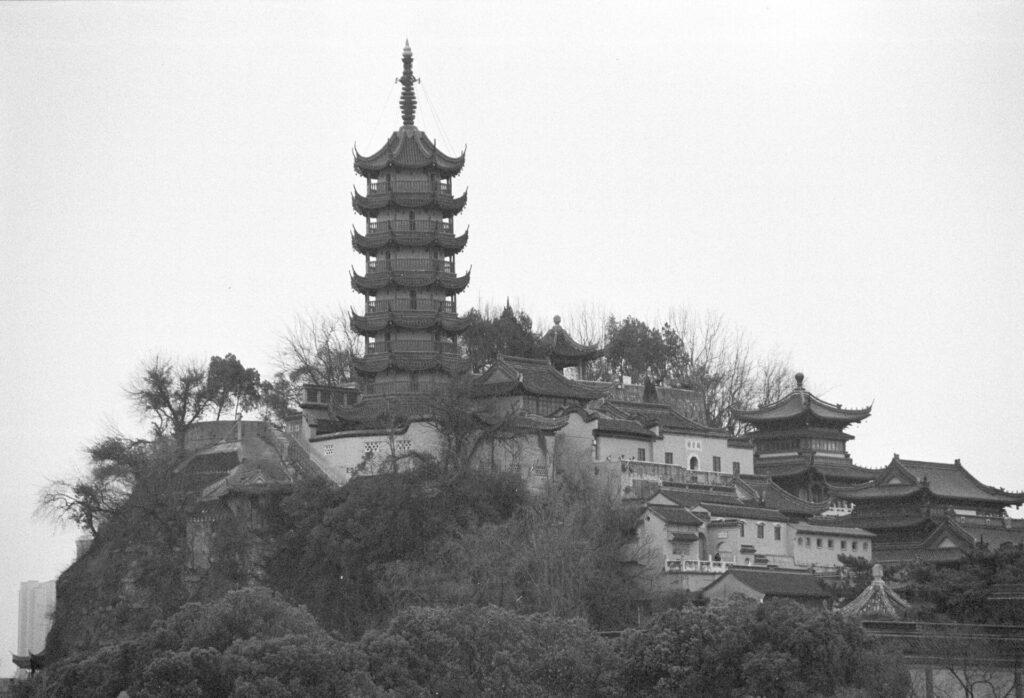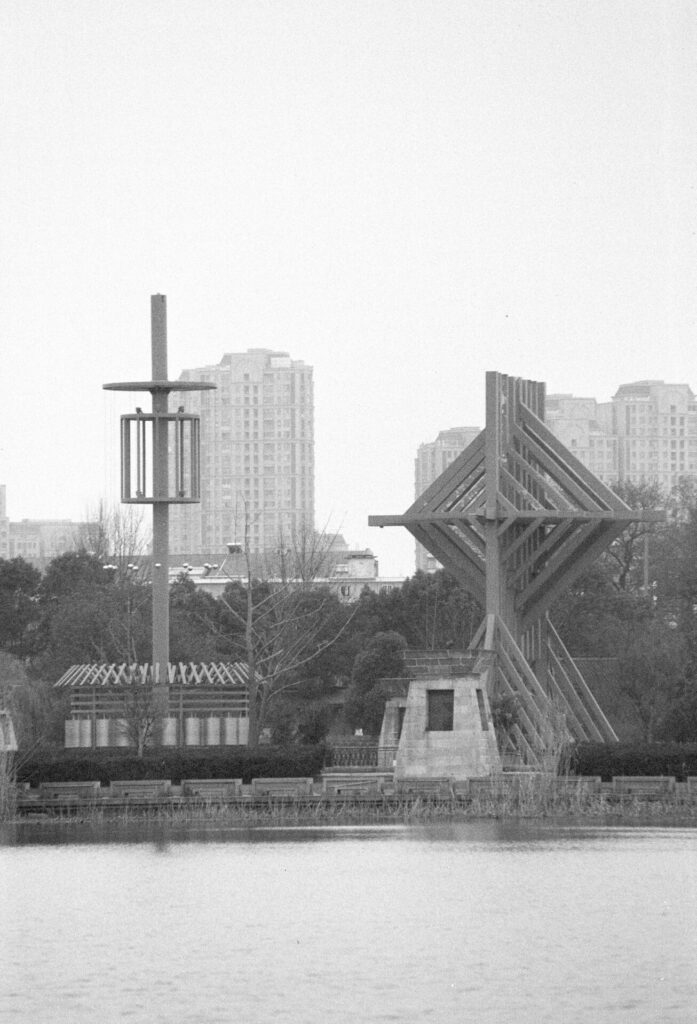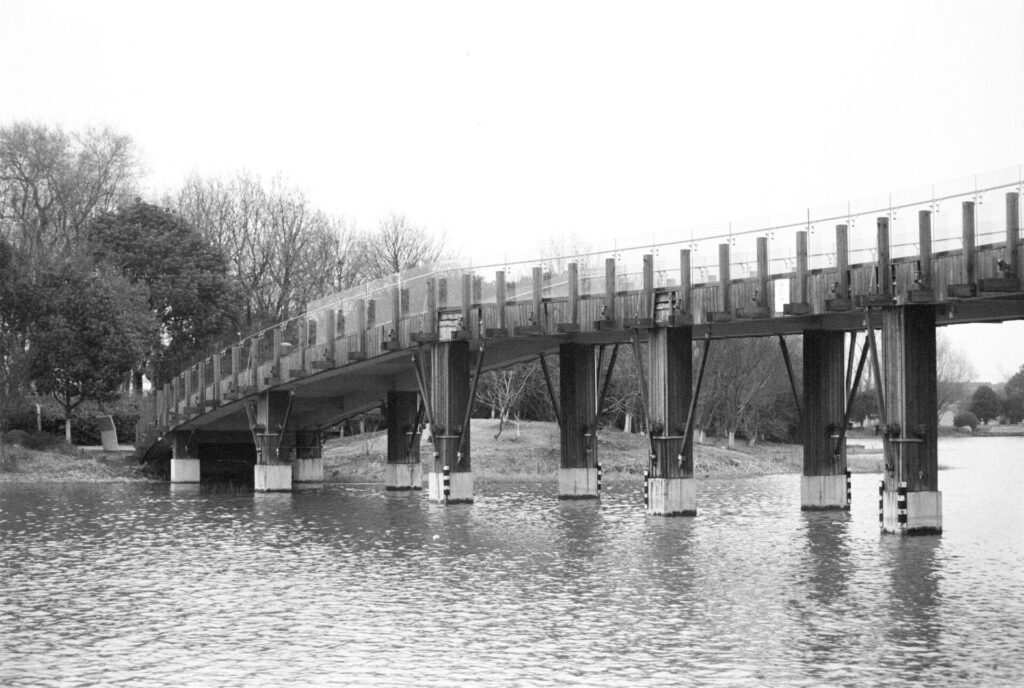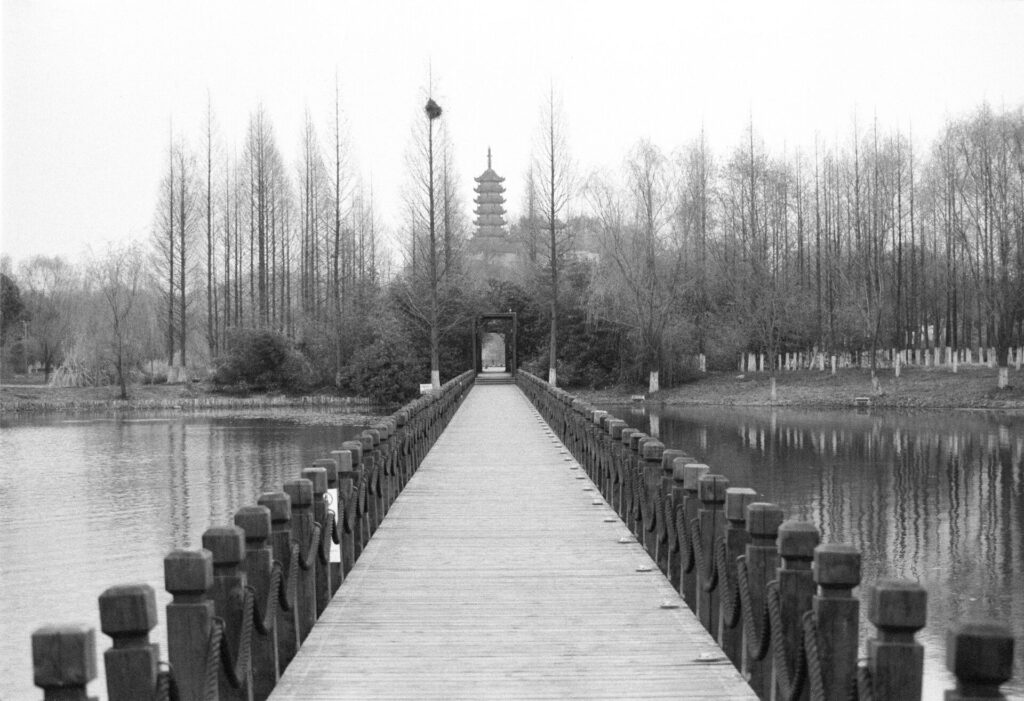 The last few shots were taken at Jinshan lake today and I actually got a little nervous towards the end of the roll as I actually managed to get 39 shots on the roll of Fomapan 200. Once the shutter went past 37, I thought something went horribly wrong and the film didn't load properly and I was shooting nothing but fresh air. Luckily the roll came to an end at 39 and the Nikon started to rewind the film.  I want to get the film developed as soon as possible so I can finish this blog post off. These monthly blog posts have really turned into more of a daily diary for me to vent into but typing out stuff out it each day does actually help clear my head. It is a lot of work and takes a lot of will power to come each evening and type something here and post pictures, but while I am not working, it does give me something to do and the deadline makes sure I am doing some type of work, even if that work brings no cash in. I never started this website to make money, it was simply a place to place my work portfolio and practice my English as I can go weeks without speaking a single word of English in China and I fear losing my ability in my homework language. Next month should be much better photographically-wise. I will try to leave my base city and see I can travel again, and if that test is successful, then I might slowly be able to go back to work. It has been nearly a year since I went to work so I am very hopeful that next month will be the beginning of a turnaround for 2021. If you have read this whole blog post, congratulations, as it is really long and most of it has been about the troubles of my life in China during Covid. Next month should be more photos and fewer words, …… I hope.
Shaun