FUJIFILM INSTAX Square SQ6 Camera Review
The Fujifilm Instax Mini 90 Neo Classic was a classic fun camera that I took with me around the world. It was a great ice-breaker at work, fun at bars and events and an absolute joy to play with. It had its problems but the enjoyment that the camera delivered far outweighed any small niggles that I had with the camera. When Fuji first announced the square format Instax film, it was interesting to me, as I love shooting 6×6 with medium-format but the Fujifilm Instax SQUARE SQ10 hybrid camera sounded like a terrible idea so I ignored it and kept using my old Fujifilm Mini 90 Neo Classic. As soon as I heard about the Fujifilm Instax SQUARE SQ6, I ordered myself a copy as this camera seemed like everything that I could want in an Instax camera. It was a purely analog camera with a square format, with the bonus of being designed to be small and compact, so carrying it in my bag would be easy.
The camera arrived in early December 2019 and I was very excited to test it out. I bought several boxes of the new Square format film with the black borders and started to play with the camera. I had extremely high hopes for this camera.
The Fujifilm Instax SQUARE SQ6  keeps the same retro styling of the Neo 90. It is small for a square format camera, it looks good, especially if you compare it to the insanely ugly Fujifilm Instax SQUARE SQ10 hybrid camera. The whole look and design of the camera feel like an evolution of the Neo 90 and that is one of the best aspects of the camera. It looks great and fits into most camera bags with little problems thanks to its compact design. I can basically find a place for this camera in any of my camera bags.
The camera is made completely out of plastic but it feels solid enough for an Instax camera. Maybe a little better compared to some of the previous Instax cameras from Fuji. The camera has a power switch at the top of the camera and turning it on, extends the lens, making the camera much larger which is a bit disappointing but not the end of the world. I would have preferred it to maintain its compact design but that would have probably increased the cost of the camera. I can live with a slightly larger camera via a lens extending when it is switched on, as long as it produced good images. At least when the camera is powered off, the camera is compact to carry around or store in a bag.
The front of the camera is dominated by the lens, the shutter button, and the large flash to the top left of the camera. There is a tiny viewfinder on the top right of the Instax camera. The shutter button is in a strange position, to be honest, and I often have a difficult time finding it with my finger, very often I need to actually pull the camera away from my face to find the shutter button. This will improve as I use the camera as I don't have the muscle memory for this camera yet. I have shot around 12 boxes of film with the camera so far so I would have expected to have found the shutter button a little easier by now.  The actual shutter button feels about the same on all the Fujifilm Instax cameras, so basically a plastic button that you push to capture an image. I wish they had a second shutter button on the top of the camera as it would make taking photos much easier. Maybe if the power button was the shutter button as well then this would have solved some of the problems with the single shutter button location.
The back of the camera is where all the action and controls are located, and you can insert the film cartridges and batteries here. The camera has fewer controls than my old Fujifilm Instax Mini Neo 90 Classic but I don't mind that. Simplicity in camera design is always a good thing. There are only three buttons to push on the camera, which are a mode button to change the modes, a flash button, and a self-timer button. The camera provides an automatic shooting mode, a portrait mode, a macro mode, a landscape mode, and the ability to lighten or darken the image. On the bottom right-hand side of the camera, you will find the film counter and the battery compartment.
To access the battery is really easy, simply pull down on the catch on the battery compartment and it will slip off, exposing the cr2 batteries that the camera takes. These batteries are not very common anymore and it is a curious design decision that Fuji made to use these batteries. I have many of these batteries at home as many of my film cameras use them, but you will not be able to buy these batteries in any normal stores anymore. The rechargeable battery in the old Fujifilm Instax Mini 90 was a much better idea. If the target audience of this camera was to film nerds like myself, then I can understand this decision but most Fujifilm Instax cameras are no targetted towards the serious shooters, so this decision is really confusing.
Installing new film cartridges is really easy, just like all Fujifilm Instax cameras. Simply pop open the film door, insert the film cartridge by lining up the yellow indicators, and closing the film door.
Unfortunately, the camera does not eject the film protector slide on the cartridge so you have to do it yourself by firing off the shutter button. Surely this would have easy for Fuji to implement and this is one of the many complaints that I have with this camera.
Shooting the camera is really easy, as it is just a glorified point and shoot instant camera with some basic controls. The viewfinder on this camera is tiny and basically useless. Previous Fujifilm Instax cameras viewfinders where small but they were fairly accurate with the composition that you are lining up to shoot. The viewfinder on the Fujifilm INSTAX Square SQ6 has incredible parallax errors for just about everything you are shooting. You simply can't compose a shoot of any kind and expect to get capture things correctly. This included objects that far away in the distance. You can compose the shot, shoot off a frame and you will notice how the framing is completely wrong. Usually, parallax errors only happen with subjects close to the lens but not this time. The viewfinder was a horrible design mistake by Fuji.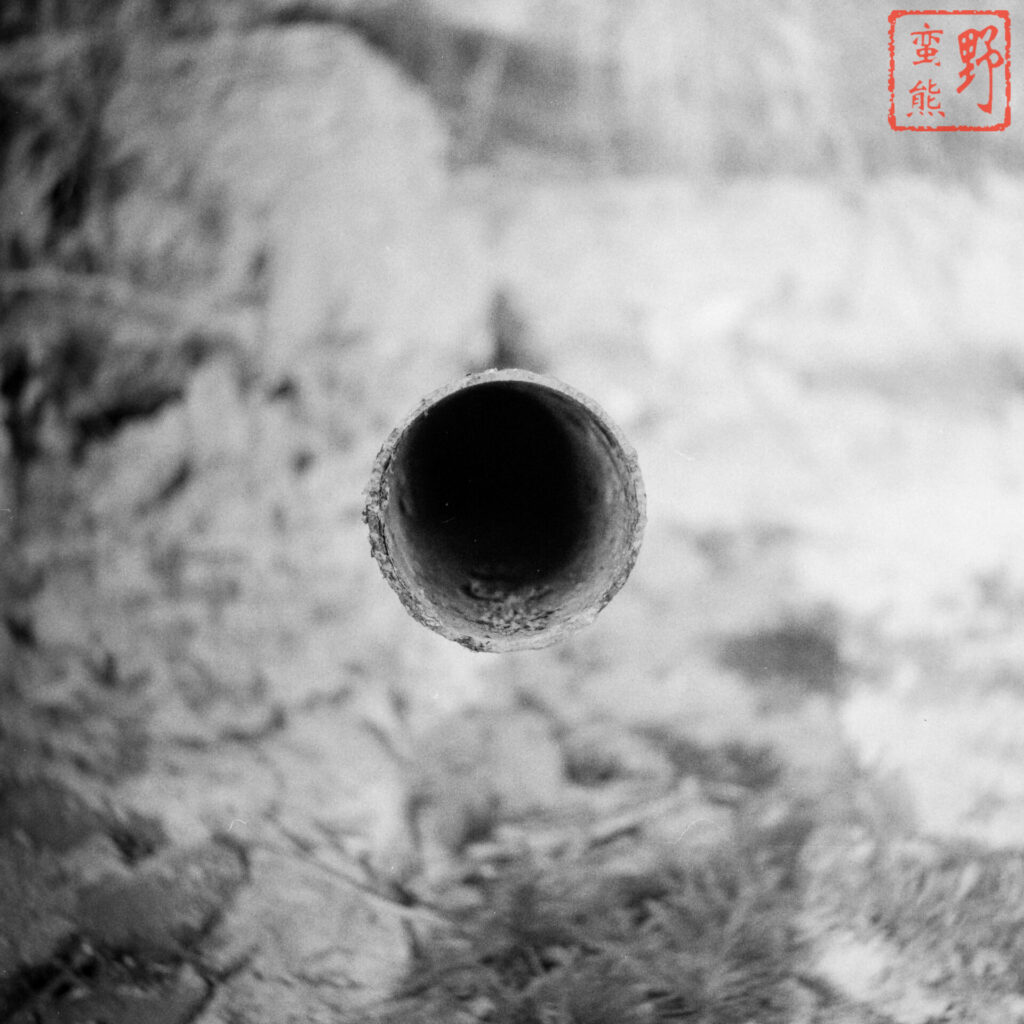 I shot both these shots on the same day, composed each exactly the same way. The Seagull 4A is a tlr so it will have some issues with parallax as well but I managed to get the shot I wanted, but the Fujifilm Instax SQ6 couldn't do it. The Fujifilm Instax SQ6 is a more expensive camera, compared to the Seagull 4A, so you would expect that a modern camera would have a better viewfinder.
My old Fujifilm Instax Mini 90 Neo Classic also had a terrible viewfinder but it was a hell of a lot more accurate than the SQ6. Fuji is capable of creating some beautiful viewfinders, almost all of their digital cameras have great viewfinders, and even there old film cameras have extremely nice accurate viewfinders. Fuji has been creating rangefinder-style cameras for years, so they know how to do it but clearly didn't do it with this camera.
The Fujifilm Instax SQ6 camera is supposed to be very similar to the Fujifilm Instax Mini 90 Neo Classic, giving you lots of control over the way the image is captured. You have the same kind of exposure control, and focusing control but unfortunately, even this gives a lot of problems. The camera has exposure problems. It tends to overexpose most shots and I have found that you need to consistently shoot on the Dark setting to get correct exposures. I search on YouTube and have seen that many people complained about the exact same thing. Instax film can blow out its highlights very quickly and I am used to this but the old Fujifilm Instax Mini 90 Neo Classic generally gave good exposures outside in normal conditions. A bright light was always a little problematic as this is an ISO800 film but I generally could get good shots with the old Instax camera.
The camera can take some nice shots and the photos look much better with the larger square format but it is also much easier to tell if the camera has focused correctly. Unfortunately, the Fujifilm Instax SQ6 really does have a focus problem and it is very inconsistent with focusing. Sometimes it will completely miss focus even on things in the distance. Most cameras don't have a problem with infinity focusing but the SQ6 does.  Basically the camera is point and prey for a shot that has correct exposure and focus. I find that I do tend to get more focus problems with portraits than with landscapes. Unfortunately, I tend to give most portrait shots away as I use them as ice-breakers when I am exploring new places and meeting new people. Instax photos have always been a great ice-breaker when meeting new people, especially in China. I standout a lot as a foreigner in China, so giving someone a photo really does break the ice. Unfortunately for me, I seldom wait for the photo to develop completely before I give it away. I usually shoot and give it to the person immediately so I have no idea how many people have gotten soft-focus photos. But this is a huge deal for me. Cameras need to auto-focus well or give me manual focus options so I can make sure that the shot works out.
I wish the camera was better at the basics of taking photos, and luck wasn't such a huge factor as when you get things right, it can produce some nice looking shots. I really do prefer the larger square form factor but right now I have moved back to shooting the old Fujifilm Instax Mini 90 Neo Classic as at least I can get consistent results.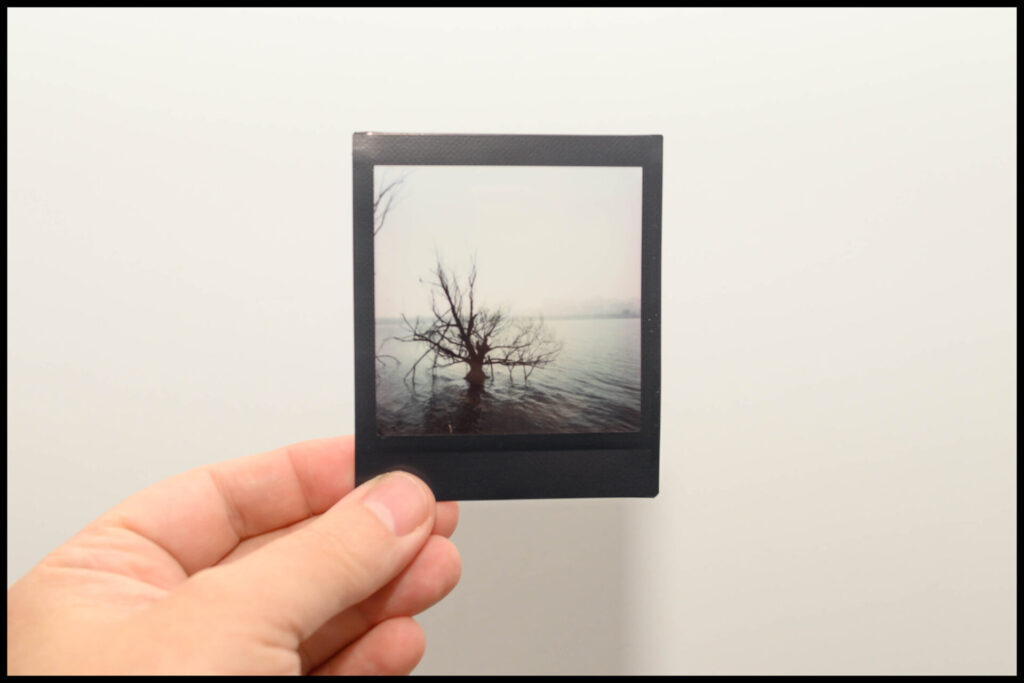 Right now there are only color film packs for the square format, one with whiteboarderss and one with blackboarders. I think the blackboarder version of the film is fantastic looking but I hope Fujifilm will bring out some black and white film in the future.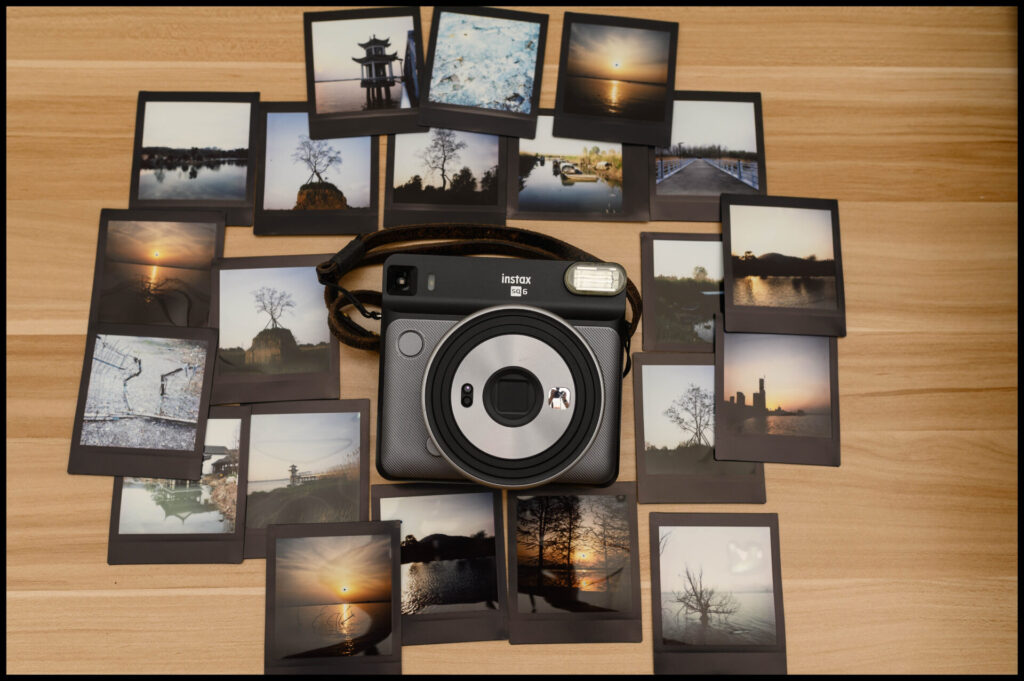 I wish I could say that I think this camera is a good buy but I can't. This is one of the worst cameras that I have ever bought. Getting good photos is completely based on pure luck and it breaks my heart as I would love to be able to use this camera as I did with the old Fujifilm Instax Mini 90 Neo Classic. I want to take it with me to work, or when I go out with my friends. I love shooting analog stuff and it is much more enjoyable seeing the small little prints than looking at shots on my phone or computer. Maybe I got a bad copy of the camera, or perhaps this Instax model just sucks. It is hard to tell but the camera was a complete waste of money for me. When a cheap plastic Holga can take better photos than a new modern analog camera, then you know that something is wrong. Common on Fuji, you can do so much better than this.
Pros
Small and light.
Looks good
Feels good in the hand.
Cons
Film can get a little expensive
Massive focus issues
Focus problems
The viewfinder is tiny and has major parallax errors. I have never seen a camera this bad before.