Fujifilm XF 18-55mm f2.8-4.0 Review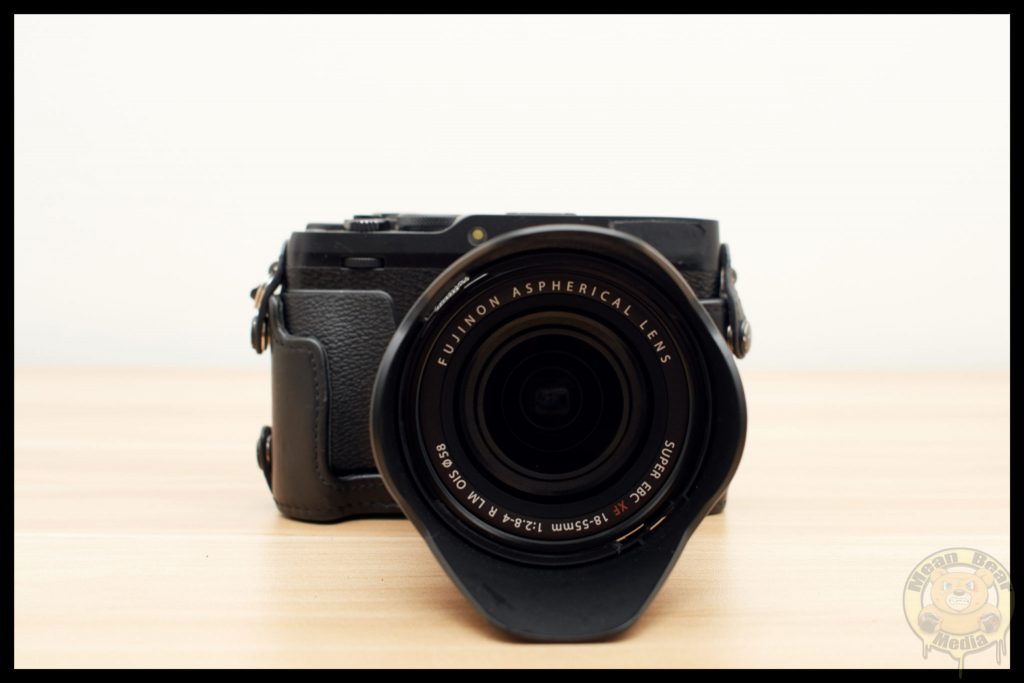 Kit lens has such a dirty rap. I have avoided these kit lens for years now. Whenever I buy a new camera body, I never buy the version with the kit lens. I have tried kits lens for Pentax and Nikon, and they have simply not been good enough for me to use, they are usually soft, focus poorly and they are also slow. When I moved to a Fuji X system, I bought the Fuji XT1 and the 35mm F1,4 lens. I did not want to go anywhere near the Fujifilm XF 18-55 f2.8-4 lens. I read reviews about how this Fuji kit lens is so good, but I kept thinking to myself, good for a kit lens, who in their right mind would want a lens that is good for a kit lens. Kit lens have the reputation of being rubbish and it is mostly true.
I sold my Fujifilm XT1 to one of my friends when I bought the Fujifilm XE3, and once again, I went for the version with the prime lens, this time the Fujifilm XF 23mm f2 lens but my friend decided to buy the Fujifilm XF18-55mm f2.8-4 lens for himself.
For the next few months, I used my prime lens and some other Fujifilm XF lens that I own and he used the kit lens, and almost without a doubt, at the end of the day of shooting, we would compare photos and I would be shocked at the results he was getting with the lens. This little kit lens from Fuji is truly a hidden gem of a lens, and avoiding it for years was a huge mistake on my part. But let's go over the specifications of the lens first.
Technical Specifications
| | |
| --- | --- |
| Focal length | 18 – 55mm |
| Maximum aperture | f/2.8 |
| Minimum aperture | f/22 |
| Field of view | 28.4°-79.1° |
| Weight | 180g |
| Dimensions | 52mm x 60mm |
| Optical construction | 10 elements in 6 groups |
| Aperture blades | 9 |
| Filter diameter | 43mm |
| Minimum focus distance | 22cm |
| Hood | Supplied with the lens |
| Mount | XF mount |
The lens is pretty traditional in design, for a Fuji lens. It is constructed of metal, with no plastics to be found on the lens body. This is really good for a kit lens. It feels like a real lens, ready for some real work and that is such a good thing. I remember the first time I played with a Nikon 18-55 kit lens, it felt like a toy. The Fuji 18-55 lens feels like it was made for a serious photographer and you can take some seriously good photos with this lens.
The Lens is constructed of metal and it gives you some confidence in the lens being able to be used for a long time. The lens construction quality is about the same as all other Fuji lens, so that means is it excellent. When it comes to Fuji building lens, their build quality is always excellent. The lens is solid and feels well balanced on a small camera like the Fuji XE3. So on a bigger body like an XT or Xpro cameras, it should be perfect on them as well. There are two switches on the lens body. One for the image stabilizer settings, and one for the aperture control. You can use the switches to set the lens to aperture priority or to manual control of the aperture. Fuji sets the camera to the auto modes a little differently than most other manufacturers and I prefer the Fuji method. The lens has one major problem though when we are talking about aperture, and that is that the lens is not marked, so you cannot just glance down and see what aperture you are shooting at. I have no idea why Fuji did this, as the only way you can see what your aperture settings are now, is by looking at the back of the screen or the viewfinder. This is not a deal breaker but it does hurt the usability of the lens. The aperture ring clicks nicely into the different apertures and it is good to use, being much better than the Fujifilm 10-24mm lens, but not being able to quickly glance down and look at the aperture means that the usability is not as good as it should be. Fuji cameras are marketed towards the advanced amateur or pro, so this is a huge mistake in my opinion.
The front filter size on the lens is 58mm which is different from all the other Fuji lens that I own, so if you use filters, you will need to buy new ones or get some step up or down rings. Not a huge issue for me as I tend to use Square filters, so I just needed a new filter ring.
The lens is nice and smooth to operate, zooming in is nice and smooth, but the lens barrel does have a little bit of tension, which is good as it prevents a lot of lens creep when you are walking around with the camera. There is some lens creep, but it is very minor. I think this is partly because it is not a huge lens, and the little bit of tension on the lens barrel keeps the lens mostly in place. Now like most variable zoom lens, when you zoom in, the lens will slowly stop down until you reach f4. Luckily the lens starts with a relatively fast aperture of f2.8 and the slowest it gets is f4. This is about one stop faster than most kit lens, which is a great thing. Other manufacturers really need to follow Fuji's lead with this.
The lens comes with a lens hood, which is made of plastic. It is a thick plastic and seems good quality but I have never really liked lens hoods with a petal design. Overall, the lens is well crafted, with good build quality but how does it perform.
Many people will tell you that this is a great lens, it is the best kit lens on the market, and they are right.  It is a good lens, but it is not perfect. When shooting at 18mm and focusing close to an object, you can get some image distortion. Look at the picture of the beer mug above.
I don't mind distortion too much, as  I am not really interested in capturing perfection. I am more interested in capturing moments and good images. Now a good image is subject, but most good images share some common characteristics which are: image must be sharp, have some dimension, have good color or tonality and most importantly, it must deliver some kind of message or meaning. A lens like the Fujifilm 18-55, makes this very easy as it is sharp. At 18mm it is sharp wide open, and as you zoom out to the larger focal distances, it remains sharp as the lens automatically stops down. The distortion that you can get when focusing close at 18mm seems to disappear once you get to around 24mm.
The color the lens produces is typical of a Fuji lens. So basically it is very good. Color science is another buzzword in photography lately but what I will say is that color science is mostly bullshit. If you shoot RAW, then you edit your colors to what you like. Some cameras will give you a good starting point, but the final product is up to you. I enjoy the colors that I get from my Fuji cameras and lens, they remind a lot of the colors that I used to get from my Pentax and then Nikon cameras. What I really enjoy with the photos from this lens is simple, the images are sharp. They are always sharp. Part of that comes from the outstanding lens, and the other part is the great optical stabilization that the lens has. You can shoot in some very dark light and still get great sharp photos.
Since the lens is sharp, the colors are good, what about the autofocus?  Well, this is for once a simple answer. It is good, very good. The lens uses a linear focusing motor for focusing and it is very quiet, especially if you compare it to the older Fuji 35mm and 18mm prime lens. The auto-focus is quick and accurate, it locks on the subject with very little to no hunting and it stays this way, even in poor lighting conditions. This is the first lens that I tested at work and I could actually use it in the pit. All the other prime lens that I tried at work, had a horrible time trying to get focus yet this lens could do it. I am not sure what Fuji did with this lens, but it is definitely better than all my other Fujifilm xf lens that I have bought.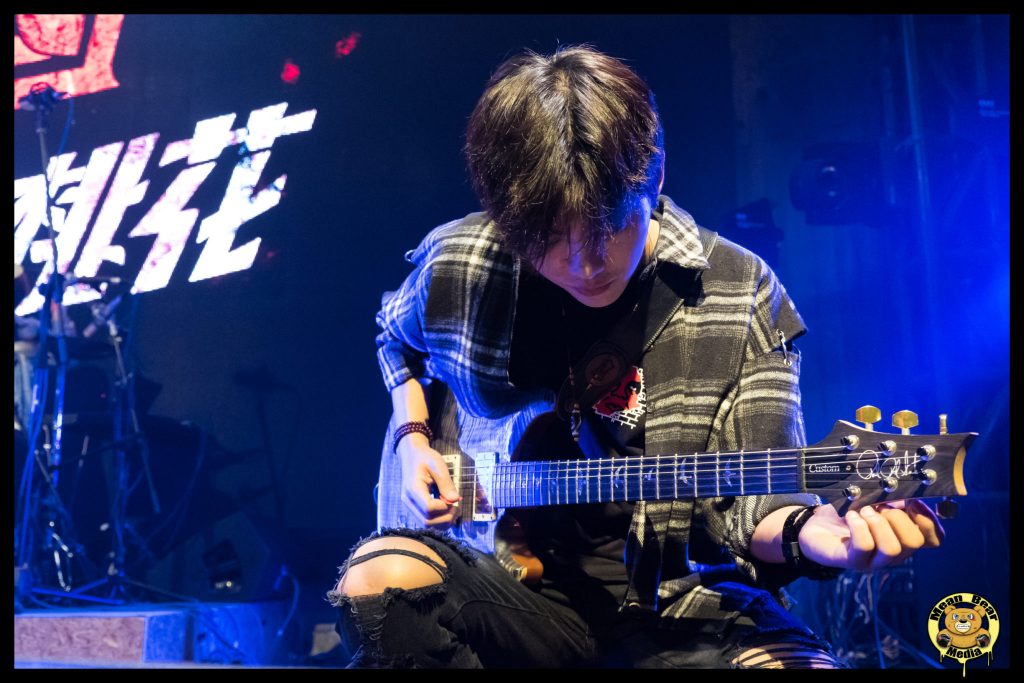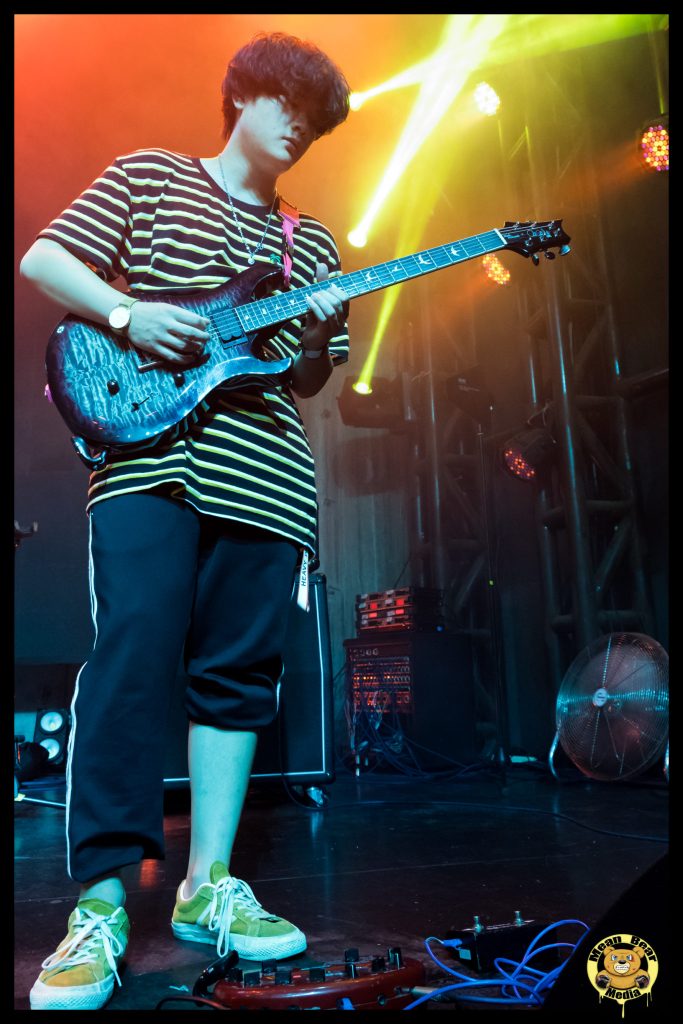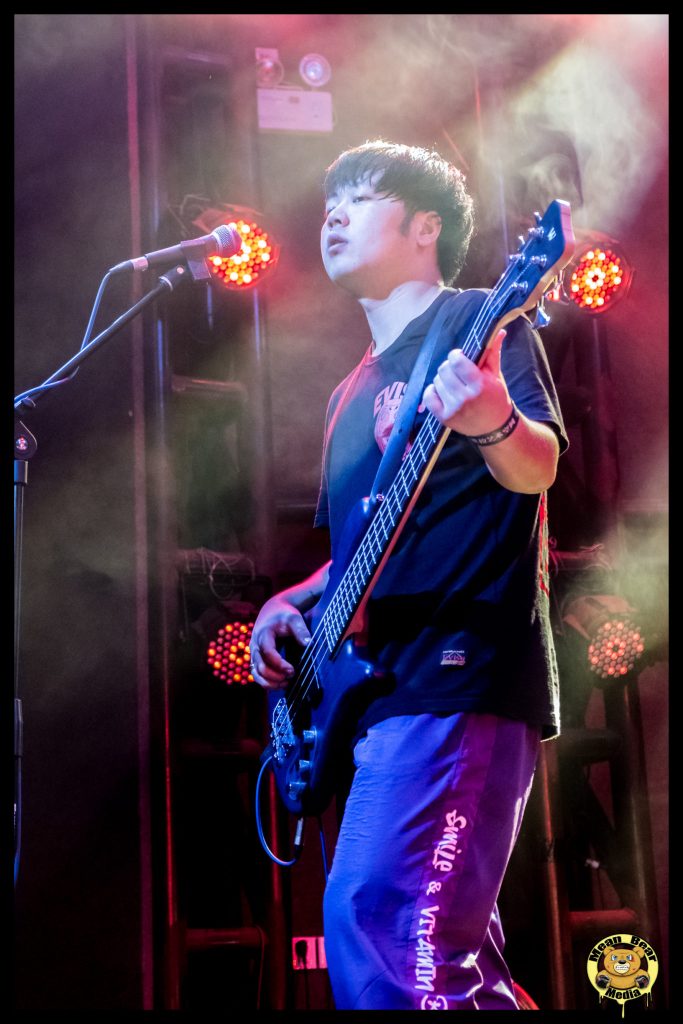 his lens has now become the default lens that I keep on the Fujifilm XE3 camera. It lets me get the shots that I want, either at work or when I am walking around.
But what about flaring. Does it's flair? Well, it does flair a little, even with the big plastic petal lens hood on. It is not terrible but it can flare with a bright light directly in front of the lens.
Bokeh, bokeh, bokeh? All photographers love bokeh. Can a fast kit lens give you bokeh? Sure it can. Get the lens close to an object and shoot it wide open, and then any lens can give you bokeh. So what about this lens? Is it good or bad?
The bokeh on this lens is average at best. At 18mm, shot wide open, you can get some bokeh but it is not very attractive and you have to get close up to the subject that you are shooting, so you will get some distortion. IF you compare it to the bokeh on the Fujifilm XF 18mm F2 prime lens, then the prime lens is much better than the Fujifilm 18-55 lens. Zooming in changes things a little. The bokeh does become better at the long end of the lens, but at F4, it is never going to be silky smooth. Look at the last shot with the Nikon 50mm 1.s AIS lens shot with the Mitakon adapter. The bokeh is much smoother and less distracting. But as I have said many times, only photographers really care about bokeh, so I doubt any client would complain about it. Would I use this lens to shoot portraits? Well only if it was the longest lens I had and then I would shoot the portraits at 55mm. If I had the 35mm prime lens, then  I would always use that over this lens for portraits.
I enjoy shooting into the sun, I have been doing it for years and I went through all my photos with this lens, and I could not find any chromatic aberrations with this lens. So either fuji is removing the chromatic aberrations in the raw file with the lens corrections that they do, or the lens has very little to no chromatic aberrations.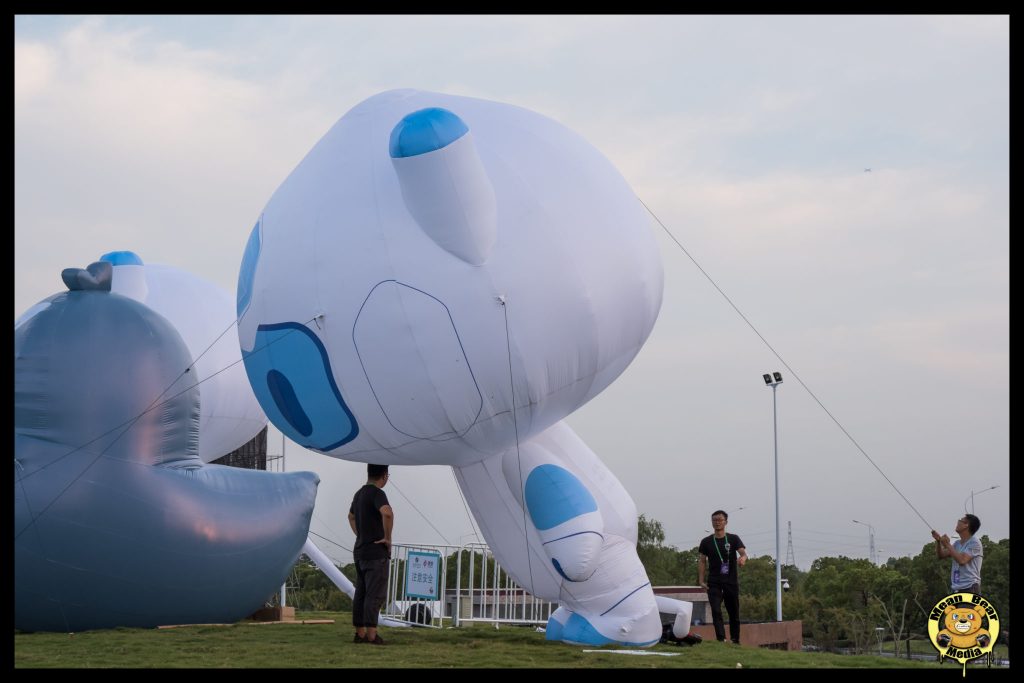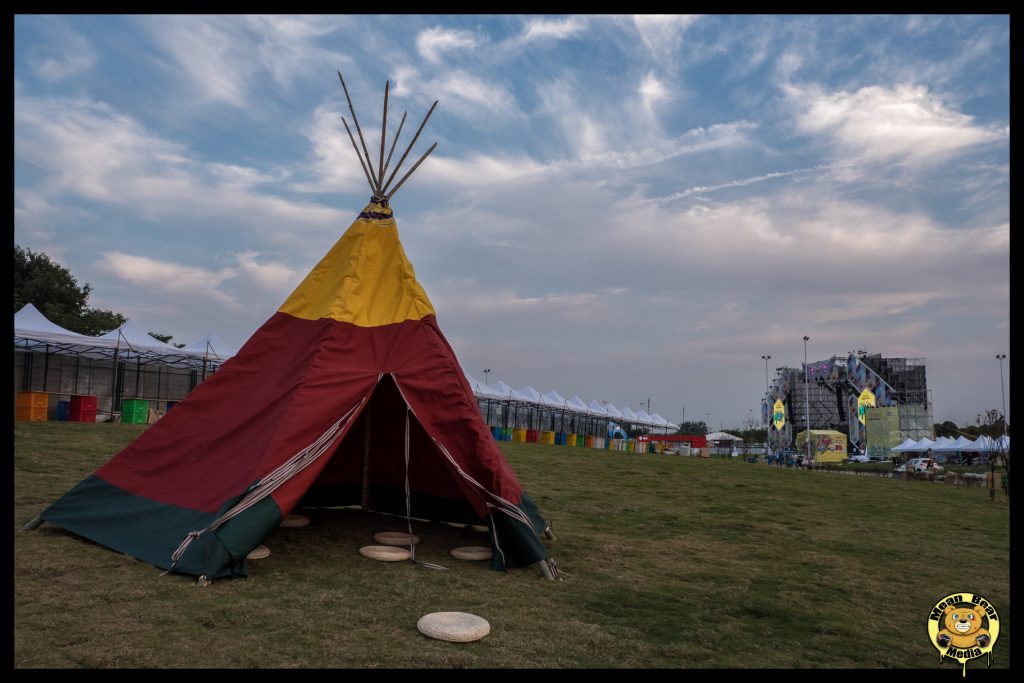 Comparing this lens to my other Fuji lens is kinda easy now. It is vastly superior to the Fujifilm XF23mm f2 lens. I actually bought this lens because I was so disappointed in that lens from Fuji. If I have to compare it to the Fujifilm 35mm 1.4 lens, then it is more difficult for me to pick a winner. I would say the 35mm f1.4 lens is better for shooting people and it is faster but the autofocus on the 18-55 lens is years ahead is speed and accuracy. The only lens that is similar to this lens that you could compare it too is the 10-24mm lens and then the comparison is more difficult. Both lens focus well, both lenses are sharp wide open, both lenses have good lens stabilization. One lens is wider and one lens is longer, but choosing between the two of them would be difficult. I guess the 18-55mm lens would probably win because it would be more useful in general photography, while the 10-24mm lens is more specialized. But both of good lens.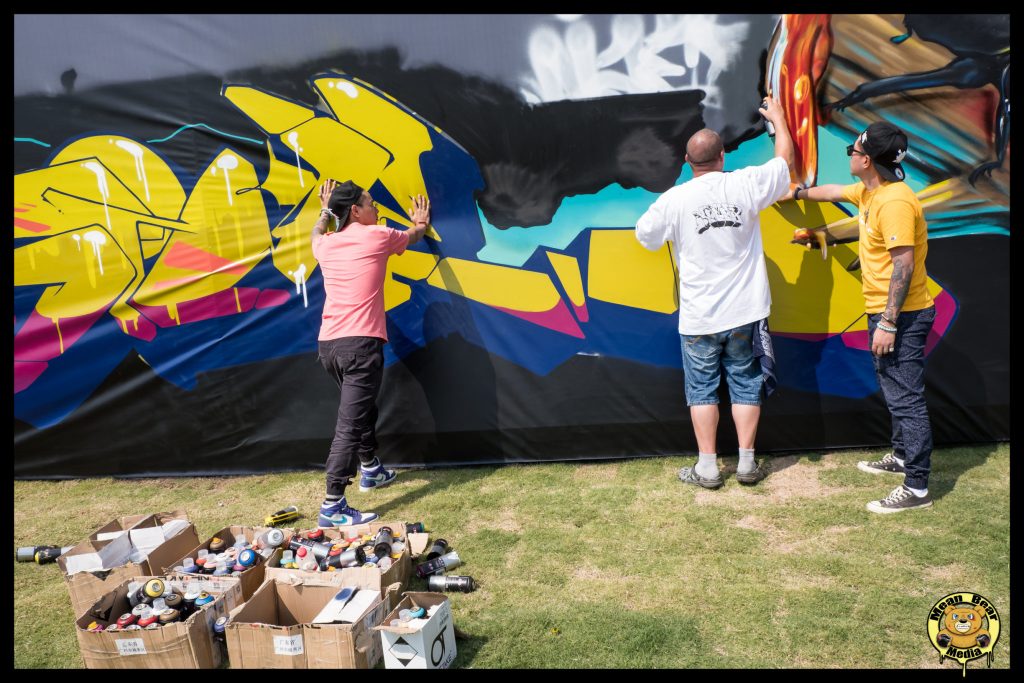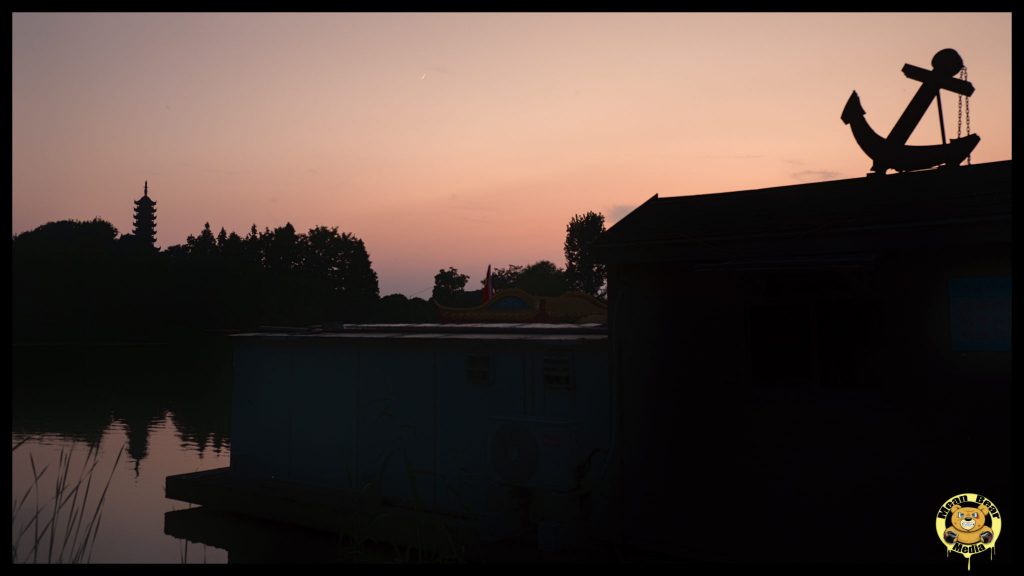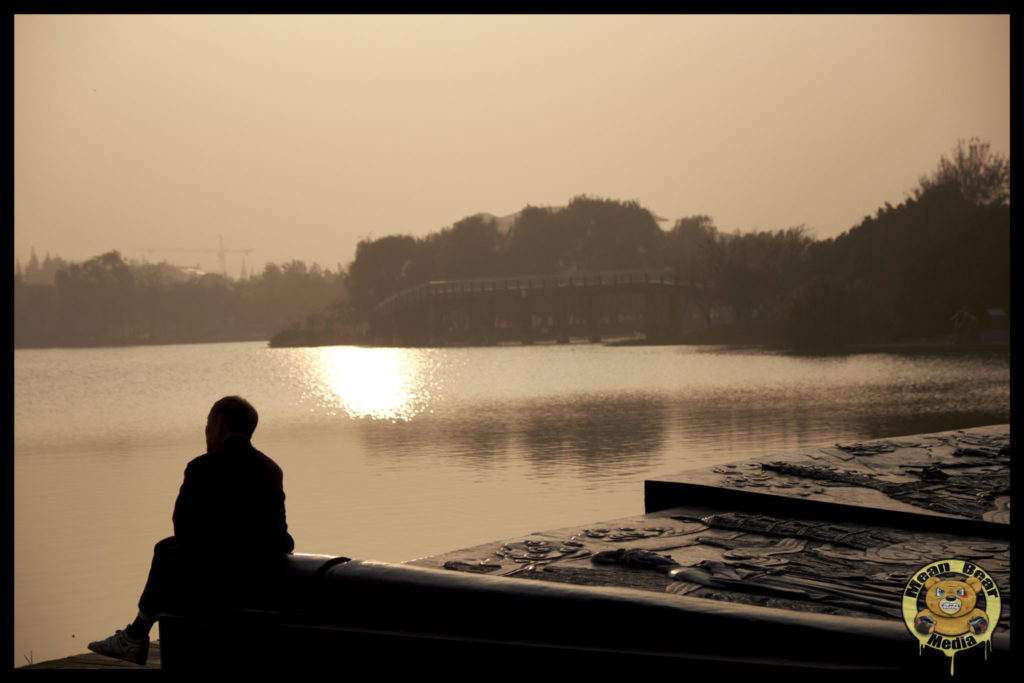 So is this a perfect lens, hardly. But this is a very good lens, with a wide range of use in almost all situations. I am keeping this lens glued onto my Fuji XE3 and I would remove it only when I need to go super wide or long. But for my everyday use, this lens is perfect for me. I can shoot landscape, portraits, music and I have no need to change the lens. I really wish I bought this lens earlier and I was not so hung up on prime lens and kit lens. I love my prime lens but they have become lenses that I use on special occasions now while this kit lens slowly takes over as my primary lens on my Fuji cameras. I would say that for anyone getting into a Fuji system, this is a must own lens. Buy this lens, before any prime lens, any other zoom lens, actually buy this lens as the default kit lens with your camera and you will not have to buy any other lens for a long time. I cannot believe that I said that about a kit lens, but it is simply just that damn good.
Rating
Image Quality: 4.5 out of 5
Focus speed: 4.5 out of 5
Build quality: 4 out of 5