WOA China 2015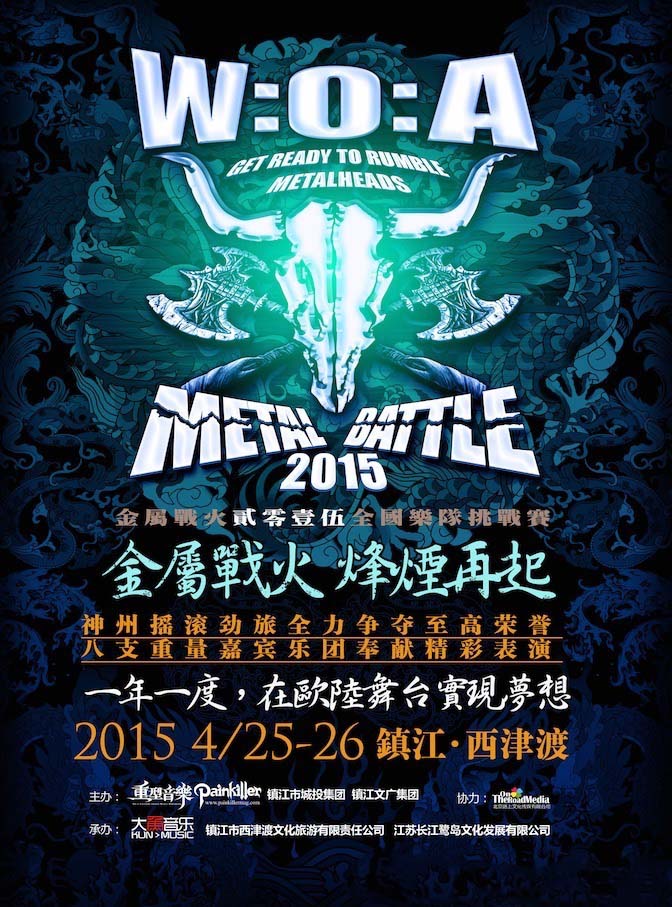 The festival took place over two days with 6 bands per day playing, with a two guest bands playing each day.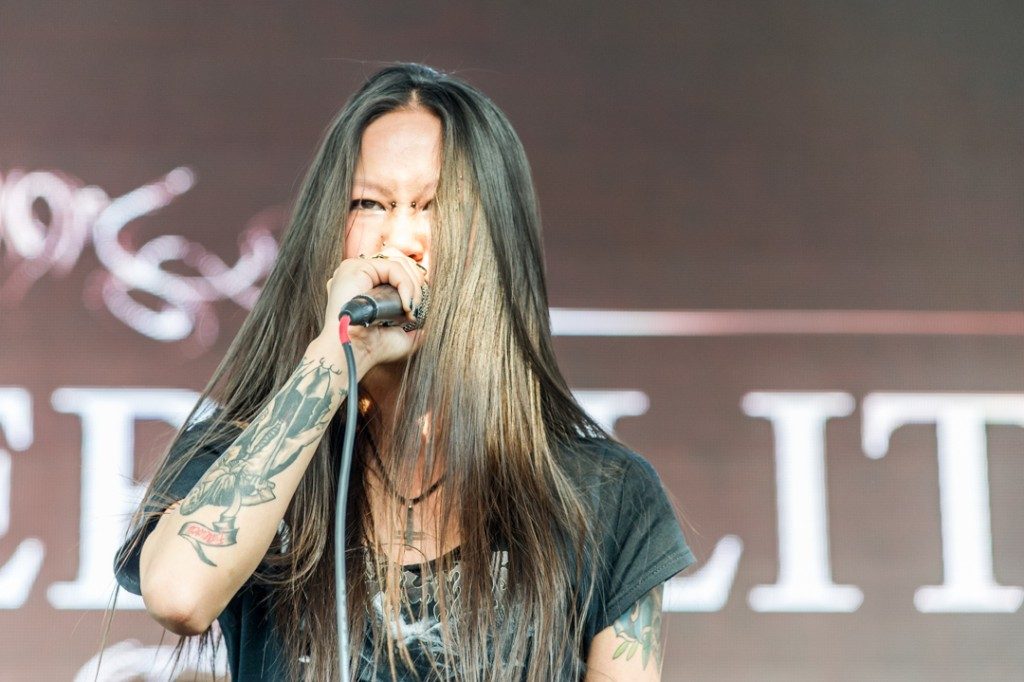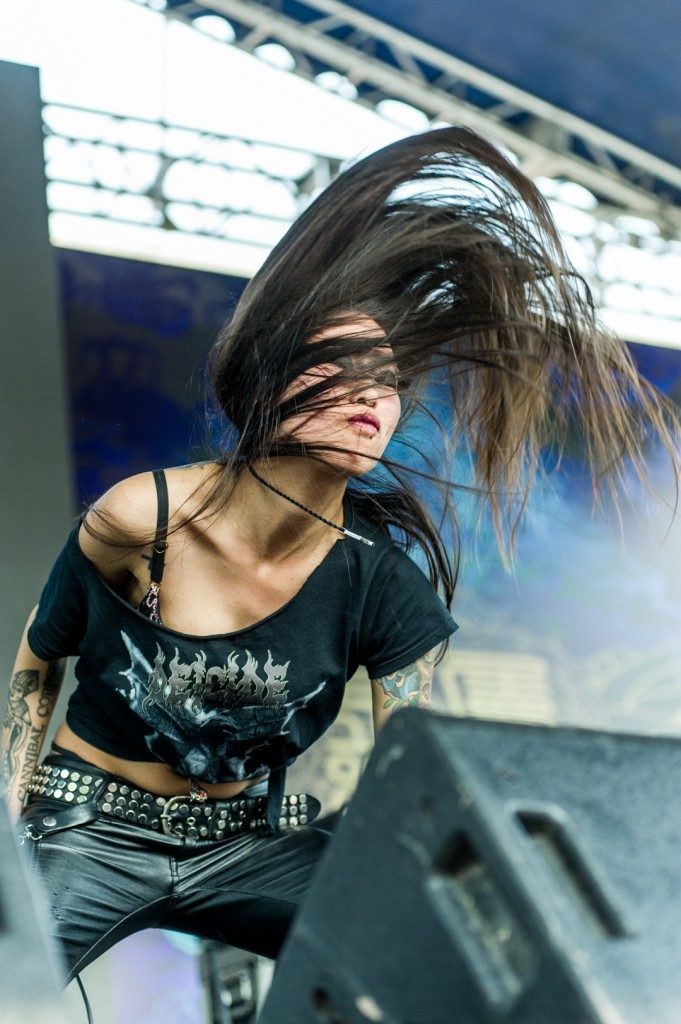 Ephemerality 朝生暮死乐队 was the first band to kick of the festival.  Not to bad but they are very similar to many metal bands with a female lead singer. Nothing to set them apart from all the other bands in the same genre in my opinion.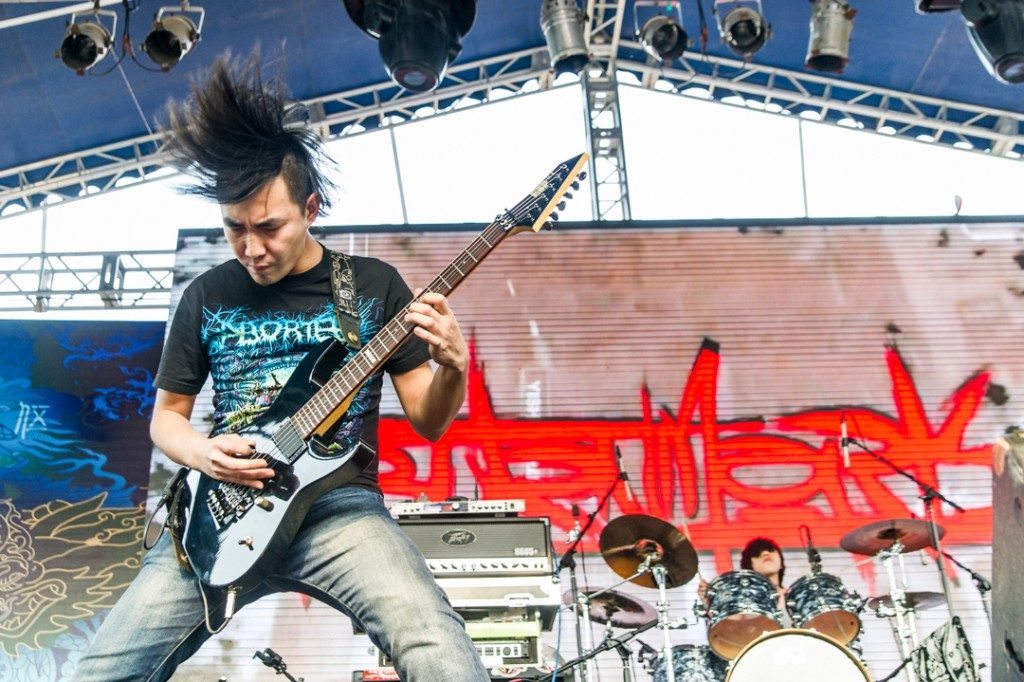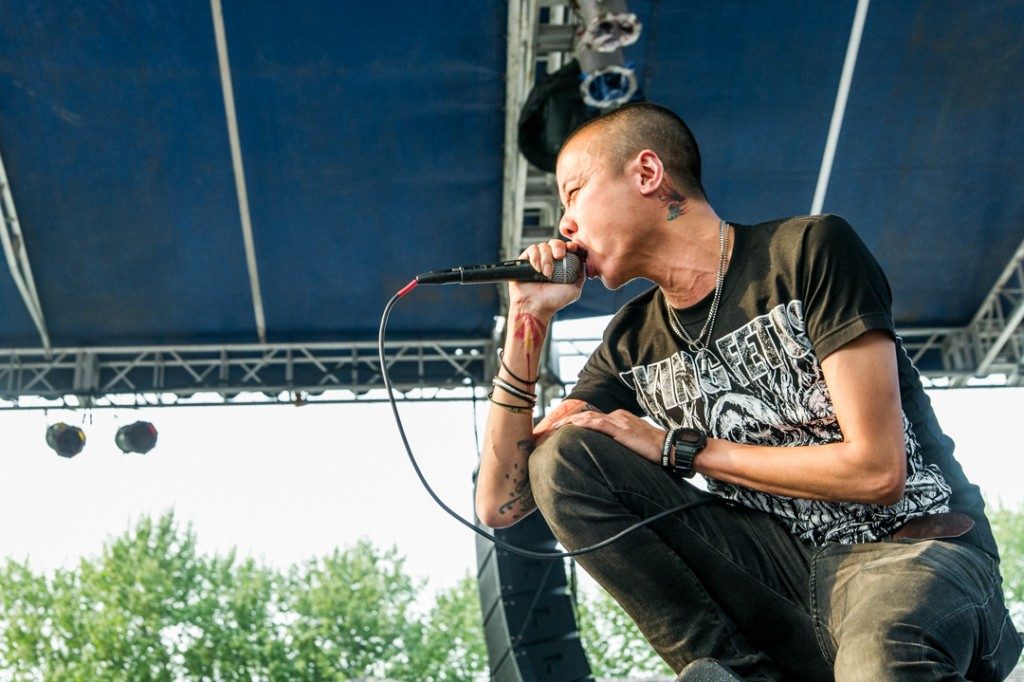 Horror of perstilence is a new band for me, I had never seen them before this festival, but they were good. Solid performance at the festival, and I am sure we will be seeing more of them in the future.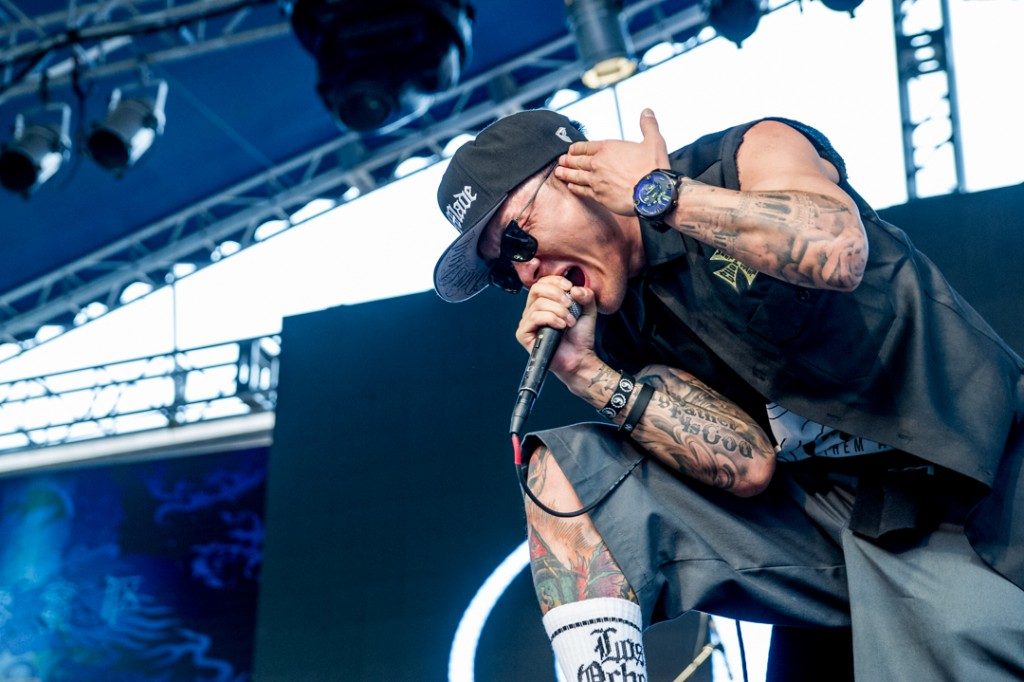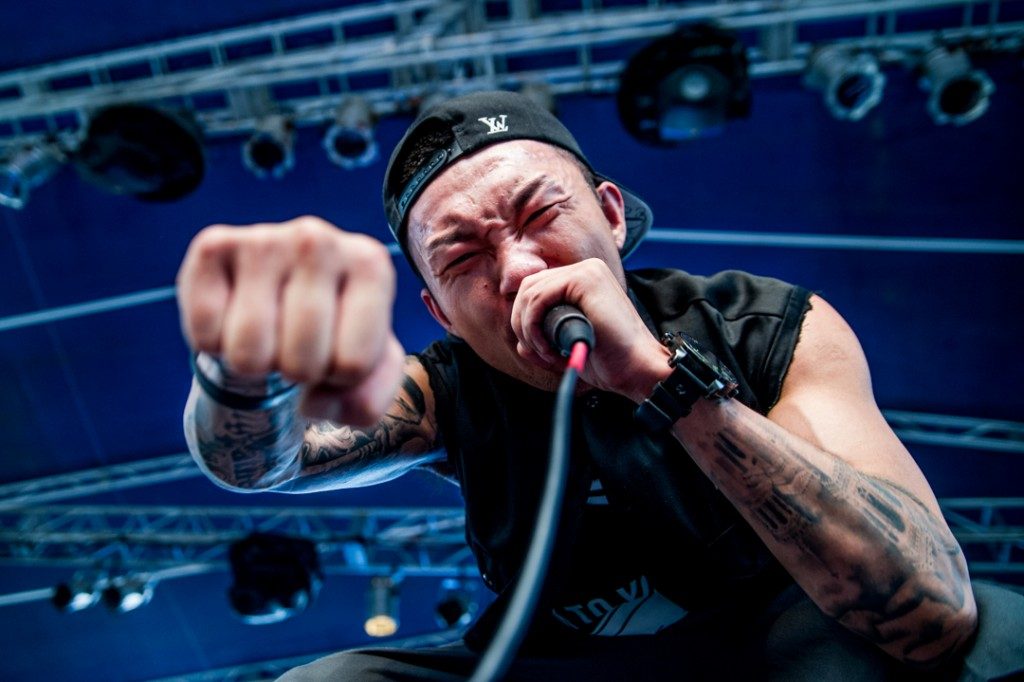 I have shot 躁音门乐队NoiseGate once before and I have enjoyed a good working relationship with the band. When you have a good relationship with the artists, then you will always get good shots. These guys are a really strong rap/metal band. They should be due anytime now for something big. Watch out for them at some of the bigger festivals.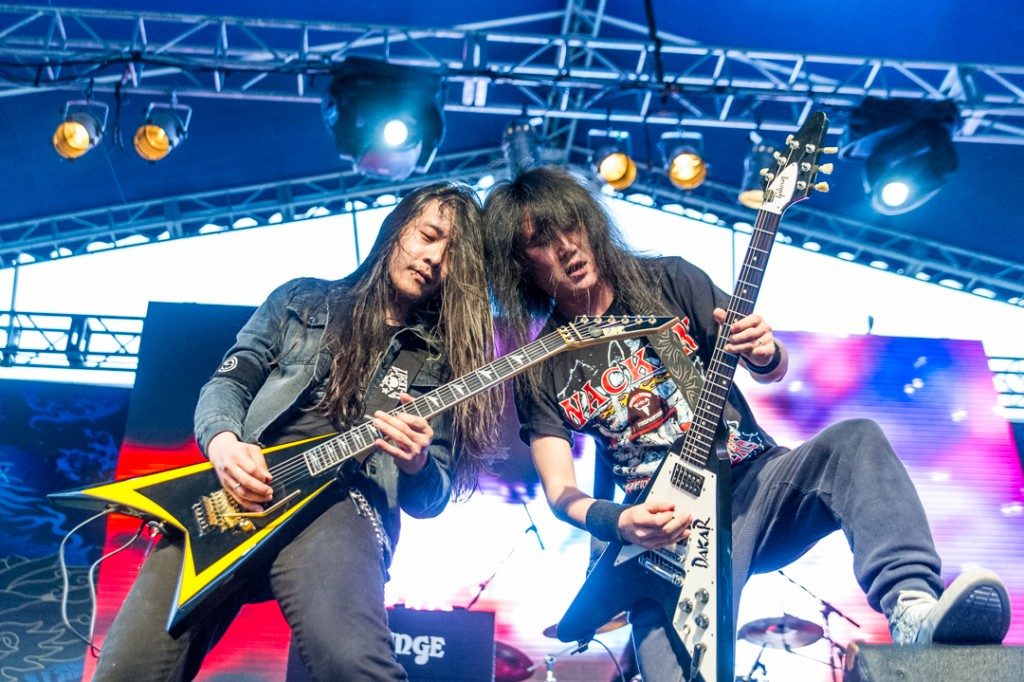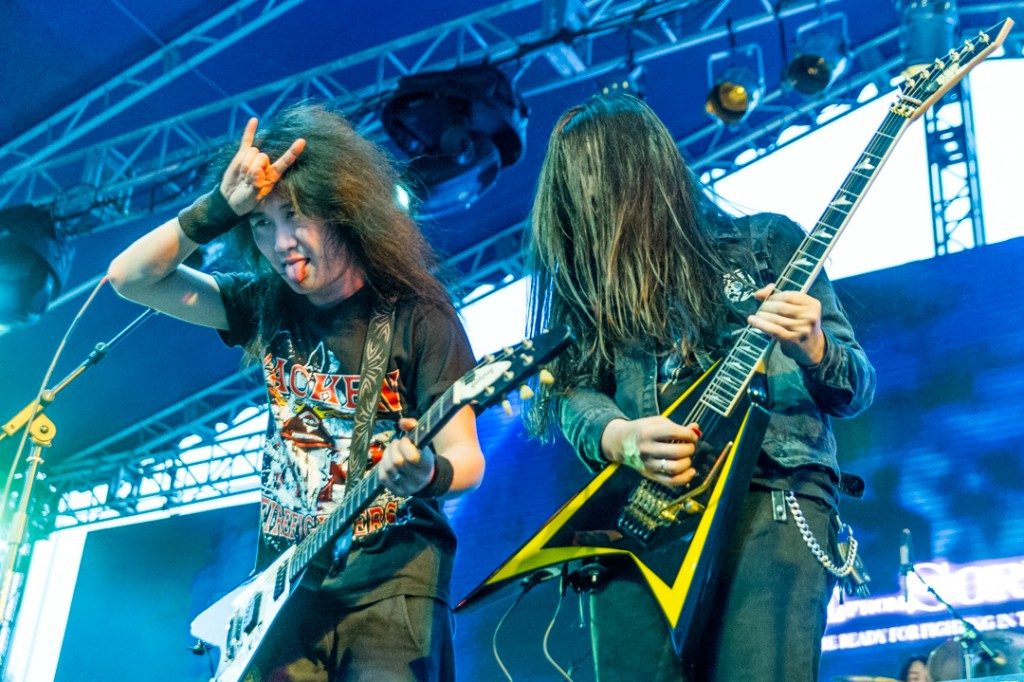 Die from Sorrow is one of the top metal bands from Beijing right now. I have shot them many times but they always seem to get overlooked by judges here in China. They sound great, look great and deserve so much more respect than they get from people here in China.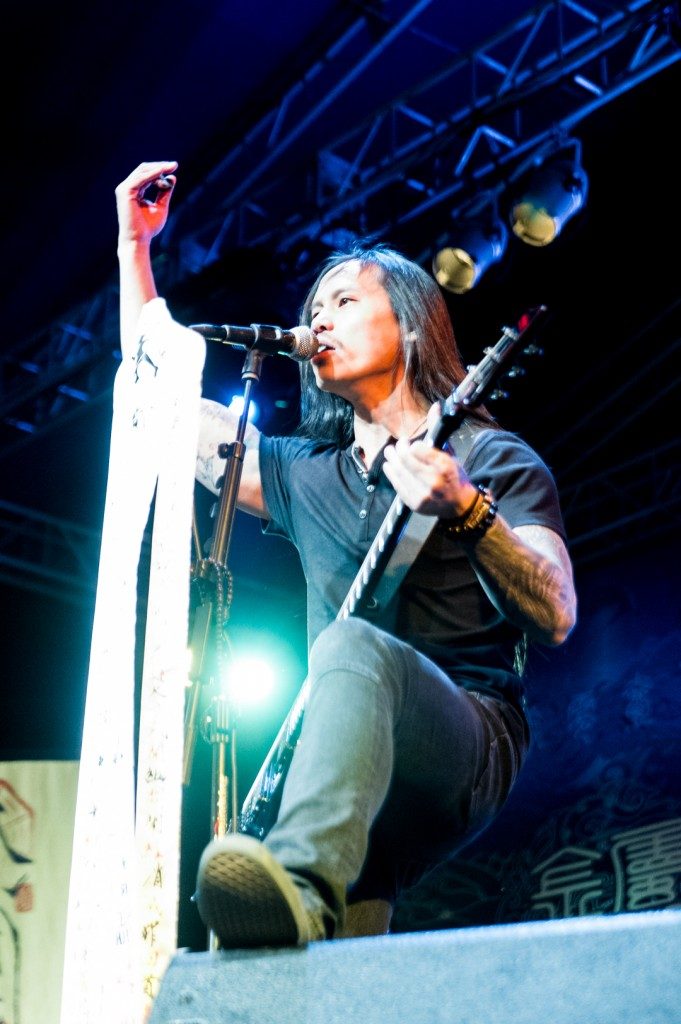 Evocation was last years winner of WOA and they were a guest performer this year. There sound has really improved so much since last year. They are sounding absolutely great this year.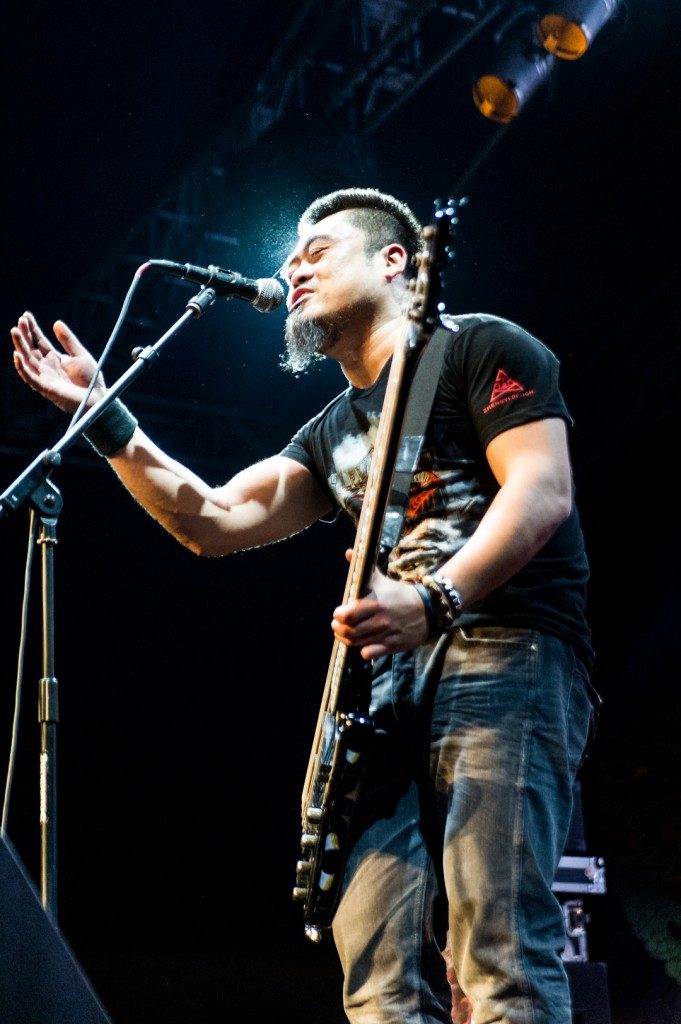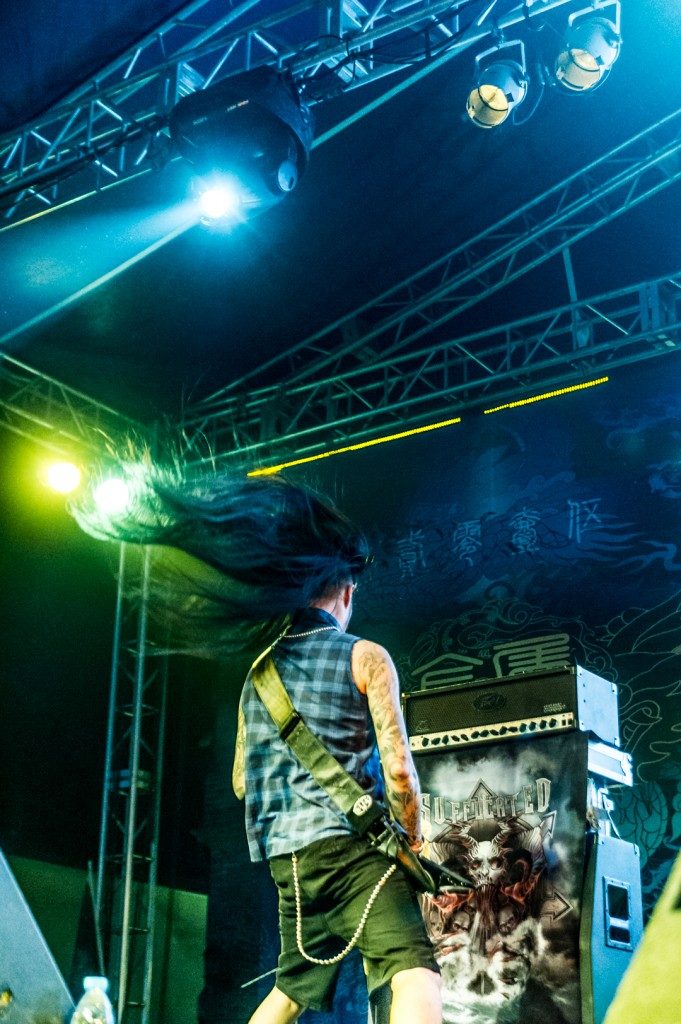 窒息乐队 suffocated is one of the oldest and most popular metal bands in China, they sound and look great. They closed the show on day one of the festival. Unfortunately for me, this is the one band in China, that I have a terrible working relationship with. They don't like me, and I seldom shoot them unless it is a paying job, because it always leads to arguments on photo ownership. But I will still say, they are a great band to go and watch in China.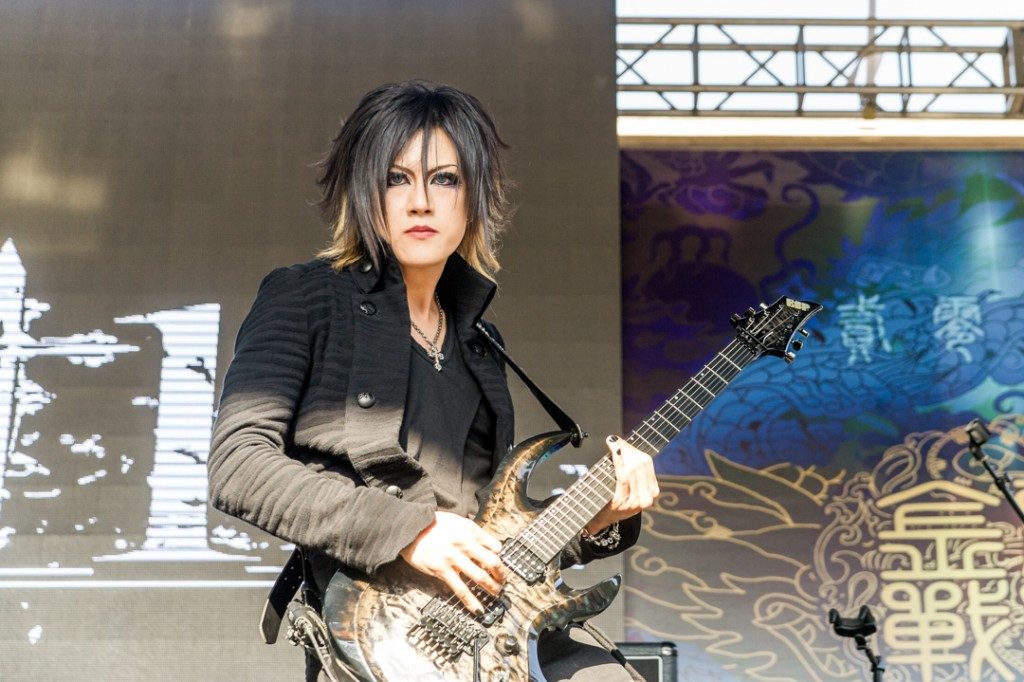 Lilith is a j-rock j-pop band from the second day of the festival. I was not very impressed by them. All look and no substance. They brought their own private fan club of about 10 girls to trash and mosh and disappeared as soon as the band was finished playing. If j-rock is your thing, go and watch them, but as far as I am concerned, I will avoid them in the future.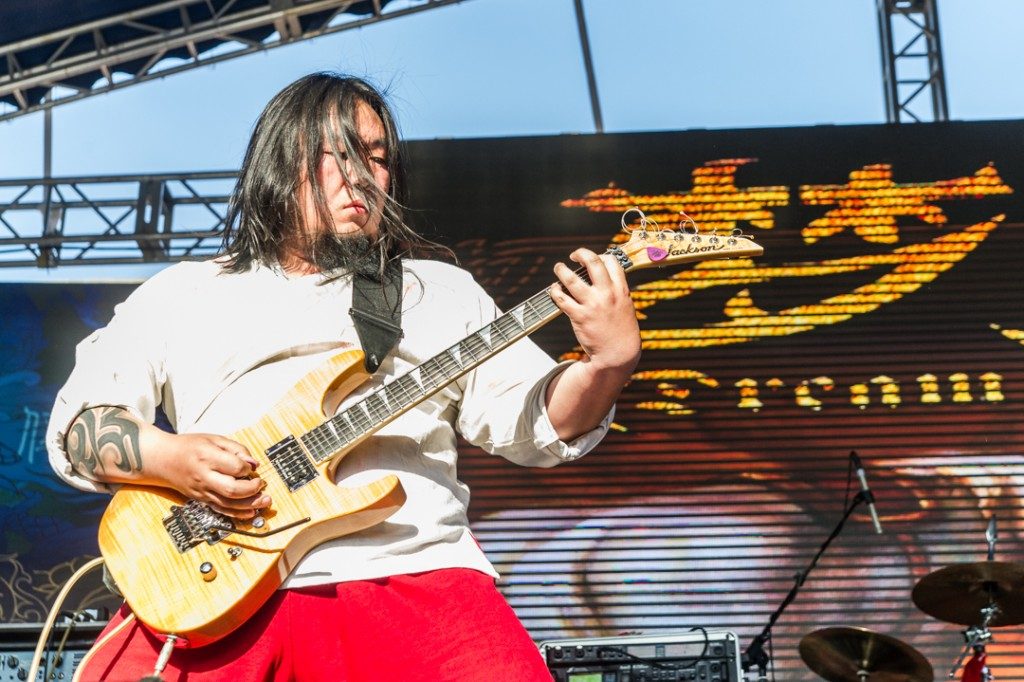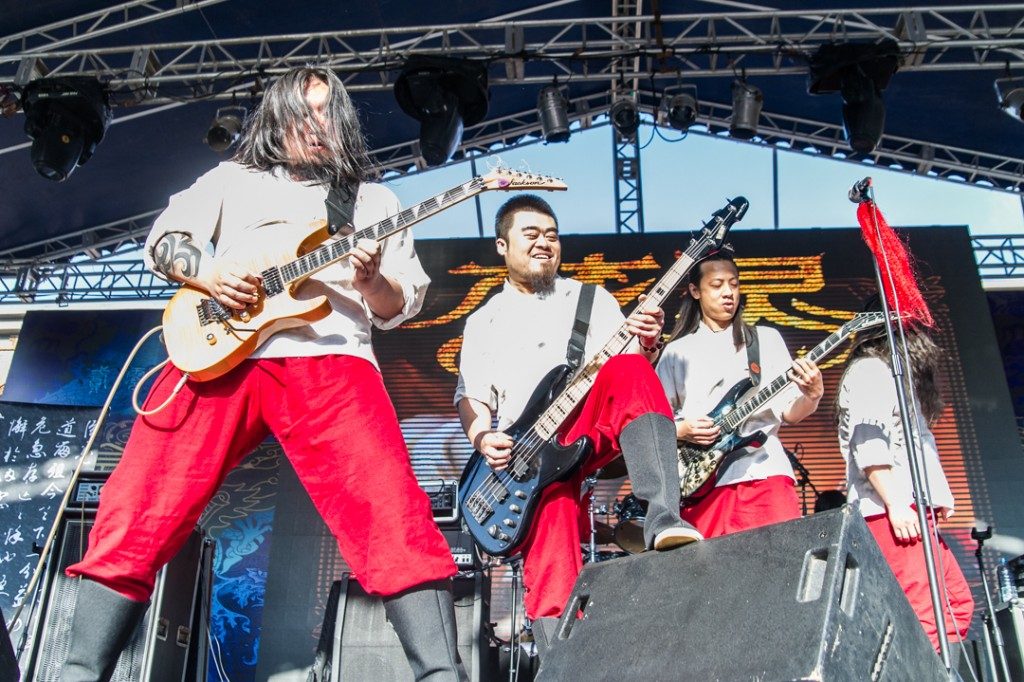 I have shot 梦灵乐队 many times and they have an interesting sound, mixing elements of ancient Chinese culture with metal music. They won WOA 2015 and I wish them the best of luck in Germany later this year.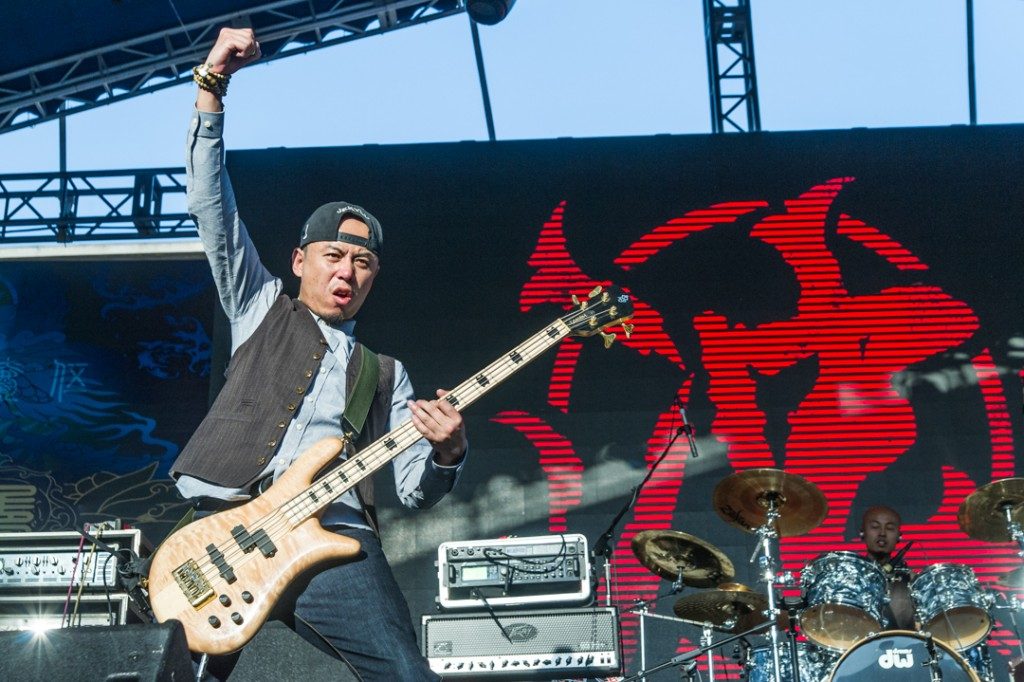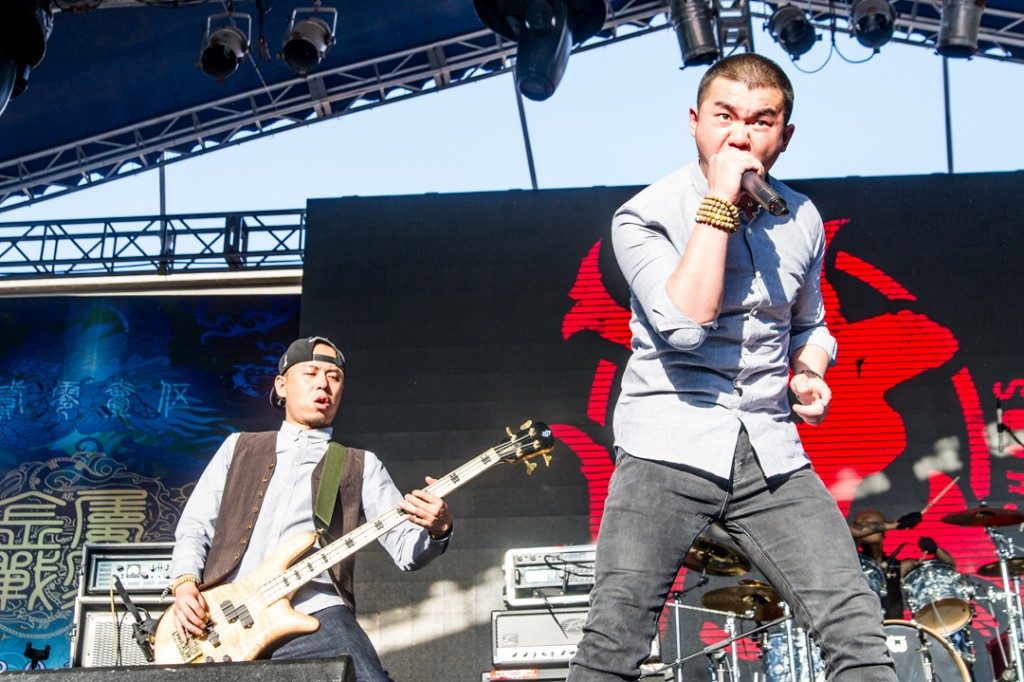 浊乐队 is a solid metal band. This was the first time I had shot them and I enjoyed their performance. I will be looking to shoot them in the future again.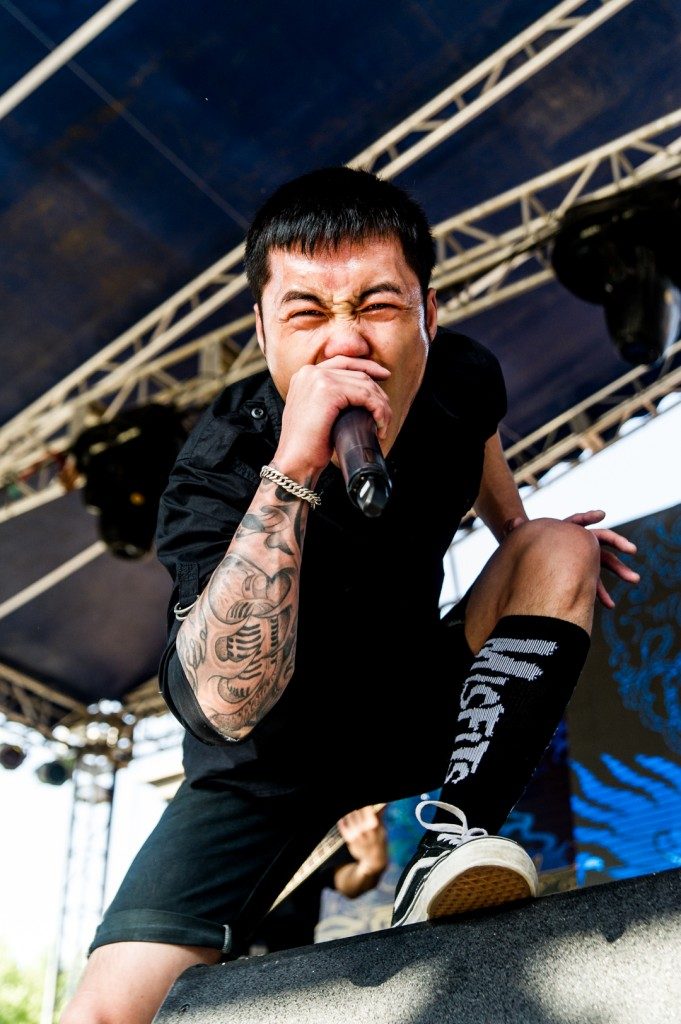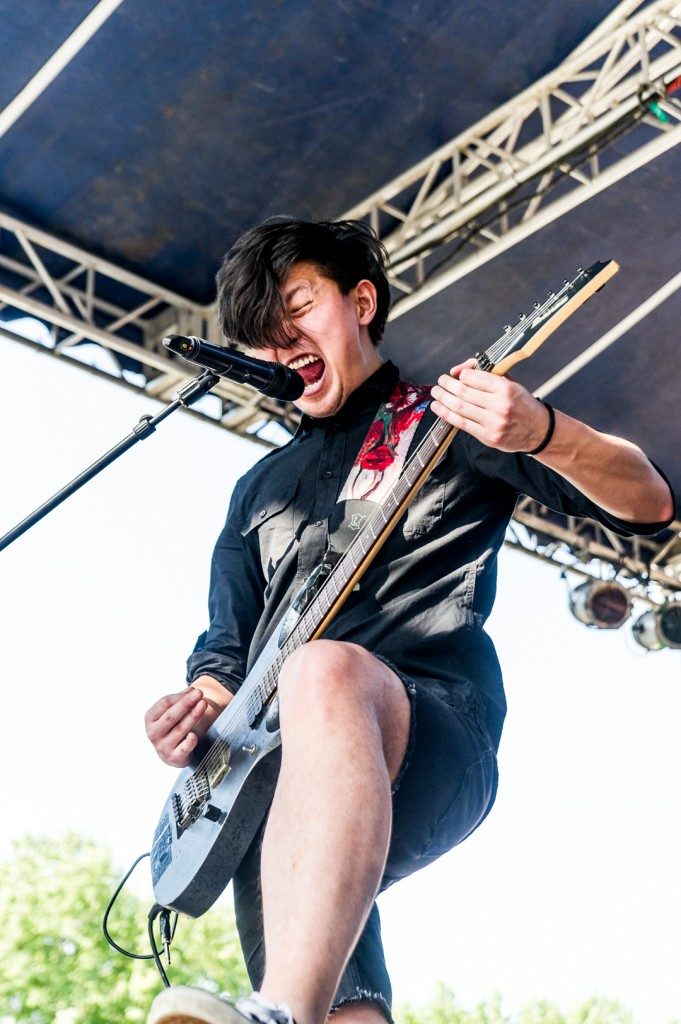 奉天乐队 is another strong up and coming metal band in China. Strong performance at WOA, but still missing that X-factor to push them over the top and into the lime light.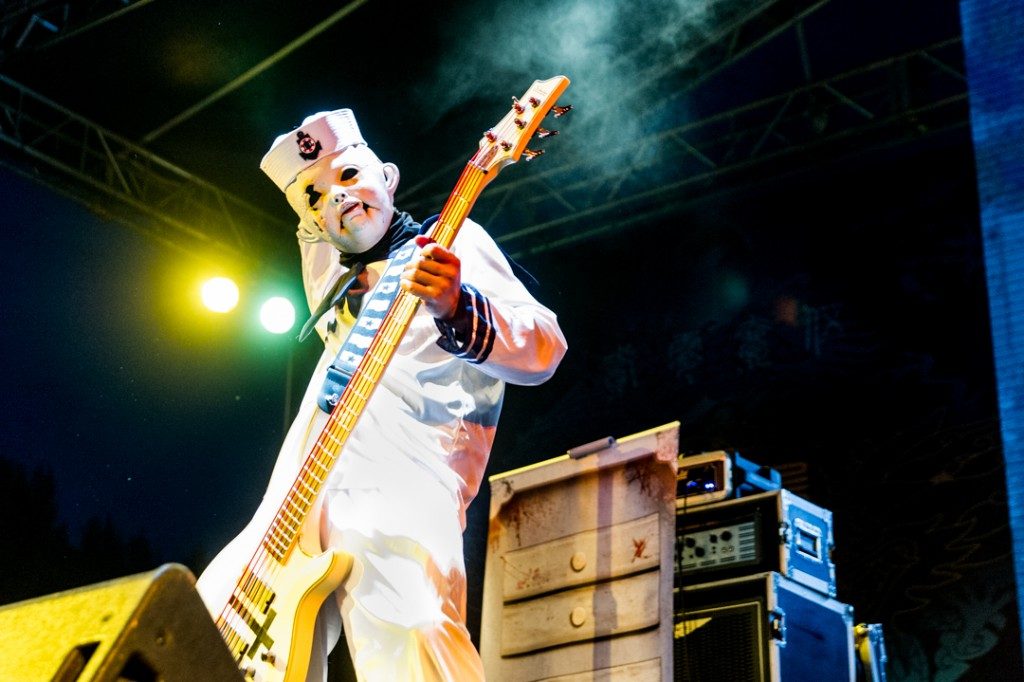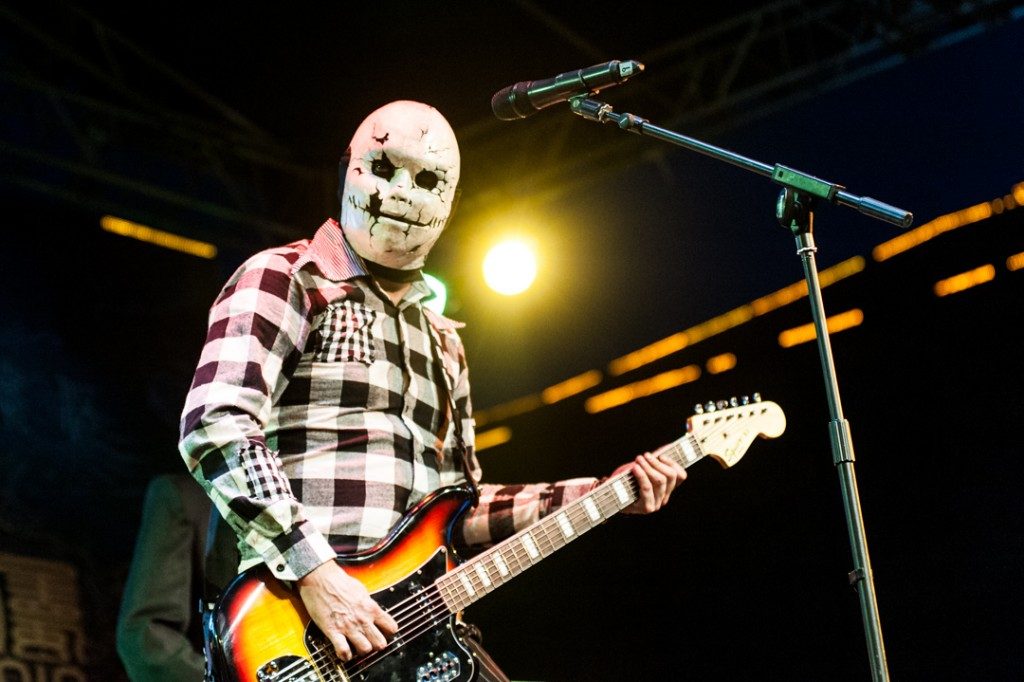 Scare the Children is an all foreigner band based in China. Not sure if they were a participant in the competition or a guest band. As far as I knew, the competition was only open to Chinese bands. They have a unique look and they played well. I have never shot them before, but they seem interesting enough. Maybe I will get to shoot them again in the future.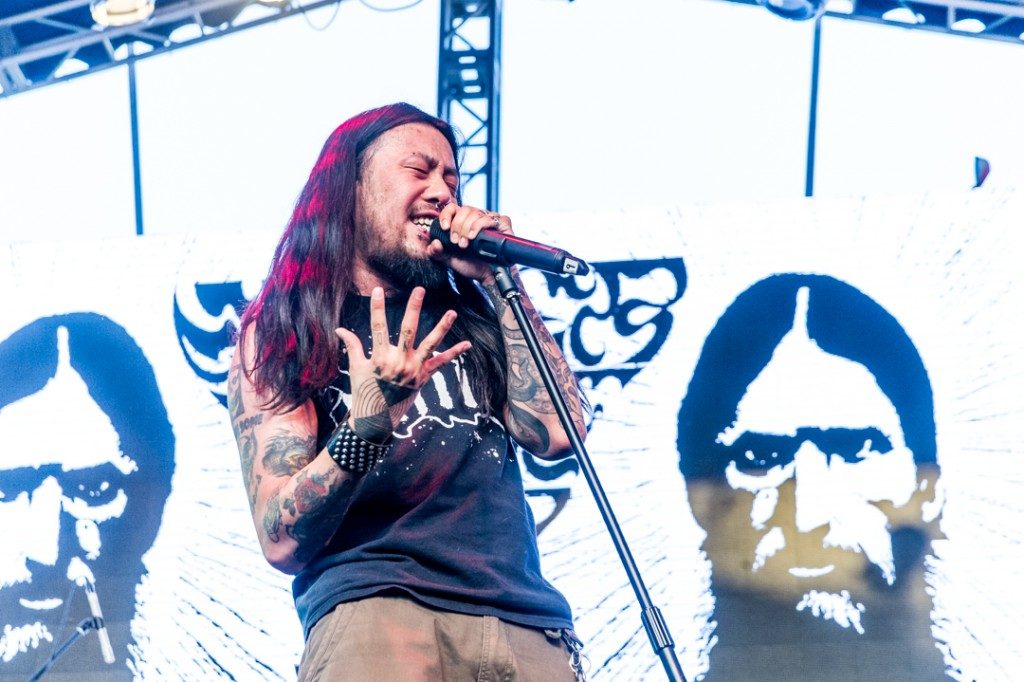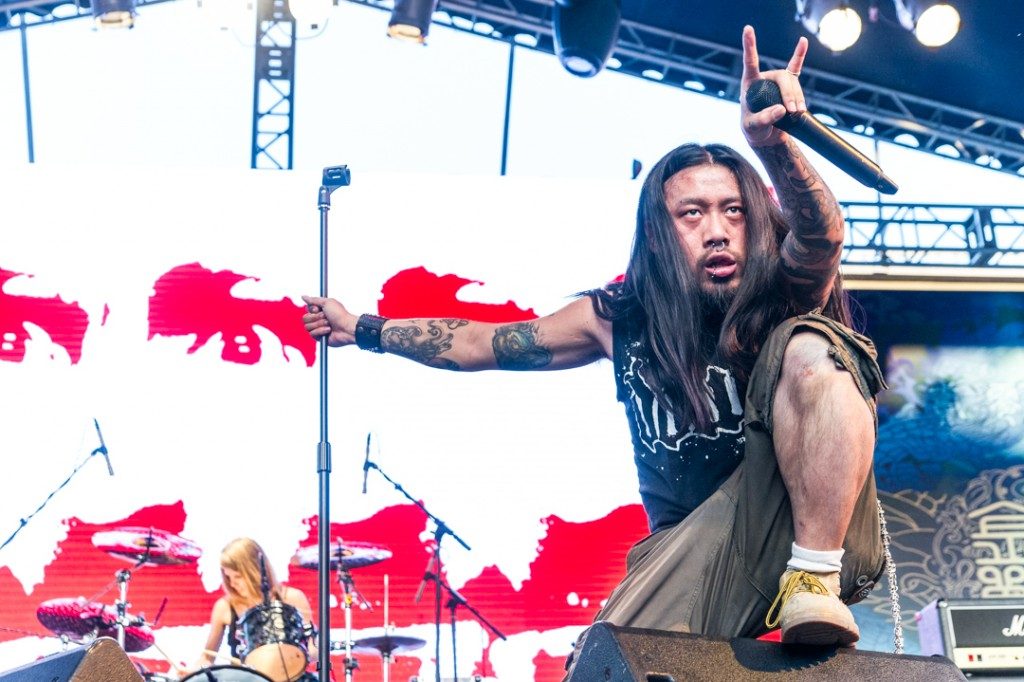 NeverBefore乐队 is a stoner metal band in China and they are maybe the best stoner band in all of China. Really strong vocals and stage performance makes them a great live band to watch. I love shooting these guys.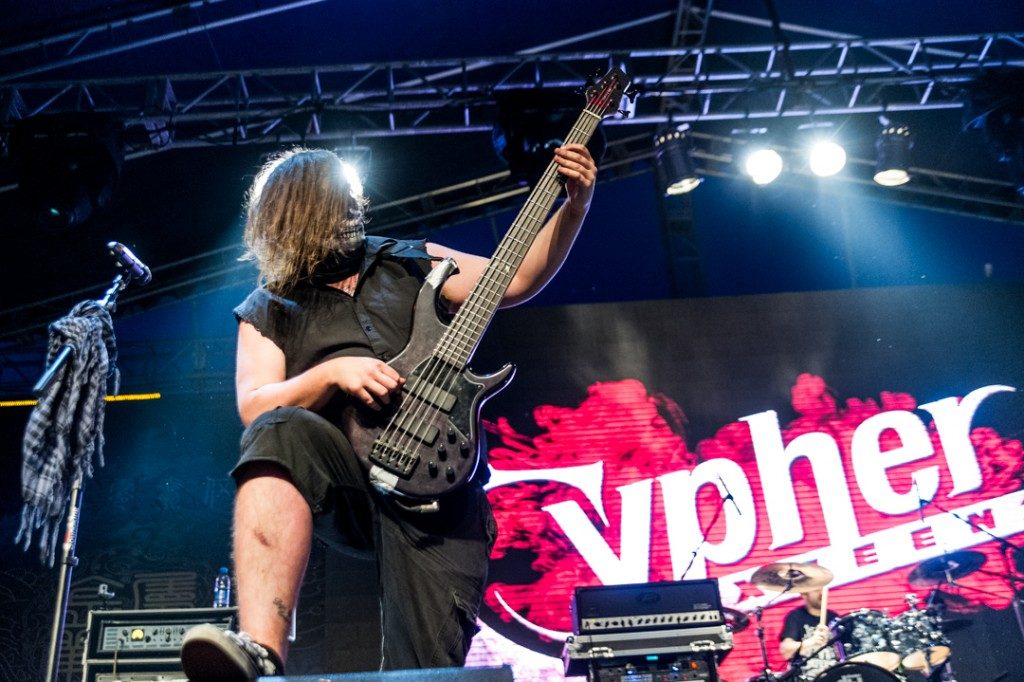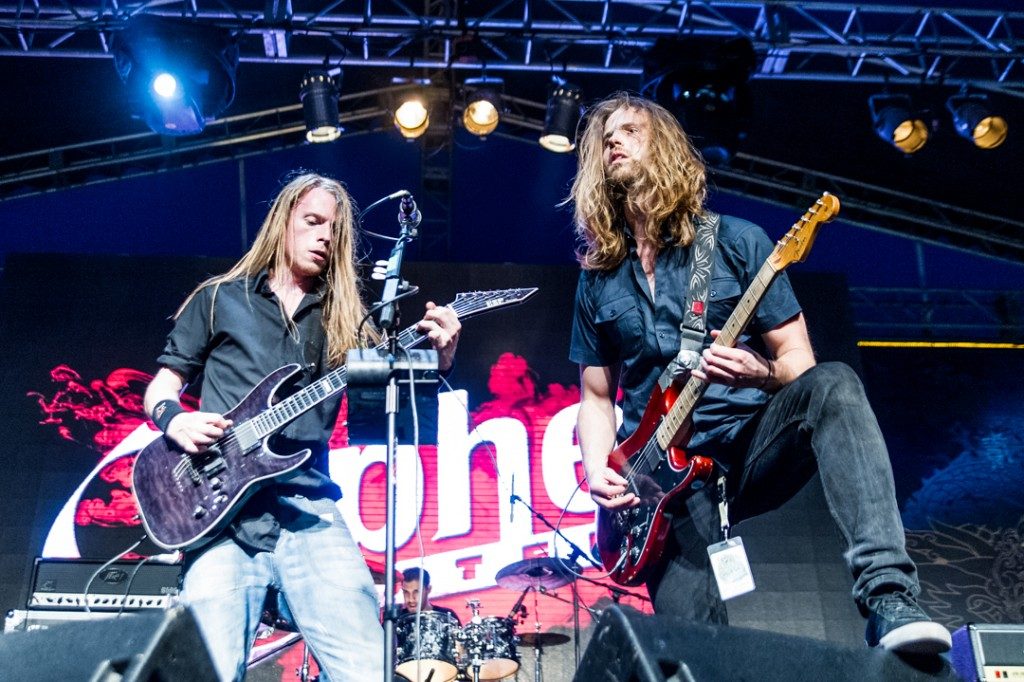 Cypher 16 is on their second tour of China and they were also a guest band at WOA. A really professional band that sounds great and plays well. Really good to watch live.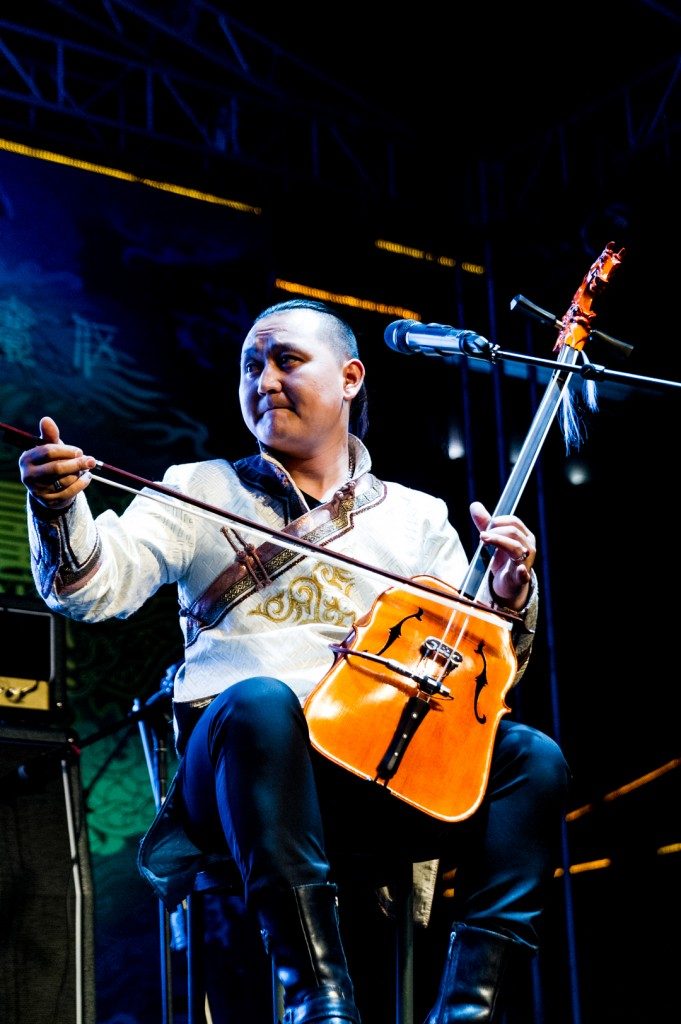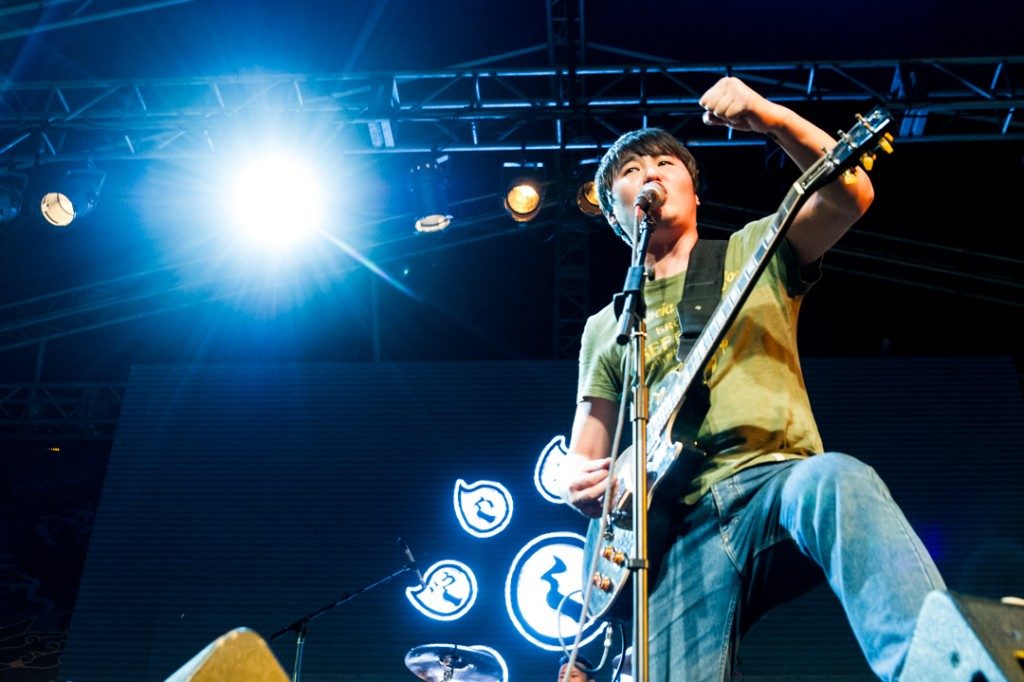 九宝乐队 won WOA two years ago and they have gone on to become one of the best folk metal bands in China. One of my personal favorite bands in China, I always look forward to shooting them and watching their performance. They have a presence on western social media as well, so just search for Nine Treasures on Facebook or Spotify to find them. Really nice guys with a good sound. They were the last guest band at WOA 2015.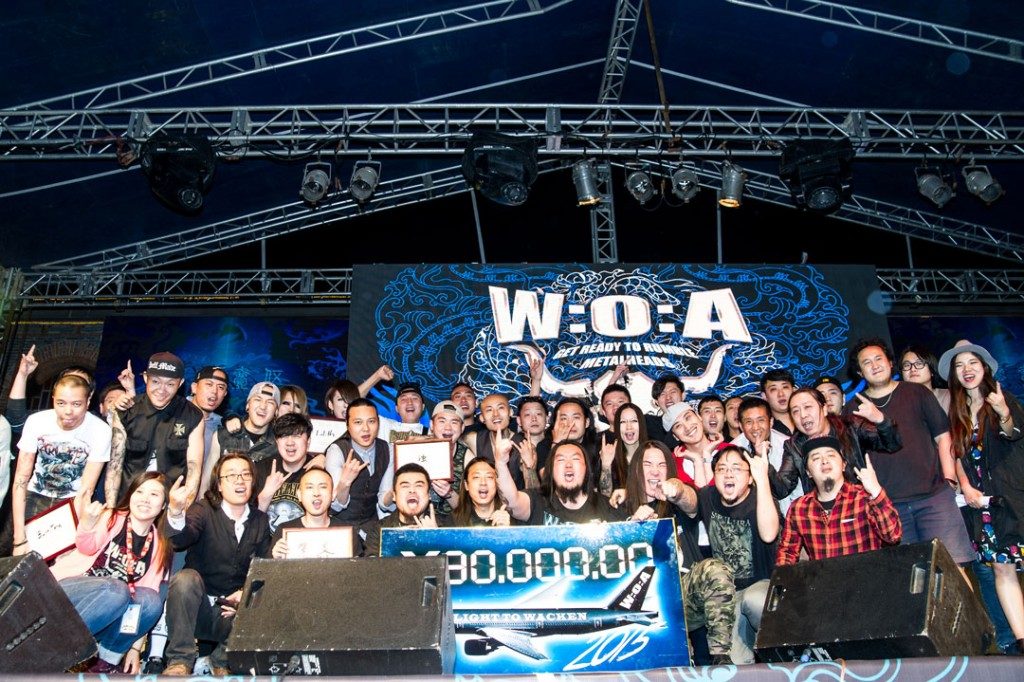 WOA was an interesting little festival and I enjoyed shooting it. I am looking forward to shooting the 2016 festival and seeing which new Chinese Metal bands are making an impact onto the scene.
Shaun
http://www.meanbearmedia.com/2015/05/woa-china-2015/